Application Software With Examples – All The Details
I have been asked to write about the best application software with examples. So this article is based on popular demand. If you are looking for the best application software with examples, especially for your business, you are in the right place at the right time.
Choosing the right application software for your personal or business use can improve efficiency and function. If you choose the wrong application software, you could end up hurting your productivity, costing you resources and time or even hurting your business very badly. That is why it is important to be sure of the benefit you will derive from certain application software you choose.
Understanding what types of application software available to you is important. Whether they are ready-made apps or custom apps uniquely designed for your needs, you need to understand what the application does and how it can help you scale your business.
What Is Application Software?
When it comes to application software with examples, you should first understand what application software is. Application software is a kind of program that lets a user perform some specific tasks such as personal, education and business.
Each program is designed to help the user with a certain process, which may be related to creativity, productivity, and /or communication.
Functions of Application Software
Application software programs are designed to facilitate a variety of functions such as:
coordinating resources
managing information
constructing visuals
calculating figures
manipulating data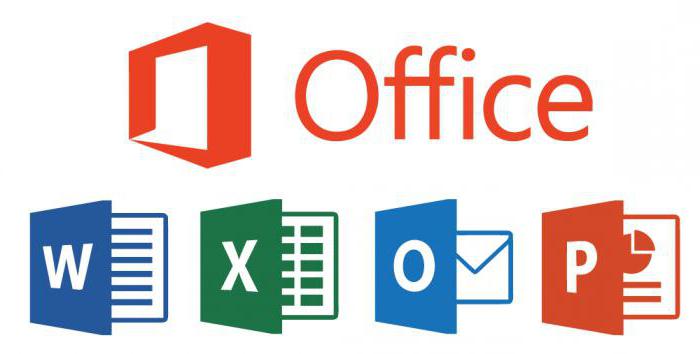 Application Software With Examples
The following are the most common application software used by people and businesses every day:
1. Microsoft Suite of Products
Microsoft Suite of product is popular and lots of people and businesses use it daily. from Word document to PowerPoint for presentation, this product is amazing. Examples include Office, PowerPoint, Word, Excel, Outlook, etc.
2. Mobile Pieces of Software
For any business, real-time communication software is a must especially if you have a team that works on projects and needs to communicate even on the go. Examples include Skype (real-time communication software), Pandora (music appreciation software), Slack (team collaboration software) and Basecamp (project management and team collaboration software)
3. Internet Browsers
This application software is used to browse the Internet allowing you to locate and retrieve data across the web. Examples include Google Chrome, Safari, Firefox, Edge and more.
4. Multimedia Software
These allow you to create video and audio files and create or record images. They are also used in animation, video editing, image and graphics. Examples include the VLC media player and Windows media player
5. Education & Reference Software
Also known as academic software, these applications are specifically designed to facilitate the learning of certain subjects. Lots of tutorial software are in this category. Examples include JumpStart titles, Kid Pix and MindPlay
6. Graphics Software
Graphics software lets you make changes or edit visual data or images. It comprises a picture editor and illustration software. Examples are Adobe Photoshop, PaintShop, etc
7. Spreadsheet Software
This is software where data is stored in table format. The software is used to perform calculations and allows users to provide functions and formulas to perform calculations. An example is Microsoft Excel
8. Database software
This type of application software is used to create and manage a database. Examples are Microsoft SQL Server, Oracle, PostgreSQL, MySQL, IBM Db2 and MongoDB
9. Word Processing Software
These types of software applications are used to manipulate text, thereby creating letters, documents, faxes and memos. They are also used to format text and also come with lots of features such as synonyms, antonyms, thesaurus, grammar and spell-chec, art features, fonts and styles. Examples are Microsoft Word, Grammarly, WPS Office, LibreOffice, etc.
10. Simulation Software
These software applications are used in the fields of education, engineering, video games and testing. The software lets you observe or study an operation or phenomenon through simulation without actually performing that operation. Examples are flight systems, weather forecasts, etc
11. Freeware software
This software is available for free. You can download them from the Internet and use them for free. However, you can not modify them or charge a fee for distributing them. Examples include Adobe Reader and Skype.
12. Shareware software
Distributed to the users on a trial basis, these software applications come with a limited trial time offer. The users are expected to pay if they want to continue using them. Examples are Adobe Acrobat and WinZip.
The software is available alongside its source code that lets you modify it and add more features. The software could be paid or free. Examples are Moodle and Apache Web.
14. Closed source software
Most of the software you use falls into this category. They are usually chargeable and come with intellectual property rights or patents over the source code.

Business Application Software
Business application software is a subset of the application software. These kinds of software are built to carry out certain business functions, improving the efficiency, effectiveness and accuracy of operations. These programs achieve measurable objectives including enhancing productivity and saving work time. Here are business applications commonly used by organizations:
Todo.vu (to track work across multiple projects)
StudioCloud (a one-stop solution for business needs – to organize and simplify your business)
Timely (Time tracking application software that allows you to track the time spent on each task)
Zoho One (40 business apps in one place for your business)
Scoro (All in one business management software that brings your teams, sales, projects and reports together in one place)
iBE.net (expense tracking, invoice reports, CRM support and more)
Odoo (all-in-one business management software that offers CRM, eCommerce, inventory, accounting, sales and project management
Netsuite (Provides tools for Financials, ERP, HR, CRM and eCommerce)
Timecap (One-solution-fits-all business management solution that comes with a time tracker)
Bitrix24 (a complete suite of management, collaboration and communication tools)
Apptivo (customer relationship management at its peak)
HoneyBook (all-in-one business management platform and company management system)
Atlassian JIRA (designed to help software development teams of all sizes and industries)
Trello (designed to fit every unique need and work style)
Favro (designed to help teams stay on the same page)
Connecteam (designed for deskless teams and Enterprise companies)
Uses Of Application Software
Application software is a type of computer program designed to perform a specific task.
Application software is a type of computer program designed to perform a specific task. Different types of application software include word processors, spreadsheets, and databases.
Application software can be found in both personal and business environments.
There are many types of application software available for use on computers, smartphones and other devices.
Popular Application Software Add-Ons
Here are the popular application software add-ons:
Scheduling Software – This type of business software helps an organization to allocate resources, understand exactly who is working, assign shifts and understand what individuals are paid for that work
Word Processor – A piece of application software that lets users create, format, edit and print written documents
Spreadsheet – A computer-based document that shows data in a grid format and lets a user enter and manipulate data, and also perform accounting functions.
How To Select The Right Application Software?
The first step is to conduct a needs assessment. Choosing a solution that is best for you or your business should start with a needs assessment in which you solicit feedback from providers, managers, partners and colleagues.
You will also want to understand the solution that the application software can provide, the type of tasks and processes the software should positively impact, and the target user for the software. Here are things you should consider when choosing your application software:
Functionality needed
Implementation
Support
Global expertise
IT Infrastructure
Pricing and return on investment
It is also important to have a solid handle on implementation, including how you want to roll out the new solution (phases or all at once, organized training or self-directed training, enterprise-wide or single business unit), how you'll offer support, and how you'll measure short and long-term success before you fully committed to it.
What Are Operating Systems
Operating systems are the backbone of a computer. They control and manage how the computer hardware and software interact with each other.
The operating system is responsible for managing, protecting, and controlling access to hardware resources such as CPU time, memory, disk space, input/output devices like printers or mice, and other programs that are running on the computer at any given time.
Conclusion
The world is fast becoming computerized and different types of application software will continue to emerge. Though it is not easy to choose the right software for your business, it pays to follow the right step when you are choosing a software application for your business. Businesses need software to scale that is why we have written this application software with examples to help you choose wisely.