18 Best PC Cleaner Free – Speed Up Your PC With A Few Clicks
If you are searching for the best PC cleaner free, you are in the right place. There are many free PC optimizers that claim to be among the best PC cleaners, but not many of them deliver what they promised.
For that reason, we have tested all the most popular PC optimizers out there and rounded up those that we believe are capable of giving your PC a noticeable speed boost, with no instructive ads or hidden charges.
It is worth noting that these best PC cleaners will only make cleaning and speeding up your PC faster, but you can do much of what the free PC optimizers do on your own with Windows built-in system maintenance tools. If you have no time for manual fixes because doing it manually is time-consuming, these PC cleaners come handy.
If you are after more features, most of these best PC cleaners also offer premium plans that perform more advanced tasks and provide you with additional tools such as secure file deletion and scheduled scans.
NOTE: Unfortunately, most PC cleaner software (not those on this list) don't do enough when it comes to boosting the speed of your PC. This is not to discourage you from using PC cleaner but I will show you 2 other great ways to boost the speed of your PC if you read this article to the end.
What To Look Out For In The Best PC Cleaner And Optimization Software
Most PC cleaners and optimizers come with a wide range of features for great cleaning and protection. The right PC cleaner sho have the following features:
One-click fix: Should be able to quickly clean your PC and optimize its overall performance.
Memory optimizer: It should have ability to manage background processes that use RAM unnecessarily.
System cleaner: Should scan and remove useless flutter, caches, junk files, cookies and more
App uninstaller: Should be able to locate large, unused and unwanted apps and then remove them in bulk
Duplicate cleaner: Should be able to remove identical and similar videos, photos, audios and other files
Registry cleaner: Should have the ability to find and repair invalid registry entries
Game booster: Should be able to help you enjoy fasters and lag free gaming experience
Driver updater: To install the latest and compatible drivers for each device.
Privacy controls: It should offer your system 360-degree protection.
The Best PC Cleaner Free
If you are ready to make your PC work faster and avoid all those freezes, these best PC cleaners can help you. Here they are:
Iolo System Mechanic
Piriform CCleaner
IObit Advanced SystemCare Free
Razer Cortex
Ashampoo WinOptimizer 2019
CleanMyMac
Advanced System Optimizer
Microsoft Total PC Cleaner
Restoro
Avira
Wise Care 365
Easy PC Optimizer
AVG PC TuneUp
Slim Cleaner free
PC Booster
Fixmypc
Advanced PC Cleanup
Glary Utility Pro 5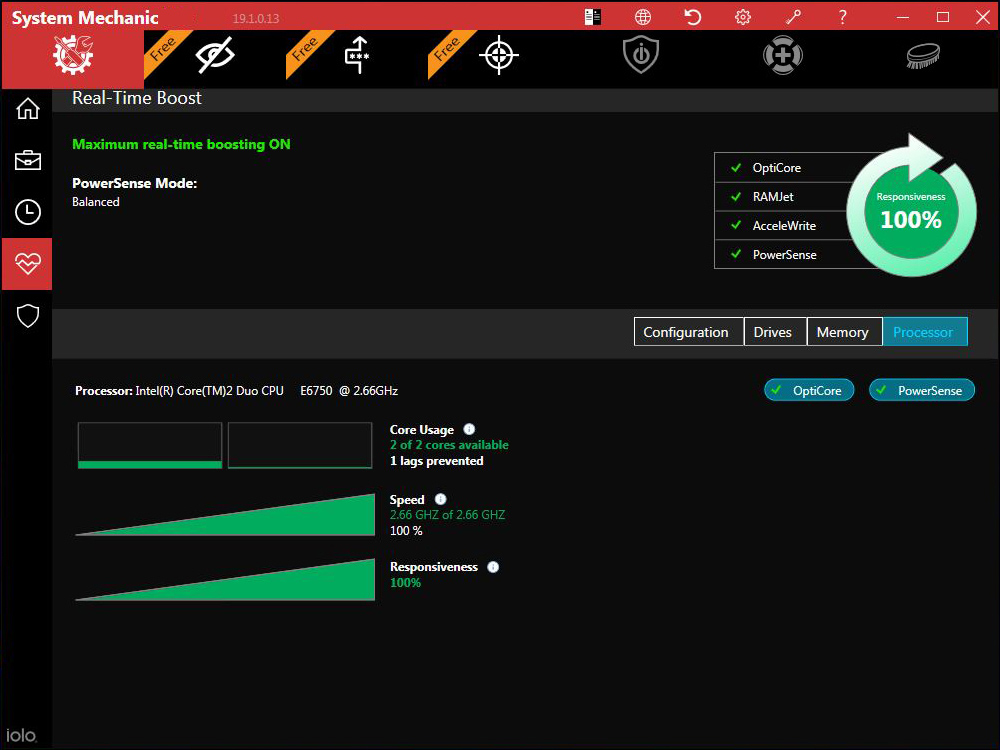 1. Iolo System Mechanic
If you really want to enjoy a faster and cleaner PC, Iolo System Mechanic can help you. It removes unwanted apps and junk files, blocks unwanted auto-run settings and bloatware, wipes logs and clears out RAM, caches and browser histories.
This software also eliminates your browsing activity to protect your privacy. This PC optimization toolkit really does what it promises because we have found a significant speed improvement whenever we test it on our PC. The free edition is excellent, but you might want to also consider the two premium versions namely System Mechanic and System Mechanic Pro.
Although it has a free version, some big features are for premium users only.
UPDATE: Iolo has received a change recently and it is worth notifying you. Iolo checkout process has changed and now automatically subscribe you to a $19.99/month support package when you purchase a product. Be sure to double-check before entering your payment details.
Why Is Iolo System Mechanic The Best Free PC Optimizer?
One-click cleanup
Choice of scan types
Clean interface
Clear, detailed analysis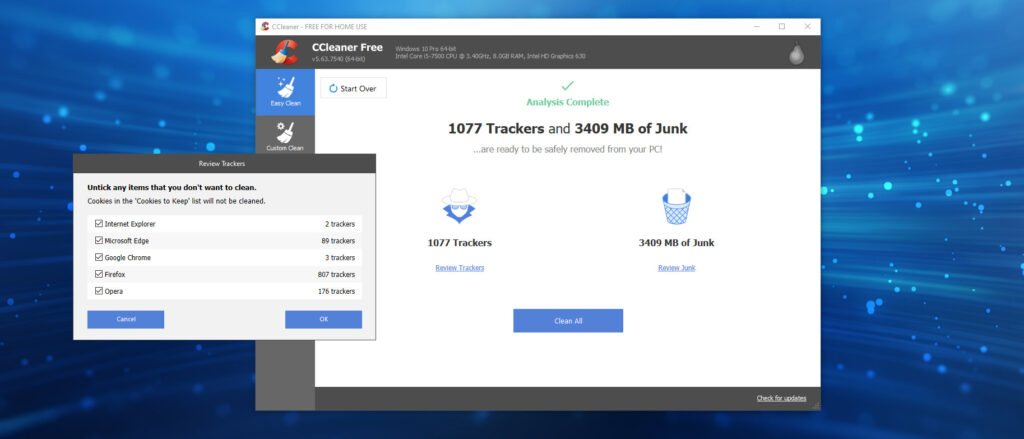 2. Piriform CCleaner
Piriform CCleaner eliminates unnecessary files, cleans your PC's registry and manages apps. This software has been around for a while and one of the reasons it is growing in popularity is that it cleans parts of your PC that most other free system optimization tools don't.
It is one of the best PC cleaners that are free. It also offers a paid version that protects and cleans your PC in real-time. But the free version of CCleaner covers the important features such as getting rid of browser caches, removing temporary files, removing unwanted cookies while keeping the useful ones, etc.
If your PC is slow or freezing up often and you are looking for the best free PC optimizer to speed it up, you might want to consider CCleaner. It may not have advanced features like Iolo System Mechanic, but it gets the job done when it comes to speeding your PC up.
Why Is Piriform CCleaner The Best PC Cleaner?
Easy to use
Frees up disk space
For both desktop and mobile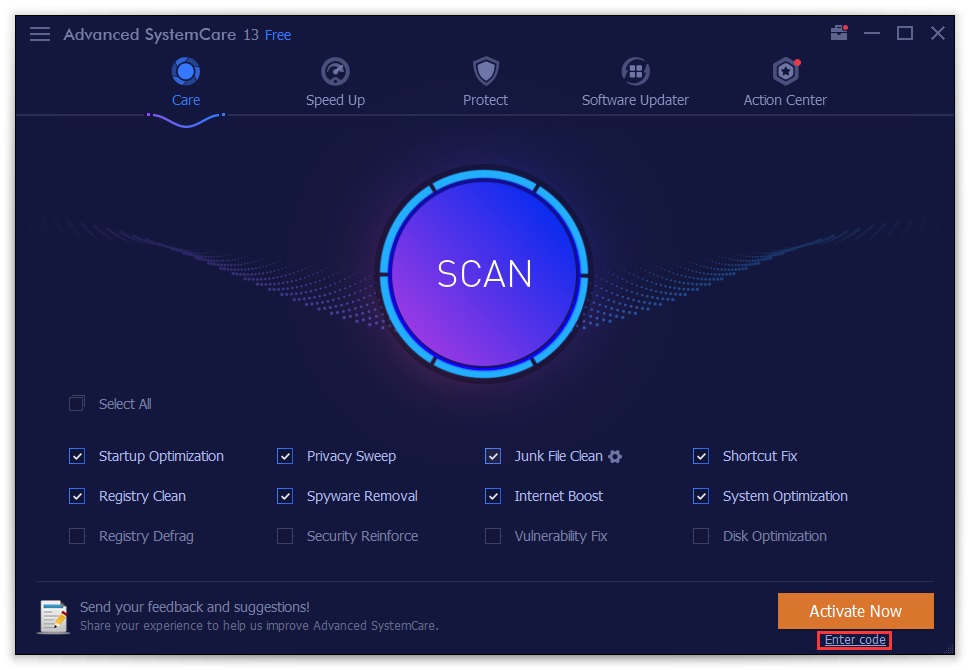 3. IObit Advanced SystemCare Free
Even if you are a novice user, IObit Advanced SystemCare can help you optimize your PC. The software comes in free and paid versions. The free version covers basic house cleaning and the Pro edition adds internet speed-boosting, deep registry cleaning, privacy protection, real-time optimization and 24/7 technical support.
Whether you choose the free version or the Pro version, the software is well designed, easy to use and perfect for new users. It cleans up unwanted files and folders and neatens up the Windows registry, as well as correcting errors on your hard drive via its slick and simple dashboard.
Why Is IObit Advanced SystemCare The Best PC Cleaner?
One-click and auto cleanup
Clean, customizable interface
Easy to use for even the newest users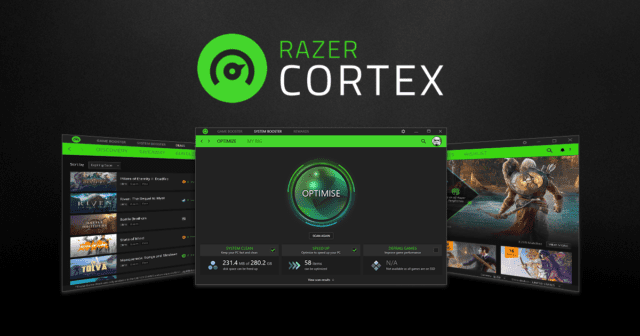 4. Razer Cortex
If you are a gamer, this Razer Cortex can help boost your PC's performance. Razer Cortex could be the right answer if your system struggles when you are trying to get your game on. The free PC optimizer suspends unnecessary system processes, defrags your system and clears out memory to provide you with the best game performance possible.
You can install this software on your Windows 7. 8 and 10. Though the speed it provides to your PC might not be that significant, but you will like the improvement, considering the software is free. It also automates the fiddly process of turning off unnecessary software and services when you are playing your game to allow you to enjoy a smoother gameplay experience.
Why Is Razer Cortex The Best Free PC Optimizer?
Frees up RAM for games
Frequently updated
Provides FPS stats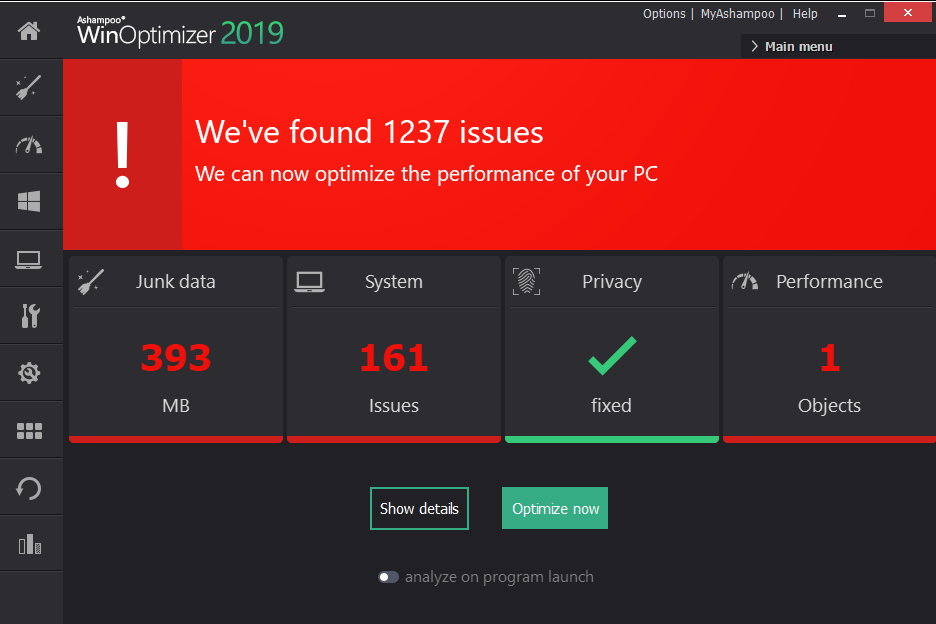 5. Ashampoo WinOptimizer 2019
With Ashampoo WinOptimizer 2019, you can scan for broken registry entries, junk files and browser cookies with just a click and erase them with another one click. With this software, you can even dive deeper by choosing the 'Details' button to review the results of the scan one by one.
Unlike most PC optimizers out there, Ashampoo WinOptimizer provides you with a full description of each issue it has identified, explaining what it is and why you should consider erasing it. That will help you to make an informed decision to erase or keep it.
The software also offers routine maintenance tasks such as optimizing the startup process and defragging hard drives. Although you can carry out all these tasks using your Windows built-in tools, having them all in one place is much convenient than moving from one menu to another.
Why Is Ashampoo WinOptimizer 2019 The Best PC Cleaner?
Quick, thorough scans
Comprehensive toolkit
Descriptive interface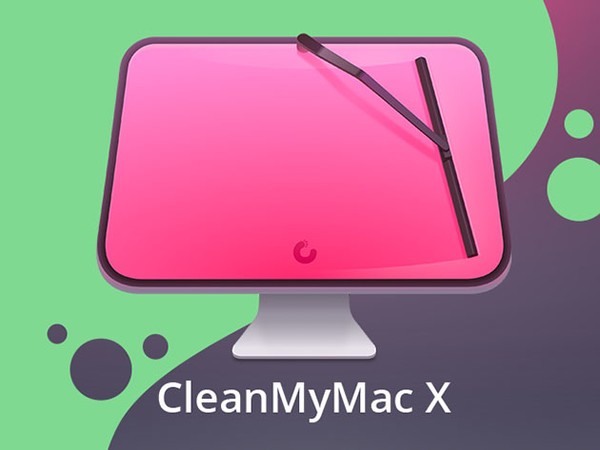 6. CleanMyMac
CleanMyMac is an all in one package software that cleans junk and makes your PC run faster. This software can also monitor your PC's performance and remove malware, adware and ransomware from your Mac.
If you are looking to speed up your Mac, CleanMyMac is a perfect PC cleaner for you.
Why Is CleanMyMac The Best PC Cleaner?
Fix PC's issues in just one click
Cleans unwanted files such as outdated caches, logs and broken downloads
Supports the Mac operating system
Can locate hidden files
Can quickly sort out software conflicts.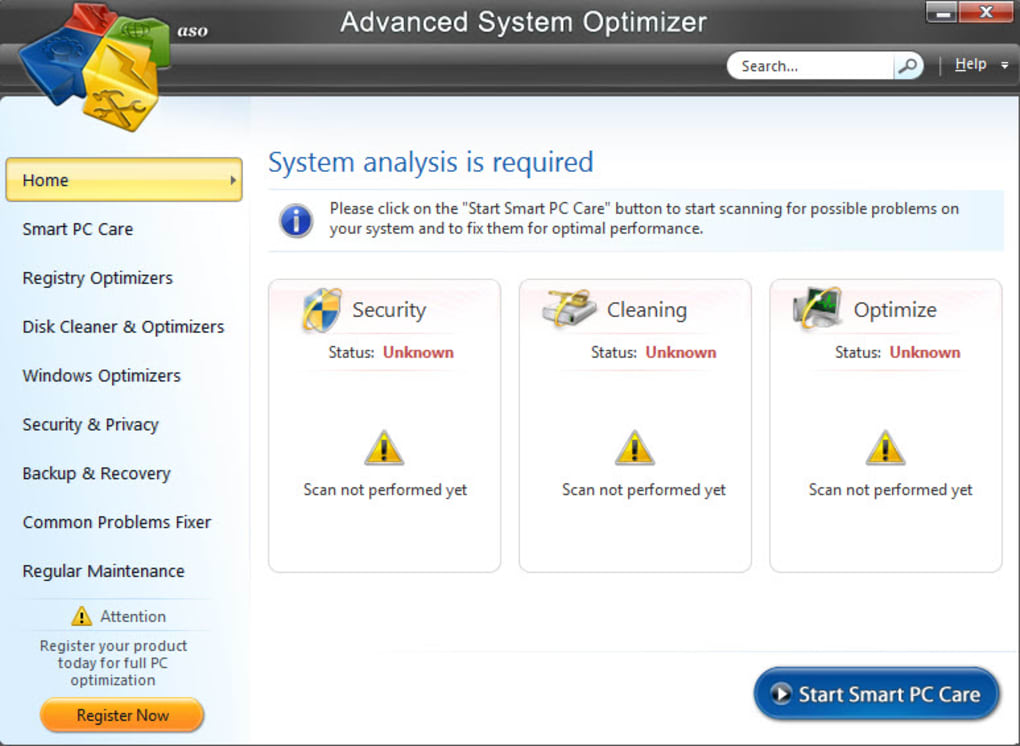 7. Advanced System Optimizer
Advanced System Optimizer offers a free version and a paid version. Its premium edition costs $49.95. this software is a powerful and easy-to-use tool that cleans up and optimizes your PC. It works on Windows XP, Vista, 7, 8, 8.1 and 10. It offers the solutions of system optimizer and cleaner, malware protection and security, as well as driver updater and utility.
The software removes obsolete files and junk from storage. Advanced System Optimizer improves PC's aped through load time and faster response.
Why Is Advanced System Optimizer The Best PC Cleaner?
Defragments the hard drive that improves the data allocation and speed
Provides security and privacy plus features like Secure Encryptor, Privacy Protector, Secure Delete and System Protector
System cleaner that removes unwanted clutter and junk files.
Offers Undelete Files, System Files & Restore, Backup Manager and Effortless Backup & Restore.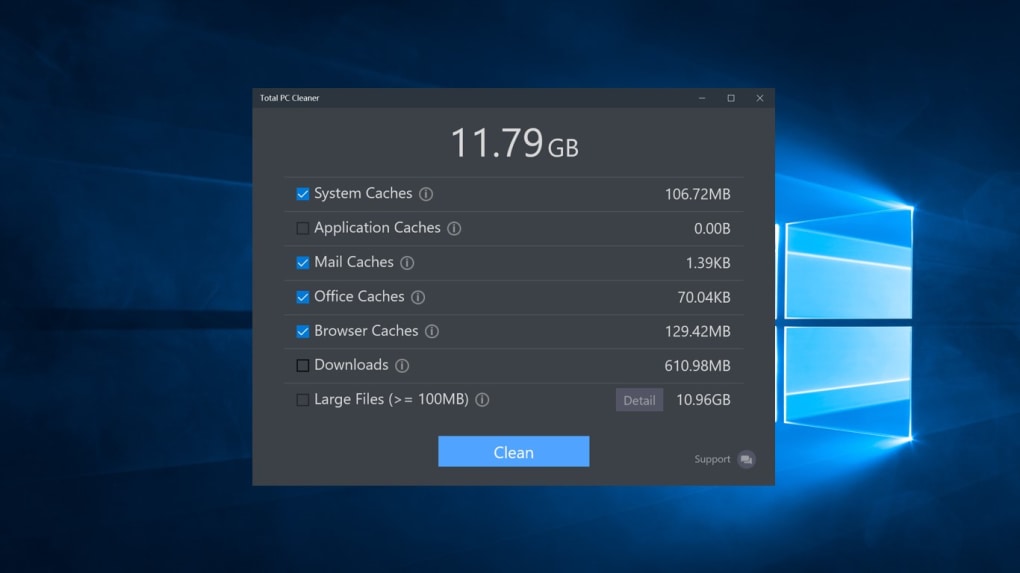 8. Microsoft Total PC Cleaner
Microsoft Total PC Cleaner is free and you can download it now. The software can optimize your Windows system, especially Windows 10 upward. It allows you to select the files to remove from your system. From caches to Mail caches, browser caches, large files, downloads, office caches and application caches.
Why Is Microsoft Total PC Cleaner The Best Free PC Optimizer?
Free
Cleans PC's cache and big files
Cleans junk files, boosts performance and speeds up your PC.
Performs the cleaning on the whole computer.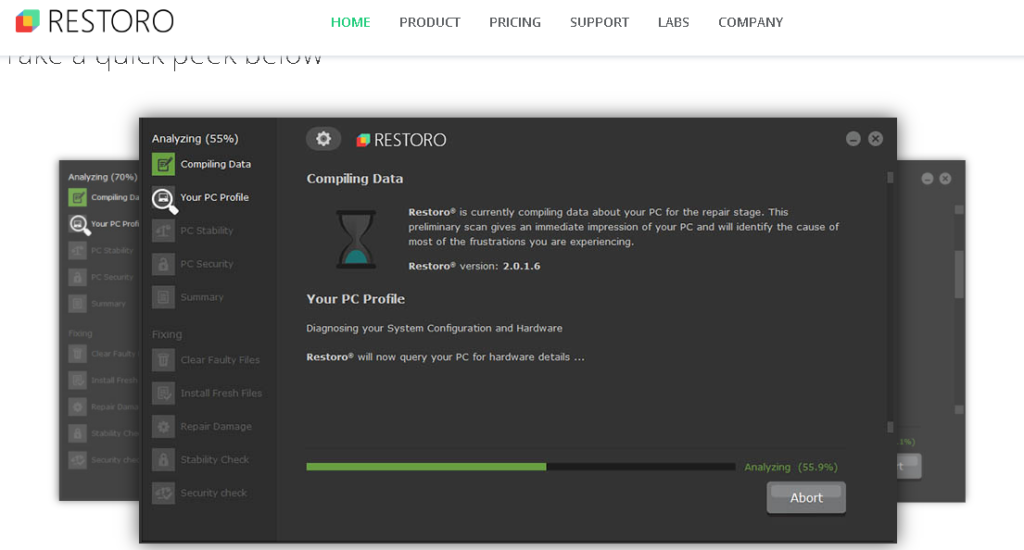 9. Restoro
Restoro is a streamlined PC optimizer with utility repair. The free PC cleaner doesn't boast the biggest features some other PC cleaners do, but it does an excellent job when it comes to providing essentials and managing those without the need for too many unimportant extras.
Restoro scans numerous problems, listed them and repairs them with the powerful system repair tool. It will immediately identify any malware, suspicious files and allow you to choose which to remove.
If you want to enjoy the power of Resoto's excellent real-time monitoring tools, try any of its two unlimited plans. Its real-time monitoring tools are designed to help you keep tabs on computer all the time, identify potentially dangerous apps or any security breaches beore any damage is caused.
After all, you can ask for your money if you are not satisfied with Restoro services because it is backed by a full money-back guarantee. The software has a free version but it doesn't allow you to use any of its repair tools.
Why Is Restoro The Best PC Cleaner Free Software
Fast, efficient scans
Great essentials
Very competitive prices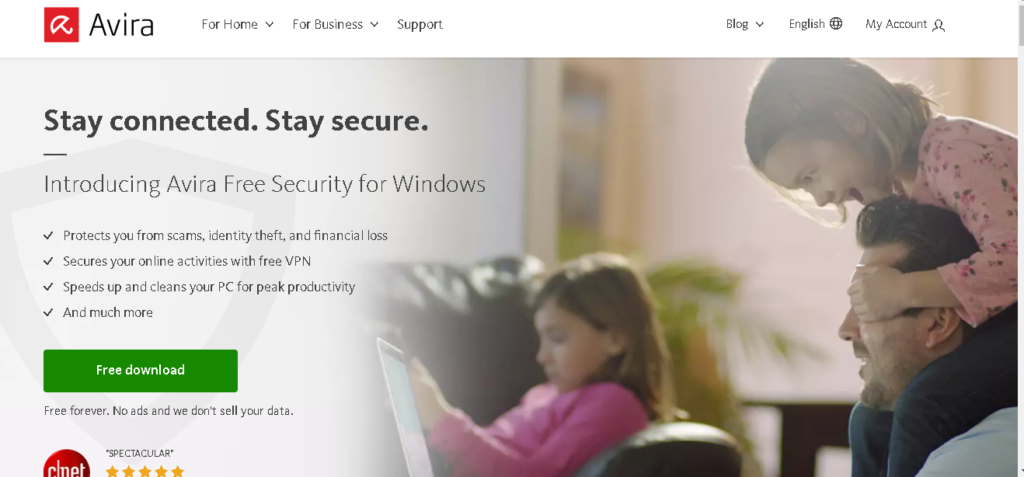 10. Avira
Avira Free Security is an all-in-one security tool for Mac, Windows, iOS and Android. It easily removes viruses, spyware and ransomware from your PC. It is powered by a smart scan, making it scan your devices for software vulnerability, unsecured networks, threats and performance optimization, and then fixes all issues in one click.
It comes with an award-winning antivirus scanner, software updater, password manager, browser tracking blocker and ad blocker, junk file cleaner and duplicate file finder, and a free VPN.
Why Is Avira One of The Best PC Cleaner Free Software
Ransomware protection
Excellent independent lab test scores
Device protection whitelists or blacklists specific USB drives
Decent malware detection
Browser safety component blocks most malware-hosting URLs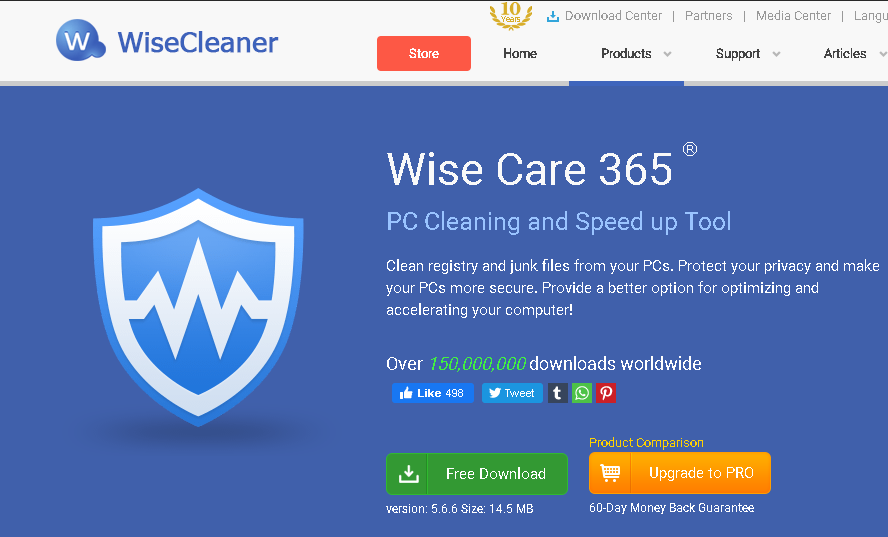 11. Wise Care 365
Wise Care 365 is a PC system maintenance tool that cleans up unusable files to boost the speed and performance of your PC. It offers many custom selection options that let you clean up files that you don't need.
It cleans your internet history and other traces to protect your privacy. The software boosts your computer performance and you can schedule automatic disk cleaning with it. It also has a feature that helps you update software automatically.
Why Is Wise Care 365 A Great PC Optimizer
Lots of extra handy tools
has a portable app version
Add tools of choice to right-click context menu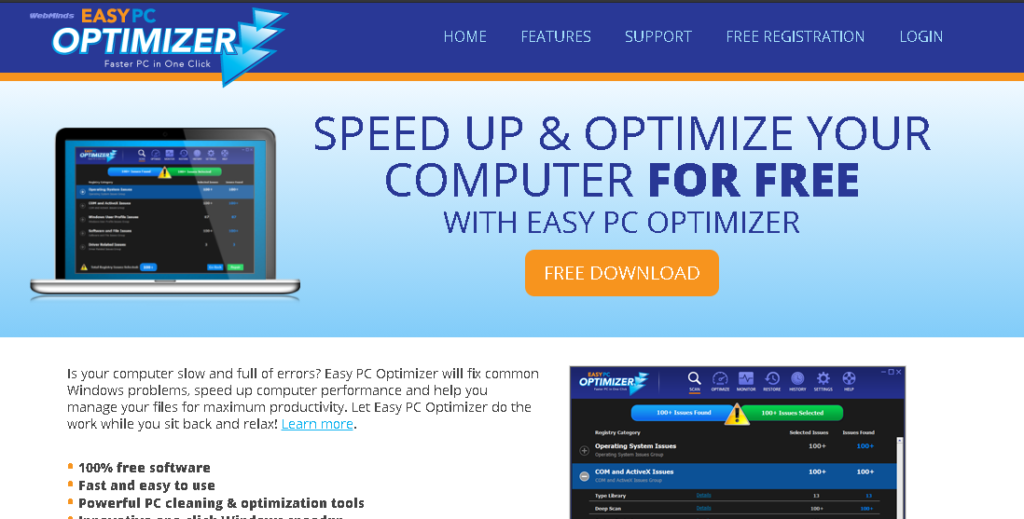 12. Easy PC OPtimizer
This software makes your PC more responsive, fast, and error-free. Easy PC Optimizer improves your system's performance in just a few clicks. The tool uses a computer optimization technique to configure Windows settings to match your hardware.
Honestly, the software makes the slowest computer faster in just a few minutes. It also fixes Windows errors, allows you to manage Windows hidden settings, backs up the registry before changing any settings and cleans up junk files and optimize startup.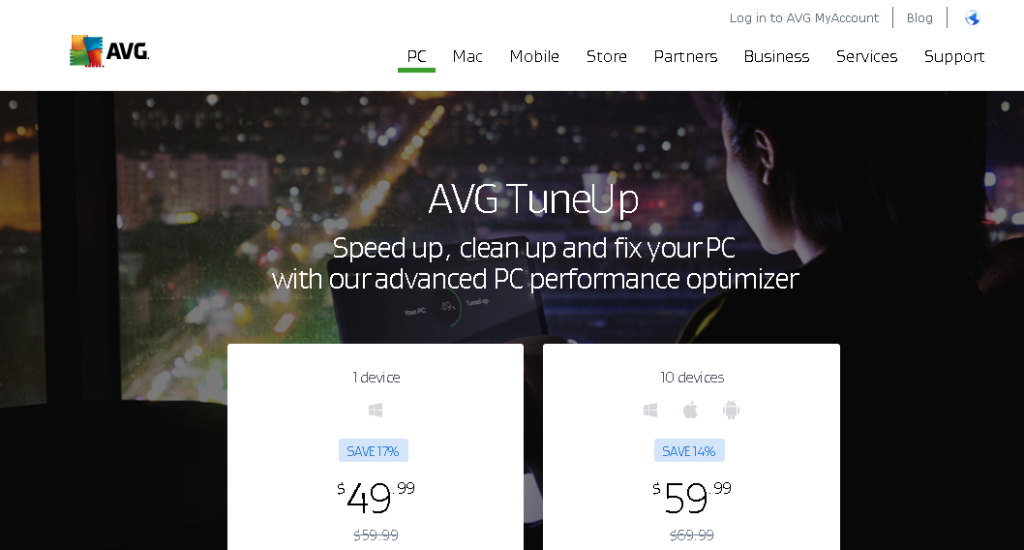 13. AVG PC TuneUp
AVG PC TuneUp helps you to make your old PC run faster. This tool has sleep mode technology to increase your PC performance, faster disk cleanup process and browsing speed.
It finds and removes bloatware and junk programs, fixes bugs, crashes automatically and maintains your computer. It also let you clean up over 200 apps, deep-clean hard drive, clean registry automatically, and update all programs with just a click. Additionally, it helps you to keep programs up to date with just a click.

14. SlimCleaner Free
SlimCleaner Free is one of the best PC cleaner free software that allows your computer to increase program response time, more space and fewer unwanted programs. The software is free and best at cleaning and boosting the performance mode of your computer and power managing mode of the computer to optimize it.
Slimware Cleaner offers up-to-date information, recommendations and ratings from users. It eliminates unnecessary junkware and files that take up space on your computer and compromise your privacy. It allows you to scan your computer in one click and boosts mode to improve the performance of the computer.
The PC cleaner has power management boost mode to efficiently manage power occupied by the computer. It also offer unwanted startup items alert. This is certainly one of the best!
15. PC Booster
PC Booster refreshes and tunes your PC for better everyday performance and keeps your computer clean and run like it is new. It is one of the best PC cleaner free software that repairs Windows 10 and removes unwanted files for security purposes.
The cleaner clears all the accumulated junk, unclog bottlenecks that drags your system performance down, erases your online activity and unwanted files, It also clears crashes, pop-ups, faults, warnings and unwanted startup programs that slow down your computer.
16. Fixmypc
Fixmypc is a cleaner that repairs optimizes and secures your computer. It fixes Windows problems with only a click, disables background apps that drain your PC, free your PC from unwanted clutter, finds and removes spyware, worms, trojans, adware virus attack and bots.
This cleaner cleans your tracks and protect your privacy, prevents crashes and boosts PC performance.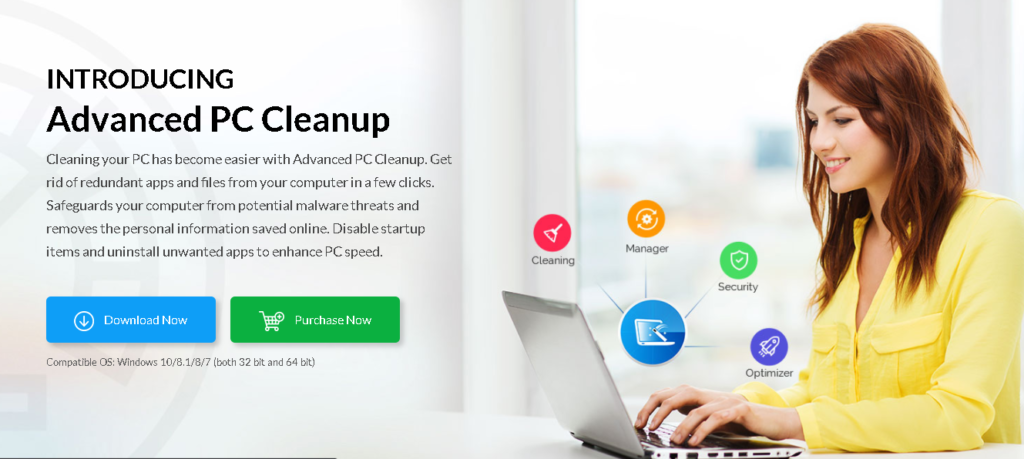 17. Advanced PC Cleanup
Advanced PC Cleanup is a great package designed to clean redundant and obsolete files and restore disc space. It is equally a proficient startup manager that helps you customize the application launching when the system starts. You can use it to easily uninstall programs and remove old downloads from your system.
If you opt for its pro version, it allows you to scan the registry, clean identity traces from the browser and remove unwanted files. The cleaner also offers protection from adware, spyware, trojans and virus, making it one of the best PC cleaner free software.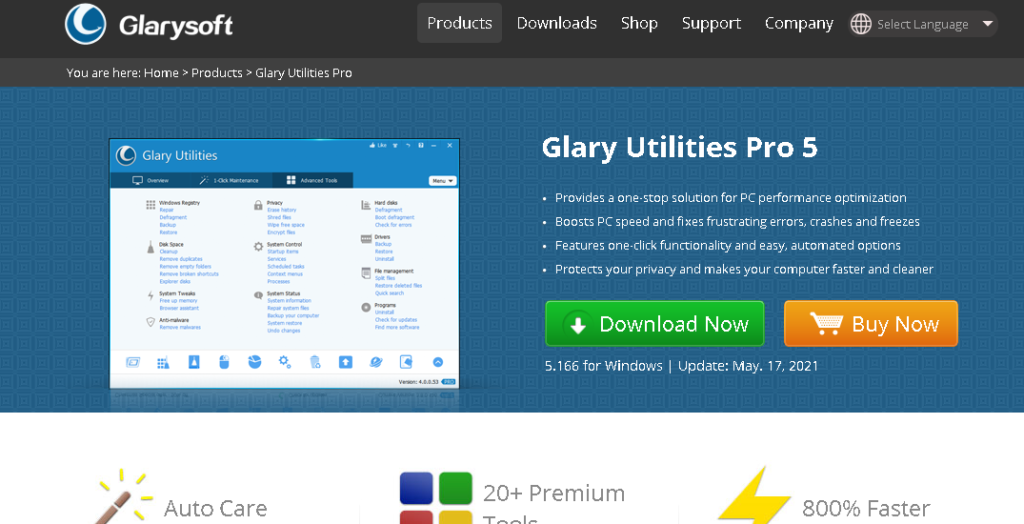 18. Glary Utility Pro 5
Glary Utilities Pro 5 is one of the best PC cleaner free software that also comes with a paid version. This cleaner works amazingly well to speed up your PC and enhance its overall performance.
The PC cleaner displays the boot time and suggests tips about what you should clean so that your computer can perform smoothly. It offers a well-organized interface and a suitable choice for both novices and advanced users.
There you have the best PC cleaner free software, but some cleaners will only do a little to optimize your computer. In fact, some PC cleaners (not on this list) will even consume a big part of your computer storage, making it crash often and slow down. As I promised to show you two ways to make sure your computer is fast, I am about to show you the two easy ways to speed your computer.
If The Best PC Cleaner Free Won't Do Much To Optimize Your PC, What Will?
Firstly, you should be careful about what you install. If you install too much heavy software, they might cause your computer to crash and slow down.
Windows can also cause your PC to slow down and crash, which is why you need to re-install your Windows to fix crashing issues. Unfortunately, many problems such as having to back up your computer make many people avoid re-installing Windows to fix issues.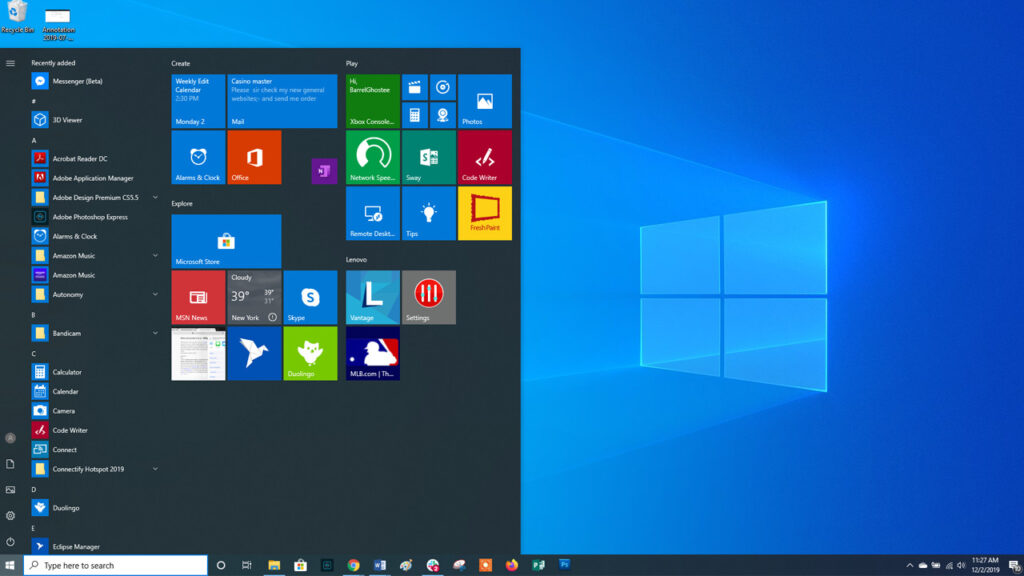 Why Windows Slows Down Over Time
The main reason people re-install Windows is that it slows down over time. Here are the reasons why Windows slows down over time:
Startup Programs: If you examine a Windows that slows down, you will likely find that many additional startup programs have been installed, cluttering the system tray with unnecessary icons and consuming the memory and CPU, and therefore lengthening the boot process. Also, some computers come with many unnecessary startup programs.
PC Cleaning Tools: Most PC cleaning tools are scams (not those on this list) and can make your computer slower if they add themselves as startup programs and run in the background.
Heavy Security Suites: Security suites such as Norton are often very heavy and consume a lot of space, causing your PC to slow down.
Explorer Plug-ins, Services And More: Most Applications that add shortcuts to Windows Explorer's context menu can make right-clicking on files take a long time if they are not properly programmed. Other programs may install themselves as a system service and as they run in the background, they cause your computer to slow.
Browser Toolbars: Legitimate browser extensions can cause your browser to slow down. Junk add-ons such as Ask.com toolbar can slow your browser down even more.
Other Junks: If an application is poorly written, it can clutter your system with useless DLL files and fill your registry with useless entries.
How To Reinstall Windows On Your Computer
One of the easiest ways to fix software issues on your computer is to reinstall your Windows. Whether your computer is crashing, running slow or invected with a virus, reinstalling Windows is a great way to fix it. Of course, before you get rid of that old PC, try to reinstall Windows.
Depending on your Windows version and how you installed it or whether it came with the computer, there are many ways of reinstalling your Windows to fix your PC problems.
What To Do Before Reinstalling Windows
You already know that reinstalling your Windows will erase all your data. files, software and all configurations. However, if you use the refresh feature in Windows 8, your personal files will remain intact.
Before reinstalling Windows, be sure to backup your personal data – you should always back up your data because hard drives could fail at any time. Be sure to have up-to-date backups of all your vital files before continuing with reinstalling process.
Refreshing And Resetting On Windows 8 or 10
It is easy to reinstall your Windows if you are using Windows 8 or 10. Rather than reinstalling from a Windows software disk or activating a recovery partition, you can simply use the Windows built-in Refresh your PC or Reset your PC options. These two options will quickly reinstall Windows for you, automatically saving and restoring your data without asking you any questions.
Does Your Computer Came With Windows
If Windows is already installed on your computer when you bought it brand new, the easiest way to return it to its factory default is by using its recovery partition. A recovery disc can also be used.
To Use your PC's recovery partition, restart the computer and press the key that appears on-screen during the start-up process. In case you don't see the key, consult your computer's manual or search on Google for the necessary key for your specific computer model.
If you are using a recovery disk, insert the first disc into your computer' s disc drive and restart the computer. The recovery environment should appear. If you don't see the recovery environment, change the boot order in your computer's BIOS to allow the computer to boot from the disc drive.
If you are already in the recovery environment, you can easily instruct your computer to reset itself back to the factory default within a few clicks. You will have to set up your computer the way you did when you first bought it, providing a username, reinstalling your programs and configuring it.
If You Installed Windows Yourself Or You Upgraded Your Computer's Version Of Windows
If you installed the Windows yourself or you installed a new version of Windows on the computer that came with Windows old version. you will have to use your Windows installation disc. Use the Windows installation disc to reinstall Windows.
Here is the process. Insert the Windows installation disc into our computer's disc drive and restart the computer. Windows installer should appear, if it doesn't, change the boot order in your computer's BIOS to allow the computer to boot from the DVD drive or CD.
If your computer has no physical disc drive, you can use the Windows 7 DVD/USB Download tool to place the Windows installation files on the USB drive (the method works with Windows 7, 8 and 10).
Complete the installation process by answering all the questions and providing the Windows product key. After reinstalling Windows, you will need to install the hardware drivers for the computer's hardware and your favorite software.
How To Prevent Windows From Slowing Down Over Time
If you want to prevent Windows from slowing down over time and slowing your computer, here is what you should do:
Install only software you need. Choose only well-written, lightweight programs that respect your system rather than slowing it down.
Uninstall software you don't use regularly from your Control Panel. Sometimes, useful software also run in the background and slow your computer.
Pay attention when you are installing software and avoid installing spyware, browser toolbars and other garbage software that can cause your computer to slow down.
Use tools such as Disk Cleanup occasionally to remove temporary files taking up your storage. Try the method below. You don't need to reinstall your Windows to get rid of temporary files.
Use startup manager tools such as the one built into Windows 10 to prune useless programs from your startup process.
Carefully choose lightweight, minimal security programs. Your Windows 10 built-in Defender and an anti-exploit app such as Malwarebyte are enough for your computer.
If you can prevent your Windows from slowing, you don't need to always reinstall your Windows, except only when you are upgrading to a new version of Windows.
Another Method To Make Your Computer Work Faster
Here is the second method I promised to share with you. This is a manual method and it is pretty simple. It will help you remove temporary files that are taking spaces on your computer and boost your computer performance. You should complete this within 2 minutes. Yes.
Step 1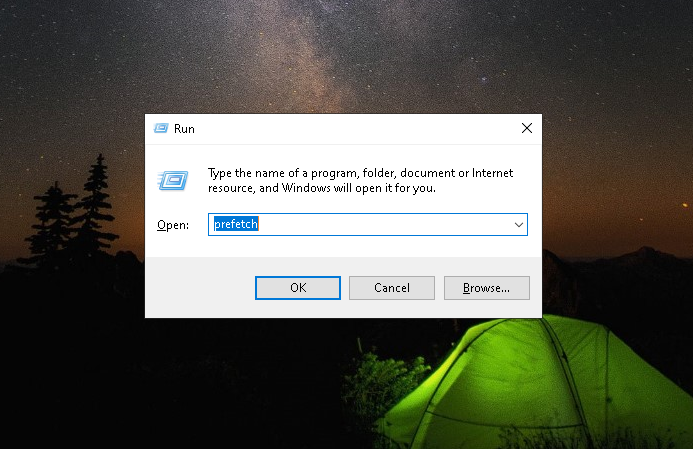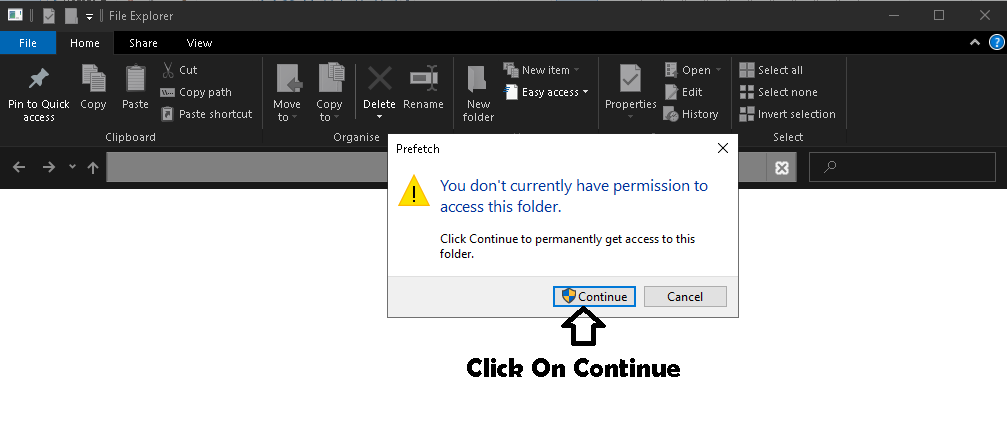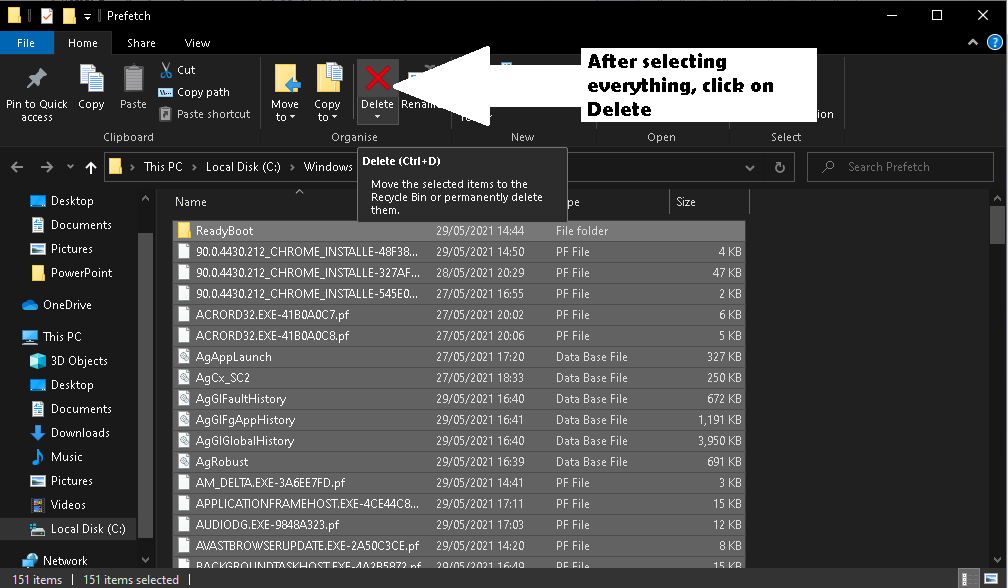 Type Run in your Windows search bar and click on Enter (Check pictures above). A box will pop up. Type Prefetch in the box and click enter. It will bring out some useless files. Select all and Delete. In case some notification pops up that some files can't be deleted, just skip those files.
Step 2
Type Run as you did above in your Windows search bar and click Enter. A box will appear. Type %temp% in the box that appears and click Enter. It will bring you some files like the above. Select everything and Delete. In case a notification pops up that a file can't delete, just skip.
Step 3
Go to Recycle Bin and Delete all files in there. This should boost your computer performance. You can repeat this process any time as it only deletes temporary files that are taking spaces on your computer.
FAQ
What Is PC Cleaner?
A PC cleaner is a software tool that helps you to clean and optimize your computer to improve performance. The cleaner scans and removes junk files, cache, unnecessary files, browser cookies, temporary files, etc. from your computer system to enhance performance.
How Much Does A PC Cleaner Tool Cost?
The cost of the PC cleaner tool varies. Some PC cleaner tools are available for free or for free trials, while some other PC cleaner tools are available at a cost. Most of the paid PC cleaners are paid for monthly or yearly and they offer advanced features plus 24/7 customer support.
How Often Should I Use PC Cleaner To Scan My Computer
The schedule of your PC's scan is highly based on how often you use your computer. If you use it regularly or it is being used by different people with different needs, daily scanning is not bad. However, if you are the only one using your computer, scanning it once in a week is not bad.
How To Uninstall PC Cleaner
Open Add or Remove programs by typing it on your Windows search bar.
Look out for the PC cleaner software you want to uninstall and click uninstall. Before you do this, be sure to close the software by using end task button from the Task Manager (CTRL + ALT + DEL)
How To Scan, Clean and Fix My PC
Open your PC cleaner software and then click the SCAN button
After the scanning process, a complete diagnostics of the junks the cleaner has found on your computer will be presented to you. You will also be provided with suggestions on how to deal with the files.
You can select those you want to clean and those you don't want to clean before finally clicking on fix or delete.
Which Are The Best PC Cleaner Software?
Here are some of the best PC cleaner software with free and paid features.
Iolo System Mechanic
Piriform CCleaner
IObit Advanced SystemCare Free
Razer Cortex
Ashampoo WinOptimizer 2019
CleanMyMac
Advanced System Optimizer
Microsoft Total PC Cleaner
Restoro
Avira
Easy PC Optimizer
AVG PC TuneUp
Conclusion
If you are looking for the best PC cleaner free, there you have it. The choice is yours, just check any of them out and choose the right one for your PC. We have tested all of them and found them to perform better than the competition.
If you like this article on the best PC cleaner free, please consider sharing it with others.