The Best Free Cloud Storage In 2020
We highlight the best free cloud storage providers for businesses and consumers
Consumers and businesses are increasingly reliant on cloud-based storage instead of in-house local storage. With these best free cloud storage companies, you store your files in the cloud owned by someone else and go to bed without having to worry about anything.
You are probably already using cloud storage without knowing it. If you use iOS, Android or Windows 10, it is almost certain that somehow, some files belonging to you are stored, safely on a server you don't own.
Since Amazon made online storage popular about a decade ago, data gathered from Google for people and businesses interested in Cloud Storage has increased by over 40x compared to two decades ago. Online cloud storage solution has come to replace the old on-premise storage hardware. People and businesses now use cloud storage to keep their files safe.
RELATED: Microsoft Office 2019 Professional: How To Activate Microsoft Office For Free
Given the number of cloud storage providers out there, it is important to choose wisely, so that you can get the maximum amount of low-cost storage and bandwidth while protecting your data. Most of these free cloud storage offer paid feature, so you can easily upgrade to paid and get the right amount of space you need.
This best free cloud storage list presents our top cloud storage. So read carefully and pick the right one for you or your business. If you are a business user, you need to carefully consider your needs, their terms, and condition, as well as the quality of service. Here is the best free cloud storage according to our experts.
The Best Free Cloud Storage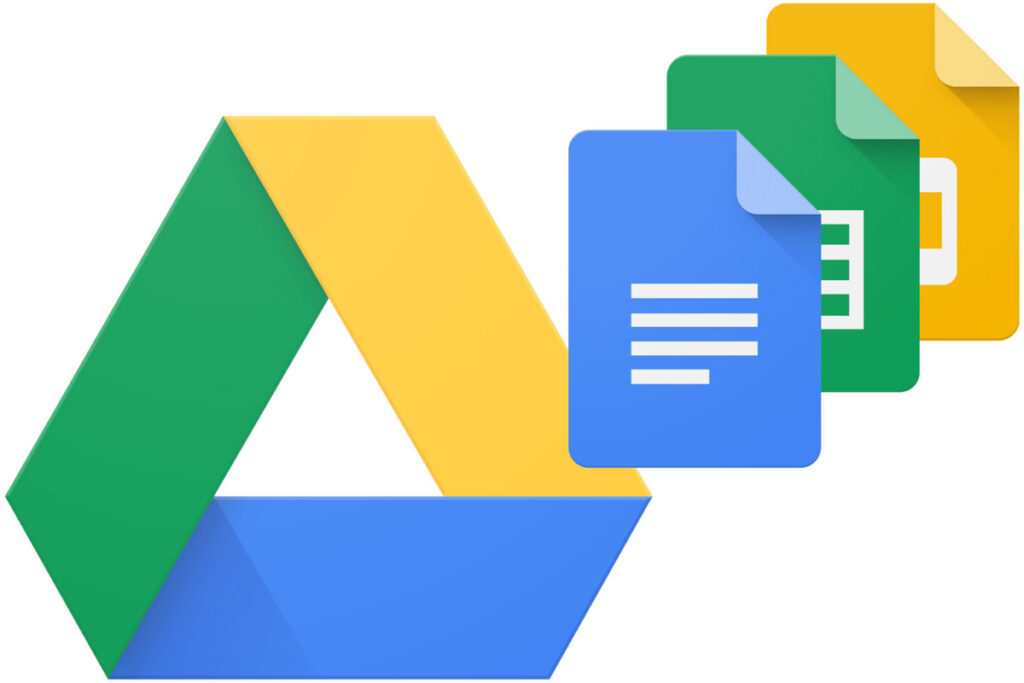 1. Google Drive Cloud Storage
G Suit tools
Free 15GB space
Backup and sync desktop app
If you are a Google account owner, you are already enjoying Google Drive integration including the ability to save any email attachments from your Gmail. But you can still sign up for Google free cloud storage if you don't have a Gmail address, by creating a new Google account.
Many features are delivered by Google Drive via Google One which ties into Google's Cloud platform – evolves continuously. You can also request approval for Drive items and lock approved version.
With 15GB cloud storage, Google Drive is the best online storage. Of course, you can boost the capacity free of charge when you complete the security checkup.
Mobile apps are also available in case you want to access it through Android or iOS. Google backup and sync desktop app allow you to synchronize files from your PC to the cloud with ease. Google Drive also includes online office tools for spreadsheets, presentations and word processing which can make file sharing with other effortless.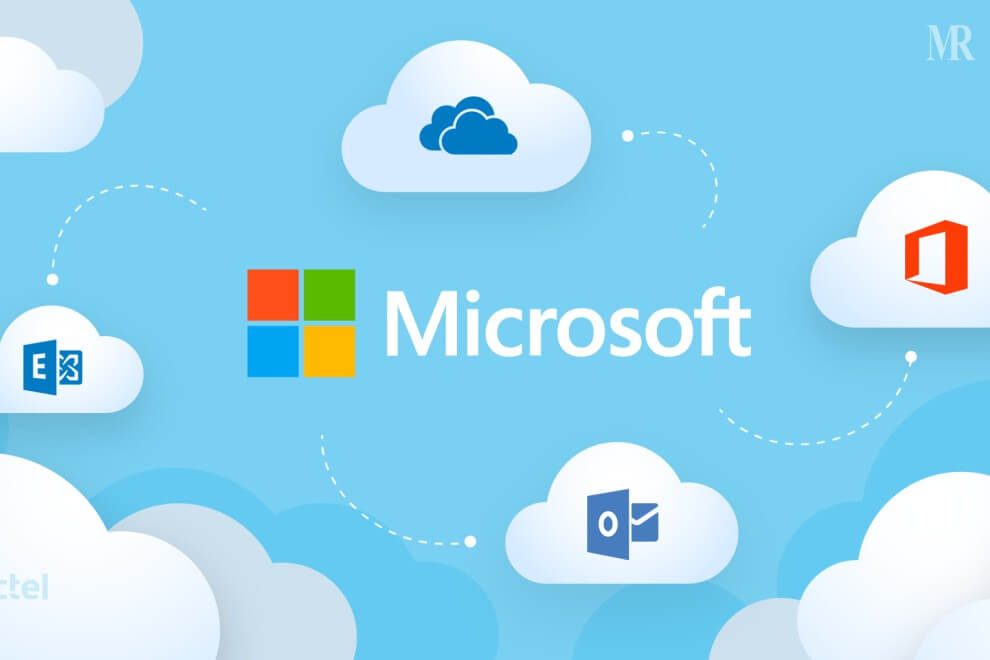 2. Microsoft OneDrive
A great storage solution for Windows users
Can edit files online without the need to download them
Excellent integration with other Microsoft products
Although you can only get 5GB free cloud storage from a company like Microsoft, you can increase the storage to 50GB without breaking the bank.
If you subscribe to Office 365, you will automatically get boosted to 1TB of space, but it is not everyone that wants to subscribe to Office. If you are committed to using Microsoft services, OneDrive is good for you. It integrates nicely with Outlook.com and Windows 10.
If you want to use the storage on the go, mobile apps are available for you. It also integrates with non-Microsoft services such as design behemoth and AutoCAD.
This free cloud storage is great because you can not only edit your files online without downloading them but can also share files with other people even with those that are not OneDrive users.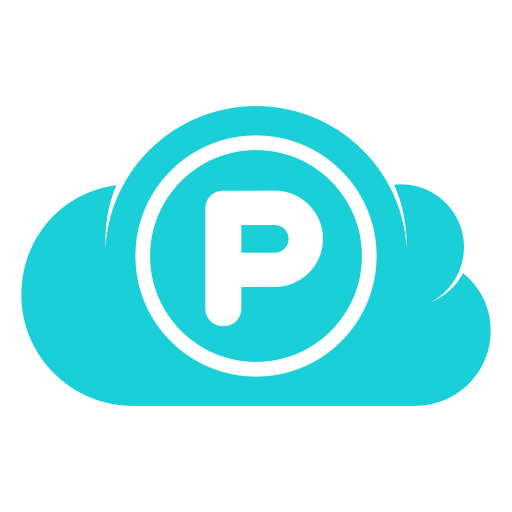 3. pCloud Cloud Storage
Great for those looking for one-off fee.
Excellent mobile and desktop apps
Easy-to-use sharing options
Affordable
Elegant, intuitive interface
Plenty of options to boost your free storage
If you are looking for a chunk of free cloud storage, pCloud could be the best solution to your problem. This cloud storage company offers you a generous 10GB to play with, and also allows a bandwidth of 500GB of downlink traffic per month. It offers you a lifetime subscription, which means you get a permanent cloud drive.
If you want to upgrade to bigger storage space, you can upgrade to 500GB of space for $4.99 per month or 2TB for just $9.99 per month – those are a great deal of storage space. you can also choose annual or lifetime plans, which are even cheaper in the long run.
You can also expand the free 10GB to 20GB via an additional 4GB when you complete offers. Referrals also add 1GB each to your free space. pCloud also offers well-designed desktop and mobile apps to supplement the website for excellent integration into the user's workflow.
pCloud is so good because there is no limit to file sizes, as well as sharing options. You can easily share files with friends and colleagues, even if they are not using pCloud. It also adds in a neat online interface and decent streaming options, and the pCloud is worth your time and money.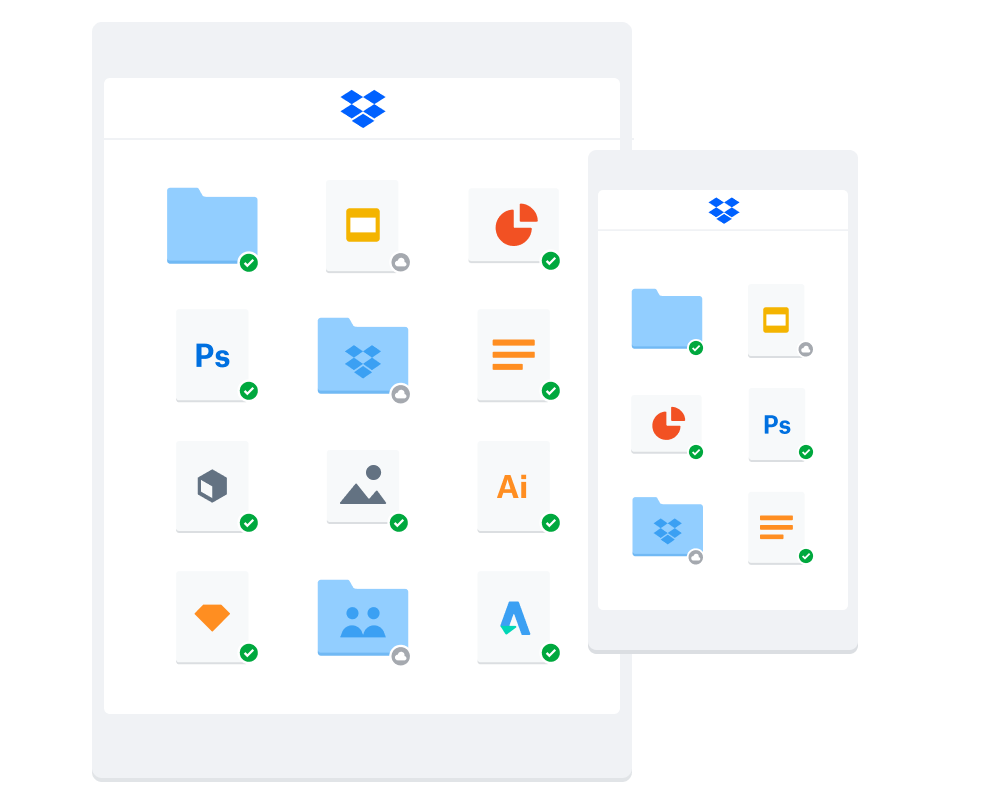 4. Dropbox
A big name that offers great support for third-party apps
Loads of nifty features
Raft of platforms support
Dropbox is famous free cloud storage, with a streamlined web interface and easy to use. Despite Dropbox's popularity, it has one of the least generous free packages (2GB) for new users, but you can easily increase the storage space without paying a dime. You get 500MB for every friend you refer and can get up to 16GB. If you complete the getting started guide, you get 250MB and if you are contributing to the Dropbox forum, you can get 1GB per mighty answer you provide.
You'll start to see the great benefits Dropbox offer when you start to delve into the features and extra services. There is a great collaborative working tool called Dropbox Paper, which acts as a group workspace and you can automatically backup your photos if you install the desktop app.
The File Requests feature will also allow you to ask another Dropbox user to upload the file to your Dropbox account. There are also desktop apps for Linux, Mac and Windows, and mobile apps including iOS, Android and Kindle. Because Dropbox supports third-party apps and devices, it gets a lot of attention.
The web version of Dropbox allows you to edit files without needing to download them.
RELATED: Software 2020 – The Best Free Software Of 2020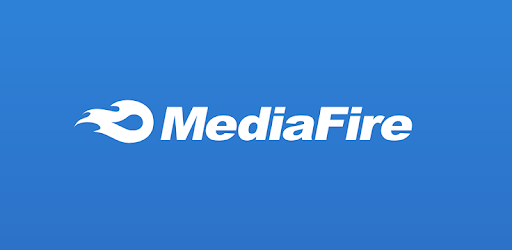 5. MediaFire
Very experienced cloud Storage Company
Impressive sharing options and UI
10GB free storage you can expand to 50GB
This cloud storage operator has been around for more than a decade, and those years of experience really speak for them. MediaFire offers you 10GB of free space initially, but can boost it by an extra 40GB through referring your friends and following MediaFire social media accounts.
The company provides support for large files up to 4GB and the sharing options are great. In fact, you can easily share files with non-users. MediaFire web-based interface is excellent and the mobile apps also allow for convenient uploading and downloading on Android and iOS. You also get to enjoy automatic photo syncing and access the files you store in the cloud storage easily.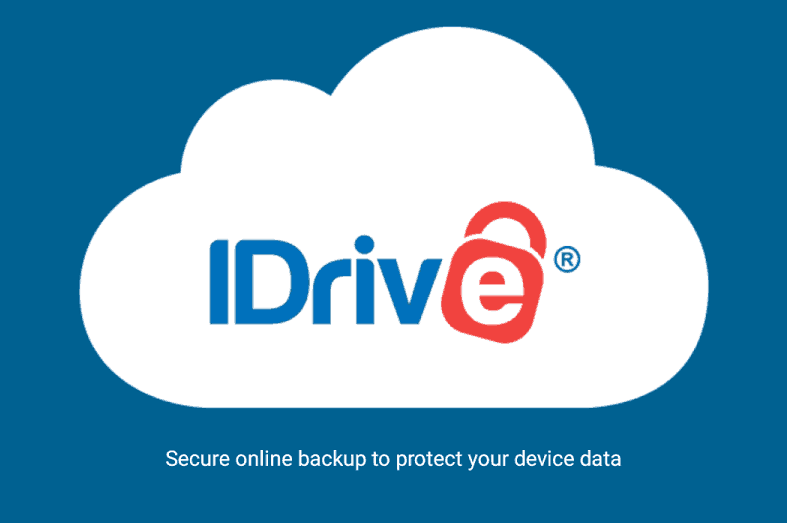 6. IDrive Cloud Storage
Easy to use
Fast and capacious
Good security
iDrive is the best free cloud storage because it provides you with 5GB free storage and you can pay just $3.48/year to enjoy 5TB storage on unlimited devices. The good thing about this company is that it offers continuous syncing of your files and supports sharing files by email, Twitter and Facebook.
In fact, if you mistakenly delete a file from your computer, you can still get it back from the iDrive server. Also, IT admins have access to the IDrive Thin Client application that allows them to restore or backup, manage the setting, etc. for all their connected computers via a centralized dashboard.
You can easily organize your photos on this cloud storage because it has a feature that helps you organize your photo automatically and sync them across all the devices you linked with your cloud. This cloud storage also provides you with IDrive Express that sends you a physical hard disk drive in case you lose all your data.
The business version is named IDrive Express Business and it offers priority support, single sign-on, unlimited users and server backup. IDrive personal offers 5TB to 10TB per user and also offers 250GB to 12.5TB of online storage for businesses.
The normal price for IDrive storage is $69.50 per year but you can get it for just $3.48/year today.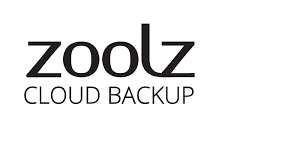 7. Zoolz Cloud Storage
Great for anyone looking for unlimited everything
Affordable
File versioning
Hybrid backup
You have lots of things to like about Zoolz Cloud Backup because it offers an easy to use interface alongside excellent web management options and the ability to combine cloud operation with local external storage. It provides you with a free 1GB storage that you can use on any device.
The UK-based cloud storage company leverages Amazon Web Services infrastructure to provide you a compelling price/performance ratio. With a cheaper price than the competitions, Zoolz provides you with more features such as data policies or instant search.
As a personal customer, you can connect unlimited external drives, servers and users with GDPR/HIPAA compliance and you also have a 30-day money-back guarantee. You can subscribe to a yearly subscription of 1TB, 2TB and 5TB of cloud storage and get two months free.
If you are looking for bigger storage, this company offers you 100TB for $500/month when you book 5-year (60 months). Zoolz has been here for over a decade, so you have nothing to fear if you choose the company.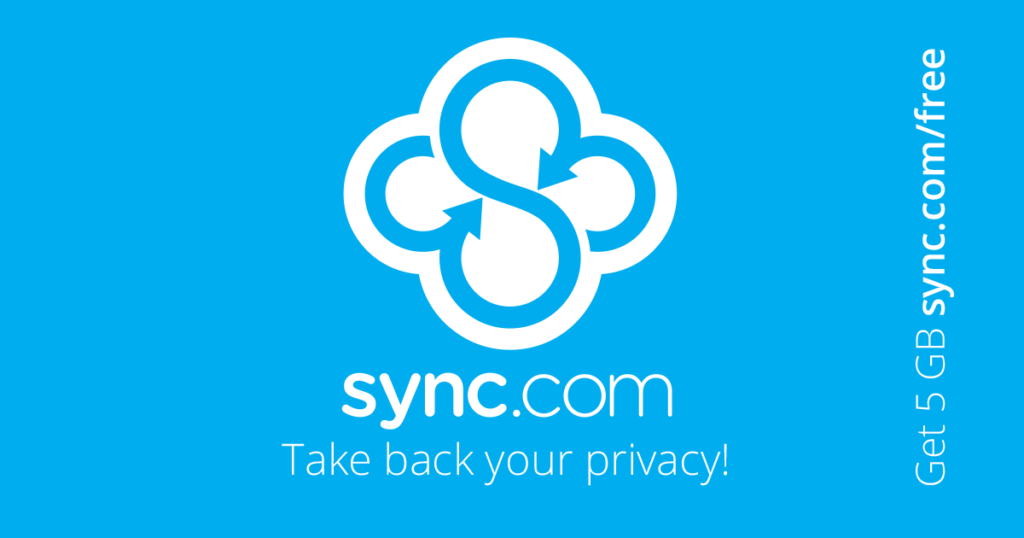 8. Sync.com Cloud Storage
The best option for those looking for storage with no file size limit
No file size limit
Strong privacy laws
Good security features
Sync.com offers you a free 5GB free cloud storage and you can upgrade to 500GB or 2TB of storage, starting at $60/year. With Sync.com, there are no file size limits, making it one of the best cloud storage options for large files.
It is also one of the most secure cloud storage because it is based in Canada where privacy law is strong. It also offers a lot of premium features including a month of file history, remote file wiping, password protection for files and easily accessible account logs for free.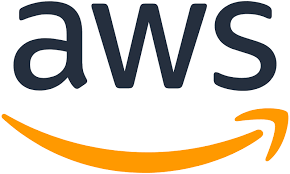 9. Amazon Drive Cloud Storage
For those looking for cheaper option
Easy to use
Comes free with Amazon Prime
Unlimited photo storage
Amazon is blessed with a vast amount of computing resources, so it has a great advantage over other small players. It provides cloud storage at a cheaper rate than other companies. If you are looking for cheaper storage, you might want to consider Amazon Drive.
Unfortunately, Amazon Drive is short on outstanding quality because it is fairly basic and light on features. No encryption for your files, so expect the company to hold all the cards when it comes to privacy. But you can use encryption services like Boxcryptor to boost your privacy.
10. Egnyte Business Cloud Storage
Generous storage with flexible sync tools.
Speedy and clean app
Packed with third-party integrations
Excellent user management tools
Egnyte gives businesses a chance to store data online and locally. Businesses can store all kind of data in the cloud and store a more sensitive data can be stored on server on-premise. This hybrid integration allows for better compliance and security.
With this cloud storage, businesses teams can work where and how they want with an easy-to-use collaboration system through Egnyte's content service platform. Egnyte integrates with applications such as Microsoft 365, Gmail and Salesforce. This allows internal and remote employees to access all files without any hassle.
This platform offers a 15-day free trial and the maximum file size here is 10GB. Egnyte's Office plan begins at $8/employee/month. This covers 5-25 employees, 5TB of storage and 10GB maximum file size. Also, the business packages begin at $20/employee/month, which includes 25-100 employees, 10TB online storage and 10GB maximum file size.
The Enterprise tier works with 100 employees and provides unlimited storage alongside 25GB maximum file size, but you will need to contact Egnyte directly for it.
How To Choose The Best Cloud Storage Service For Business?
Organizations are often not clear about the best way to keep both their file and system safe, but if you want to avoid costly downtime, there are a lot of things you can do. But the most important factor is to back up your data in a safe place where you will be able to recover it quickly and efficiently. That is where you need cloud storage.
Most cloud storage providers out there can tailor your need to meet your budget and requirements, so you can enjoy access to your data anytime, anywhere. With most of the providers, your data is safe and secure, so you can go to bed and sleep.
Here are the important factors you need to consider when moving to the cloud:
Keep your backup on-site and off-site. Redundancy is the key when it comes to any data. You could save your data in the cloud or on a hot-swappable hard drive.
Nothing is infallible. Even at 99.999% uptime, you need to mirror your critical data to avoid any bad story. Remember that uptime can be great, but errors do occur, and data can be accidentally deleted or corrupted. If you have any extra critical data, it makes sense not to back it up in the cloud, but mirror it to a geographically disparate region for extra protection.
Choose the cloud with recovery options. If data can't be recovered locally, the storage provider should have a backup strategy. Some cloud services will let you spin up a VM (Virtual Machine), even if local recovery is not possible. A cloud-based recovery is the best option for systems that have zero tolerance for downtime.
Conclusion
There you have the list of our best free cloud storage. You can choose any of them based on the feature you want and enjoy it. If you are looking for more cloud storage, you can consider subscribing to a paid plan, as some of them even offer money-back if you are not satisfied.
What do you think about these best free cloud storage companies? Let's know in the comment box if you have any other one in mind and don't forget to tell us why you like it.