System Management Software -The Best And Easy To Use Ones
System Management Software -The Best And Easy To Use Ones
System management software is an integrated and automated product that optimizes the performance of all system components. These tools help administrators to manage and control servers, applications, networks, and user experience from a single console.
The software enables businesses to manage, govern, and improve their IT infrastructure, resulting in an optimized IT organization that can more effectively enforce business policies. In this way, the use of the software helps protect the data integrity of information held on servers and ensure business continuity.
Some of the works that the system management software do include:
Application performance and service management
Application life-cycle management
Datacenter infrastructure management
Help and service desk management
Capacity planning
Disaster recovery and backup
Business system management
Logs
Networking
Automation
Capacity planning
Network performance management
System administration and more
Since system management software encompasses all facets of IT administration, It is essential to have the perfect tools to manage and support the process.
Effective system management technique based on the perfect system management software provides rich returns to any organization in the form of faster delivery of IT systems, quicker response to the ever-changing business requirements, more control over data and security, and better management of day-to-day operations of the data center.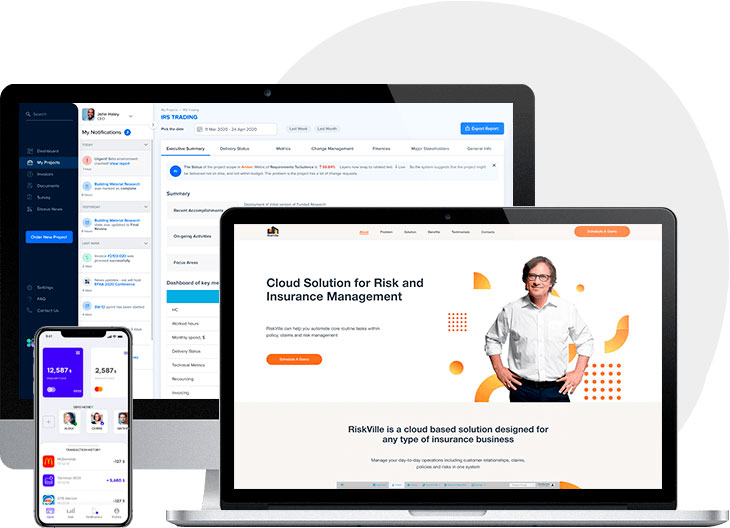 What Is System Management Software? Or What is System Management and Administration?
System management software is the software or tool used to manage an organization's centralized IT administration. The system management concept covers a broad set of subsystems needed to manage and monitor the IT systems the right way.
Systems management is vital for organizing and running your business and good management of IT system is the backbone of any IT-based organization.
When it is effectively implemented, it makes the IT delivery much easier, making the employees adapt quickly and be more productive.
Is System Management Important?
When expanding your IT systems, it could cause some problems for the support staff and of course, waste their valuable time and efforts.
This causes a lack of resources for performance improvement and capacity planning, leaving your organization without the potential for technology adoption and growth.
You can scale your business by adopting emerging technologies such as 5G, Edge Computing and IoT. But when you do, remember that your IT requirements will also scale.
So it will be essential to monitor and protect all your assets and adapt to hyper-connectivity speeds because a second of downtime can affect and cause a high loss for your business.
What Can System Management System Help You With?
System management offers a wide range of IT functions or subset that helps improve and maintain the network, infrastructure, OSs, services, applications and many more. system management oversees lots of IT requirements including:
System Administration: This has to do with the management and monitoring of servers, databases, storage, cloud, PCs, mobiles, printers and virtualization. The subset offers you full administration over system configuration, backups and disaster recovery.
Network Management and Monitoring: This includes monitoring of network devices like wireless access points, endpoints, switches and routers. Network monitoring and management help managers to quickly identify failures and improve performance accordingly.
IT Security and Compliance: Event management and security information is in charge of running malware and anti-virus tools, data loss, intrusion detection and prevention systems and helping with regulatory compliance.
Log Management & Performance Analytics: This helps to manage the overall system's performance through log analyzing as it helps collect, correlate and analyze the system's data to give an insight into the performance.
Asset Inventory: This helps you keep a record of software or hardware assets. It is a subset that helps in asset lifecycle management, keeps hardware records including OSs, versions, firmware and licenses. For software asset inventory, it helps to keep patching, versioning and their licenses in control.
Application Monitoring: This is a subset of systems management that deals with the monitoring and management of the performance of applications. it helps detect complex issues, levels of service and deals with life cycles.
Automation: Automation includes automated workloads, automated backups and restores, or desired configuration states. The network automation software can also provide you with insights into vaults, bandwidth, performance, IP address management and availability.
Help and Service Desk Management: This offers a lot of benefits including the ability to create and track problem tickets from a single place so that an IT expert can solve them. IT teams can easily track problems, changes and faulty assets.

Possible Challenges That Can Come Up When Implementing System Management software?
The reason for system management software is to keep your business system running without any fault and improve your employee's productivity. However, it can be problematic if it falls into the wrong hand.
System management can sometimes become problematic, less productive and more complex. It requires a learning process and investment to make it run smoothly. Hers are the challenges that could possibly pop up:
Increased cost: To implement and maintain an IT and manage systems requires an increased cost. If you are looking for the best tools, you won't find them cheap. Free tools usually take time to install and learn.
Training: To use these tools effectively, employees need to be properly trained. This requires time based on the size of the business and existing IT expertise.
Interoperability: Most system management software can easily integrate and operate with different hardware and software vendors. But some may not integrate easily or not integrate at all, which makes the interoperability challenging.
Types Of Management Information System
Types of the management information system include:
Process control
Executive information system
School information management system
Management reporting system
Inventory control
Sales and marketing
Human resources
Accounting and finance
Decision support system
Expert system
Transaction process system
Local database

The Best System Management Software Examples
Here are the best management software examples:
N-able RMM
SuperOps RMM
Syxsense Manage
NinjaRMM
Site24x7
Opmantek
ManageEngine Desktop Central
Paessler PRTG Network Monitor
Atera
Nagios XI
OP5 Monitor
Zabbix
ConnectWise Automate
KACE Systems Management Appliance
WhatsUp Gold
Paessler
1. SolarWinds System Management Software Bundle
SolarWinds System Management software Bundle is a system monitoring bundle that offers four useful tools including SolarWinds Server & Application Monitor, SolarWinds Storage Resources Monitor, SolarWinds Web Performance Monitor and SolarWinds Virtualization Manager.
These tools automatically discover applications and infrastructure throughout your network.
Important Features
stack drill-down
Covers servers and services
Web server monitoring
Virtualization monitoring
system administration tools
You can monitor performance via the PerfStack dashboard. This dashboard may display performance as charts and graphs. You can choose from over 1,200 infrastructure monitoring templates to help you hit the ground running immediately.
Pros
The software bundle includes a suite that covers network, application and infrastructure monitoring
Customizable widgets let users create their own dashboards and reports effortlessly
More than 1.200 templates let users start seeing insights quickly
Alerts can be configured to notify based on email, SMS or third-party app integration
Cons
Designed for only IT professionals and not for non-technical users
You can choose and pick the products you want to use in the bundle. SolarWinds Virtualization Manager (virtualization management) costs $2,995 or £2,316 while SolarWinds Server Application Monitor (Server monitoring) costs $2,995 or £2,316.
SolarWinds Eb Performance Monitor (website monitoring) costs $1,995 or £1,543 while SolarWinds Storage Monitor (storage management) costs $2,995 or £2,316.
You can start a 30-day free trial today
2. N-able RMM
N-able RMM is a SaaS remote management and monitoring software package that supports the management of all types of IT tools.
Important Features
System monitoring
For IT departments or MSPs
Task automation
Sensitive data management
IT asset management
N-able RMM monitors applications, mobile devices, networks, endpoints and servers and also includes extensive systems management facilities.
It offers task automation for regular maintenance jobs and problem resolution and incident response. It also includes a network recovery feature that takes care of inventory documentation and can also track down PII as well as track access to it for data security standards requirements.
The system has every supporting resource essential to run the RMM. With this, you don't need to provide server space for file storage or processing power to run the monitoring and system management software.
Its dashboard is hosted on N-able servers so you can access it through a standard web browser (1) or a special mobile app. As long as you have the Internet, you can monitor and manage your system with this software anywhere.
Pros
Monitoring anywhere via a web browser
Scalable cloud-based deployment
Innovative monitoring dashboard, perfect for MSPs or any size NOC teams
A wide range of automated remote administration options makes it a great choice for helpdesk support
Automatic asset discovery makes inventory management effortless, even on busy networks.
Cons
It may take some time to fully explore the platform's features and configuration options
No upfront setup fees for this software as the service is charged based on subscription with no deposit required. It means, there is no upfront payment usually required by other system management software.
You can start your 30-day free trial now
3. SuperOps RMM
SuperOps RMM is a cloud-based service offering all of the tools needed by MSP's technicians to manage and monitor their clients' systems.
Important Features
Device management
Network and endpoint monitoring
Associated PSA
Automated inventories
Patch management
SuperOps RMM is a SaaS platform. This asset inventory forms the basis of continuous system monitoring. Its autodiscovery process repeats periodically, keeping the asset inventory up to date.
This monitoring service not only queries network and endpoints for statuses but also monitors resource usage. It also offers a patch management service.
Pros
Automatic asset discovery
Provides remote management and monitoring tools for remote system
Logs all management activities
Documents entire systems
Has an alerting system that enables unattended monitoring
Includes an automated patch manager
Cons
Does not monitor endpoints running macOS Linux
SpecOps offers four plans, which charge for by subscription. You can get started today with their 14-day free trial.
4. Syxsense Manage
A cloud-based endpoint management system, Syxsense Manage software will supervise computers running Linux, macOS and Windows.
The management console for this service is based in the cloud and can easily be accessed through a standard web browser.
Important Features
Cloud storage
OS and software patching for Linux, macOS and Windows
Endpoint discovery and software inventory
It is easy to set up a new account with Syxsense Manage because the Syxsense system will tour a given network and log all of the endpoints it encounters.
Those devices are then enrolled with the installation of an agent which leads to a scan of software on the device. This creates a base for license management and patch management functions.
This software logs all activities and records provide an audit trail needed for HIPAA, PCI DSS and SOX compliance.
Pros
An intuitive user interface
Offers configuration profiles that streamline onboarding new devices
It includes patch management and remote administration features
Cloud-based service makes desktop management effortless
Excellent use of colors to display key metrics
Cons
14-day free trial too short
Syxsense Manage is a subscription-based software and it offers a 14-day free trial.
5. NinjaRMM
If your IT department needs to support lots of sites, NinjaRMM is the right cloud-based tool that offers all the monitoring and system management tools you need.
The software allows multi-tenant accounts, so managed service providers can use it to manage the IT systems of many clients simultaneously.
Important Features
Task automation
Asset inventory
Automatic network discovery
NinjaRMM service includes an initial scan to find all of the networks and log all devices connected to them. This creates software and hardware inventory, which is the basis of all NinjaRMM system management utility packages.
Device management facilities in the NinjaRMM include an onboarding system that allows standard configuration and software profiles to be stored.
This automatically sets up devices individually or in bulk. Other management systems for endpoints are software license management and patch and update management.
If a device is removed or new devices are added to the network, NinjaRMM will detect the change automatically and update the asset inventory and alert an operator. With this system management software, you can get constant automated monitoring of all network activities and system events.
Pros
Supports more than 120 integrations making it a great option for established companies
Free trial
Built-in remote access with remote commands let technicians troubleshoot without initiating a session
Customizable interface
Supports custom scripts that can be deployed to multiple clients
Cons
The device list could use better search features and filters
Would prefer more reporting options
NinjaRMM is charged based on subscription with a rate per monitored device. You can also access the console of the software through any standard browser.
You can get access to a 30-day free trial now.
6. Site24x7
Site24x7 is a cloud-based monitoring tools platform. The platform comes with a large number of individual monitoring tools bundled into packages which include:
all-in-one
Website monitoring
Application Performance Monitor
site24x7 infrastructure
MSP
Important Features
Virtualization monitoring
Network, application, server and website monitoring
Status alerts
All of the Site24x7 plans include network and server monitoring features. another thing that is common to all plans is the log management module that collects Windows Events and Syslog messages and the log messages that several applications put out.
Also, the Log Manager collects all log messages and converts them into a common format and then stores them in files. The system also has a data viewer that includes features to filter, sort and group records for easy analysis.
Pros
Great root cause analysis for quicker ticket resolution
Monthly plans designed to fit both small businesses and established enterprises
Supports multiple alert channels including iPhone and Android notification push
Cloud-based service reduces startup costs for new MSPs
Cons
A longer trial period would have been better
You can get a Site24x7 30-day free trial now.
7. Opmantek
Opmantek is an intelligent network management system that helps you with the configuration, auditing, discovery of all networks and compliance.
You can tailor it to meet the need of any business since it is built on open-source cores of NMIS and Open audit.
Important Features
Manages and monitors all your IT infrastructures, including hybrid infrastructure and emerging architectures like containers and micro-services
Can be up and running within a few minutes
Supports standard-based compliance management
Automatically detects, manages and audits any network connected to the device
The open-source cores can be extended through plug-in modules so that you can have a custom solution that works perfectly for your organization
Operates in diverse environments
Opmantek is 100% free and you can get it downloaded now.
8. ManageEngine Desktop Central
ManageEngine Desktop Central offers a fleet of management services for endpoints. The platform is a bundle of tools that has all the systems that you need to manage the endpoints in your organization's inventory.
This platform is available in four editions and all of them have functions for system management like software inventory tracking, configuration management, device discovery and patch management.
Important Features
Configuration management
Patch management
Endpoint monitoring
The Desktop Central system can manage devices running Linux, Chrome OS, macOS and Windows.
The highest plan includes a Mobile Device Management module that supports devices running tvOS, Android and iOS. This service is also available to the other paid plans as an add-on. Also, all plans have a security monitoring add-on option.
Pros
Can be installed on Linux and Windows platforms, making it more flexible than other on-premise options
Available on-premise or as a SaaS offering
Provides in-depth reporting perfect for enterprise management or MSPs
Cons
Can take some time to fully learn and understand it
This platform provides Desktop Central in four editions. The free edition is perfect for small businesses with up to 25 devices. The paid versions are UEM, Enterprise and Professional.
The Professional edition gets you laptop and desktop management functions and begins at $795/year to manage 50 devices with access for one technician.
The Enterprise plan begins at $945/year to manage 50 devices and includes software management and a self-service portal for users.
The UEM plan starts at $1,095/year to manage 50 devices and includes mobile device management and OS deployment features.
You can get this software for Desktop Central to install it on Windows Server or use the cloud-based SaaS version of the system. You can give both deployment options a 30-day free trial.
9. Paessler PRTG Network Monitor
Paessler PRTG Network Monitor is network software that can help you monitor applications, traffic and infrastructure. PRTG Network Monitor automatically discovers devices by pinging IP ranges.
You can easily monitor your network with real-time visualization, including charts, maps and dials through the dashboard.
Important Features
Status alerts
Network discovery
System monitoring
PRTG Network Monitor's server monitoring capabilities are diverse. The software can monitor web servers, mail servers, file servers and database servers. It offers unique sensors for databases such as Oracle SQL, Microsoft SQL and MySQL.
PRTG Network Monitor can keep you updated on security events with its API used for creating custom alerts. Whenever the system detects a problematic activity it sends an alert via push notification, SMS or email. All users who download iOS or Android apps can use push notifications.
Pros
Integrates excellently into PRTG ecosystem
Customizable sensors for virtually any application, service or server
Live network maps let technicians visualize complex network infrastructure
Flexible pricing based on the sensors in use
Lots of integrations into other messaging applications and ticketing systems
Cons
Sensor setup and integrations require technical knowledge because it is designed for IP professionals
PRTG Network Monitor has a freeware version for enterprises that use less than 100 sensors. And there is a range of versions that increase in price based on the number of sensors you want to support.
This PRTG 500 begins at $1,600 for 500 sensors and one server installation. Get started with your 30-day free trial here.
10. Atera
Atera is a software suite for managed service providers that include remote monitoring and management (RMM) and professional service automation (PSA) systems. It is a multi-tenanted service.
Important Features
Patch management
Remote access
Ticketing system
Self-help customer portal
Monitoring alerts
Atera can manage endpoints running macOS, Windows and Windows Server. When a system is enrolled in the monitoring service, it needs to download an agent onto each monitored device to facilitate remote access and gather software information. This will create a software inventory.
For updates, the patch manager refers to the OS and the versions of software registered in its inventory. When an update is available, the Atera system copies and saves the installer which will be installed during the next maintenance window.
Atera also offers automated monitoring services. Its PSA functions add on the client and contract management features that include automated timesheet generation for billing.
Pros
Remote access
Device discovery
Automated system
Software inventory scanning
Technician team management
Knowledge-based framework
scheduled and on-demand patch management
Automated system maintenance processes
Cons
Atera offers three subscription plans. It can be paid for monthly or yearly with the yearly subscription getting a big discount. Atera is available for a 30-day free trial.
11. Nagios XI
This software is an infrastructure management tool that offers a top-down perspective of network performance. It has a customizable dashboard that provides you with absolute control over how your network is monitored.
Nagios XI displays come in form of maps and graphs and more to monitor your network performance.
Important Features
Management task automation
Capacity planning
Performance monitoring
It has features such as automated capacity planning graphs that keep you aware of the status of your current systems. Its scheduling capacity planning reports help you make sure your usage requirements don't exhaust your resources and put you out of action.
With this software, you also get APIs for integrating with external apps and a range of useful add-ons. The plugins on Nagios Exchange let you further customize your monitoring experience.
Pros
Open-source transparent tool
Flexible alerting options that support email and SMS
Simple, yet intuitive interface
Robust API backend makes it an excellent choice for developers who want to integrate their own custom applications
Cons
Installation can be technical and complex
More integrations into more ticketing systems would be great
Nagios XI is available in two versions including the Standard version and the Enterprise version. The Standard version begins at $1,995 or £1,512 and comes with features such as configuration wizards and reports.
The Enterprise version begins at $3,495 or £2,703 and offers features such as audit logging, capacity planning reports and more. You can start your free trial now.
application Manager from ManageEngine makes it easier for IT admins to stay on top of the performance of applications and servers so that issues can be identified quickly and app bottlenecks are reduced.
Important Features
Supports multi-user access
Offers support for Solaris, Windows, Linux, HP Unix. Tru64, macOS, FreeBSD and IBM AIX.
Allows for grouping of a few apps as a single unit for easy monitoring
Monitors over 100 key performance indicators of your application
Discovers and maps applications and their dependencies to provide you with a comprehensive insight into your IT infrastructure
Comes with powerful reports
Instantly detects problematic performances
Offers different editions for varying needs of every company
Identifies application faults and helps to resolve them before the end-user detect it
Provides REST APIs for getting data from the Application manager
Helps to manage SLAs by monitoring the availability and performance of mission-critical applications
The custom dashboard can be created and admin activities can be carried out via a standard web browser
Available in languages including English, Spanish, French, German, Korean, Japanese, Hungarian, Vietnamese and Chinese
World Map Business View gives a comprehensive understanding of your distributed network.
Pros
Network monitoring
Alerting and reporting
Server, virtualization infrastructure monitoring
Services and other application related components monitoring
Agentless monitoring
Custom monitoring and scripting
Cons
Needs more customization of reports
scalability options
More out of the integrations with 3rd party tools
The software comes with two editions including Professional and enterprise. The cost depends on the capabilities/tool you like to add to your package. Complete pricing is here.
The Demo version is available here.
13. OP5 Monitor
OP5 Monitor is an open-source network and SNMP monitoring tool. It has an auto-discovery feature that discovers devices that are connected to the network automatically.
Once it discovers your SNMP-enabled devices, you can start monitoring availability and performance. It also provides out-of-the-box support for a range of vendors to minimize the level of needed configuration.
Important Features
SLA templates
Automated asset inventory
Performance monitoring
With this tool, you can configure your notifications and alert rules and configure notifications for databases, networks and OS resources.
Reports in this tool let you further analyze your network activity. The tool offers a range of reports including availability reports, alert history reports, SLA reports, alert summary and more. You can save reports in PDF and CSV files.
Pros
Intuitive dashboard, perfect for team environments
Utilizes autodiscovery to reflect an accurate list of managed assets
Provides additional support for onboarding to help new users
Cons
Price only available on request
The open-source version has no support options and only rely on the community for bug fixes
More compliance-based reporting options would be great
Pricing is based on a request, so you have to tell them what you need and they will give you the right price. You can get the 30-day free trial here to get a feel of it.
14. Zabbix
Zabbix is open-source software for system monitoring. It blends server, application, cloud and network monitoring into a single platform. With it, you can effortlessly monitor configuration changes, bandwidth usage and network health.
Its visualization capabilities are vast with everything from graphs and charts to cluster displays.
Important Features
Free
Adaptable with free add-ons
Automated IT asset management
Templates offer you out-of-the-box configurations, discovery rules and graphs for a range of vendors. It offers templates for Hewlett Packard Enterprise, Huawei, Dell, Cisco, Netgear, Intell, juniper Networks and more.
You can also find a range of modules and templates on the community site.
Pros
Wide variety of alerting options, email, SMS and third-party integration
Can track metrics like power consumption, network connectivity, temperature and disk metrics providing a holistic look into the device health
Cons
Only available for Linux machines
The interface can feel crowded when tracking a large number of devices
The open-source version has no support options and only relies on the community for bug fixes
This is the perfect tool for enterprises looking for a low-cost tool with premium features. Zabbix is available for Linux, Oracle, Red Hat Enterprise Linux, Raspbian, Debian, Ubuntu and SUSE Linux Enterprise Server.
You can download it for free.
15. ConnectWise Automate
ConnectWise automate combines infrastructure monitoring with automation. It automatically discovers devices and monitors them. The platform also allows you to automatically record remote sessions to monitor user activity and comply with auditing requirements.
Important Features
Performance and security monitoring
Automated patching
System inventory management
This program has an alert system that lets you receive notifications about security events and performance issues. Notifications ensure you never miss any vulnerabilities or other problems that could affect your network.
One of the most important ConnectWise Automate is system patching. With this patching feature, you can remotely patch Windows devices, making your IT management process more efficient.
Pros
Inventory management, remote management and reporting can be accessed from a single dashboard
Supports automation and remote troubleshooting without impacting the user session.
Very easy remote access to endpoints through multiple protocols
Interface templates can be made for individuals or entire teams
Over 100 pre-configured templates and commands to use out-of-box
Cons
The user chat function is clunky at times
The interface can be confusing, especially in the reporting and management areas
Prefer a longer trial period to explore all features
ConnectWise Automate is designed for environments where administrators seek to automate network monitoring and minimize manual administration.
To view the pricing, you need to contact the company directly. Download the free trial here.
16. KACE Systems Management Appliance
KACE System Management Appliance is a system management software that lets you monitor servers, laptops, tablets, computers, storage, printers and more.
The platform helps you to manage resources allocation, perform software license management and manage inventory of IT assets.
Important Features
Vulnerability scanning
Software license management
IT asset inventory
With this platform, you won't only get more visibility but also perform tasks such as patching and vulnerability scans.
Checking for remotely patching devices and vulnerabilities can save time and minimize vulnerabilities that could be exploited by attackers. The platform also offers alerts to notify you about performance events.
Pros
a simple dashboard offers a clutter-free view of vital metrics
Provides built-in vulnerability scanning as well as patching
Can manage license information and devices
Cons
Have to contact the sales team for pricing
Not suitable for MSPs or larger multi-site companies
If you are an enterprise that wants to manage IT assets from just one place, this software is perfect for you. To view the pricing, you have to contact the sales team.
You can start a free trial now.
17. WhatsUp Gold
This software from IpSwitch lets you proactively monitor your infrastructure, applications and devices.
Important Features
Automatically discovers and maps devices
Monitors cloud-based devices
Custom dashboards and reports provide you with an in-depth peek into the performance of your devices at any time
Comes with a top-notch alerting system
supports more than 200 Cisco MIBs for monitoring Cisco equipment
Offers customizable device roles
Has a flexible email scheduling and distribution
Pros
Ease of use
The software has free updates
Great monitoring and alerting systems
Cons
Bulk editing is cumbersome
You can get a quote from here. You can start a free trial now.
How to choose System Management Software and Tools?
Choosing the perfect system management software or tool can be the difference between a productive day at the office or the dark ages.
Each tool listed in this write-up is perfect for system management in the modern IT environment.
If you are looking for the best system management software that is also complete, Paessler PRTG Network Monitor or SolarWinds System Management Bundle can make a great starting point. The former will work perfectly in environments that desire a freeware solution.
If you are looking to go open-source, then Zabbix will make an excellent solution.
Conclusion On System Management Software
A single second of downtime can cost your business a huge financial loss and employees lower productivity.
A system management software or tool suite can keep your IT environment running smoothly. It is vital for the security, growth and success of your organization.
Related
About Author
admin
Nathaniel is a tech enthusiast and a passionate blogger. He writes tech blogs and reviews products. He is also a teacher who loves designing stuff on PowerPoint, Photoshop and creating videos and product images on Blender software