The Best Browser For Mac – Browse With Swag
As a Mac user, you probably use Safari as your main browser because it is your default browser. However, Safari is not only the best browser for Mac.
Apple's Safari browser is Mac's standard browser and we must say it does a great job of allowing you access to the internet while adding a few helpful features. Of course, Safari is good for Mac, but there are also a few browsers that are the best browser for Mac.
If you own other PC than Mac, you might want to check out our review for the best browser.
What Makes The Best Browser For Mac?
To be eligible for this list, a browser has to be available on the Apple platform. For the most part of this review, we will be judging each browser on the same criteria and how good they are on Apple devices.
So, our criteria include features, performance, ease of use, security and privacy. Most web browsers are full of nifty features that provide you with a better browsing experience. If you are looking for the best browser for Mac other than the default Apple Safari, here they are.
The Best Browser For Mac
Safari
Edge Chromium
Google Chrome
Mozilla Firefox
Opera
Vivaldi
Brave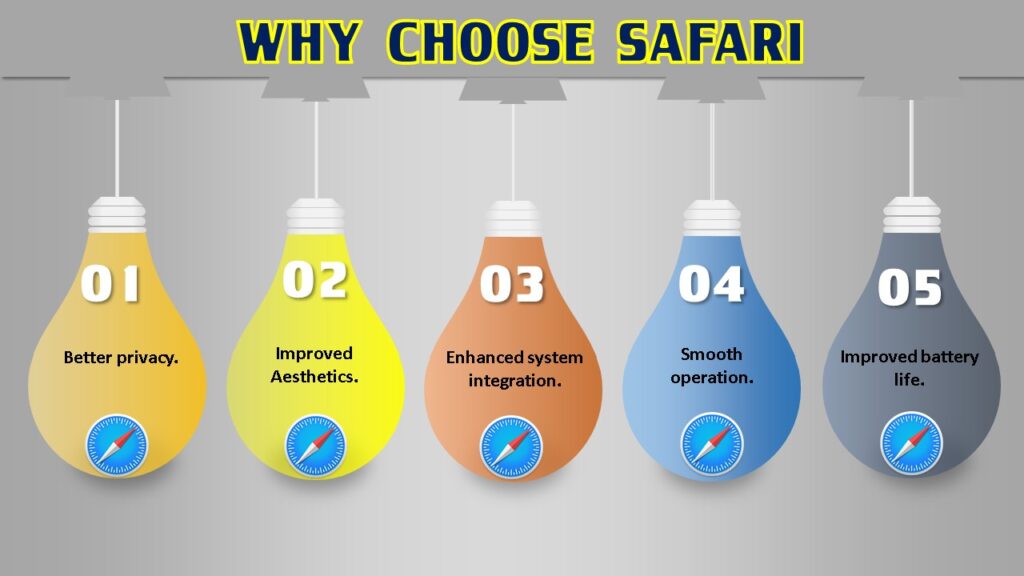 1. Apple Safari
If you are looking for a complete Apple experience, it is hard to find Safari's mate. Safari has received a lot of updates and the current Safari 13 is very fast and offers a lot of mouthwatering features.
Mac welcomed Safari 13 in September 2019. This latest Safari is associated with Catalina but you can also install it on High Sierra and Mojave. Its new features include an easy way to enable Picture In Picture mode, Dark Mode and an updated start page with Siri Suggestions (link sent in Messages, frequently visited websites and pages open on your other Apple devices).
Safari offers excellent privacy and security such as alerting you to weak passwords. It also features the ability to switch to an already open tab if you are about to open the same site. You also have improved bookmarks, a password manager, tabbed browsing and private browsing options that have been recently updated with icons/favicons.
Safari's reading mode is also a great feature if you want to turn any webpage into a clean, clear article that has no links, ads and other distractions.
We all want privacy and that is exactly what Safari is offering you. With Intelligent Tracking Protection, advertisers will not be able to watch what you are doing. This is accompanied by an anti-fingerprinting setting that prevents websites from looking up your software and hardware configuration to work out who you are online. You also get features that block websites that could contain malware.
Since Safari is optimized for macOS, it is faster than other browsers such as Firefox and Chrome. It also consumes less power, thereby increasing your battery life even when you are streaming videos. With Safari, you also get Apple Pay, which makes it easier for you to purchase items online through the ID sensor in Mac with Touchbars or via your iPhone.
The latest Safari is better than ever and you can start exploring extensions that can create a blissful internet experience.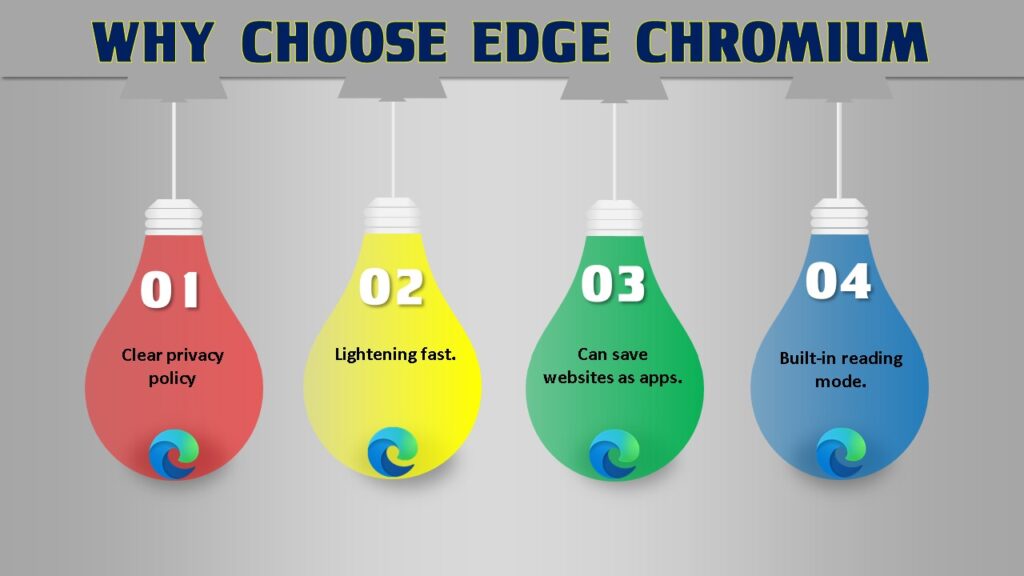 2. Microsoft Edge (Edge Chromium)
Microsoft Edge has now arrived on Mac and it is one of the best browser for Mac. The great thing about Edge is that it is now using the Chromium that is also used by Google Chrome, which is why it is now called Edge Chromium.
If you have used Google Chrome, you should be familiar with Edge Chromium. Edge's similarity to Chrome is its biggest selling point as it combines improved privacy and features of Chrome (plus the ability to use Chrome-s extensions).
While Chrome doesn't block trackers by default, Edge does. That is why a lot of frustrated Chrome users are switching to the Edge browser. The browser also has built-in Bing search as well as Internet Explorer mode that can be useful for older website pages.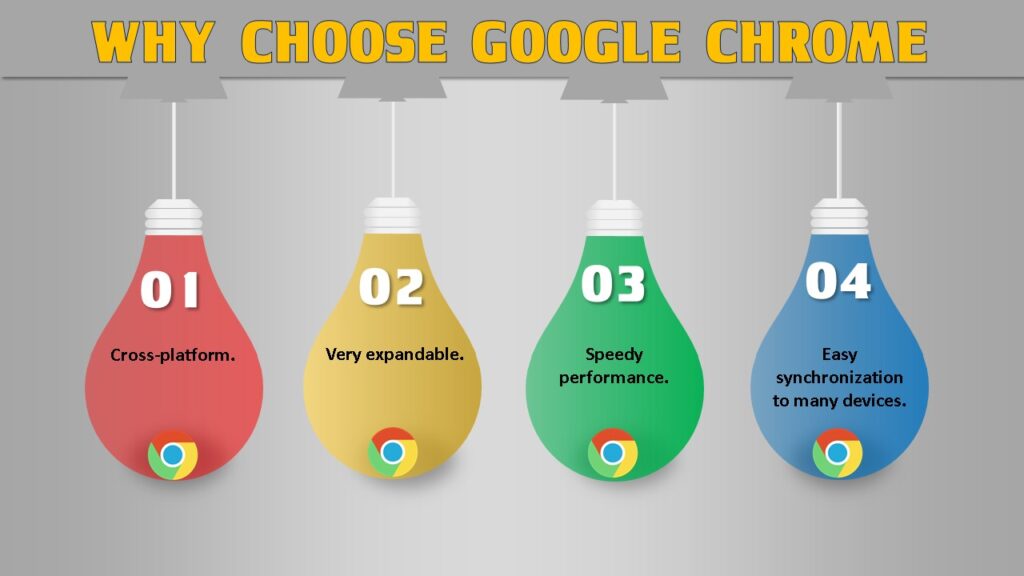 3. Google Chrome
Google Chrome is one of the best browser for Mac and it is the most popular browser in the world. Chrome is a great browser and it is not difficult to fathom its success. With a lot of plugins and excellent extensions available to use with it, you are bound to love it.
Although Chrome uses more of your Ram, it handles multiple tabs very well. Aside from it being RAM hungry, it is fast and renders pages quickly. If you find texts a bit small on your device, you can change your zoom setting on Google Chrome.
As expected, Chrome dovetails effortlessly with Google's online apps – Photos, Calendar, Docs, Drive, etc. – allowing you to launch them from an app tray in the menu bar. You can also make use of extensions to create reminders directly from your browser.
From Grammarly to a discount coupon checker (Honey) and a password manager like Dashlane, you can choose from over 150,000 extensions. You can keep your payment details in Chrome and the password storage is secure.
Google Chrome also uses a high level of security that ensures you don't access websites that contain malware. It also isolates each tab to prevent cross-infection in case you stumble on something nasty.
However, while other browsers are providing means of stopping online tracking, Google is yet to do anything about phasing out third-party cookies and trackers in Chrome – they promise to do something in two years though.
If you care more about your privacy, you can go for Edge Chromium rather than Google Chrome.
4. Mozilla Firefox
Mozilla Firefox is another great browser for Mac. Just recently, the browser received some much-needed polish and spit. You all know that Firefox was once the leading browser, but time has not been kind to it as Chrome has tempted a lot of people away from it.
If you have not tried the latest Firefox, go and download it beca

use it is smart, slick and offers a worthy alternative to its higher-profile competitors.

When it comes to privacy, Firefox is one of the best. In fact, you also have an iPhone browser called Firefox Focus, which is specifically built for that purpose and you also have Firefox Quantum that offers you a range of features that keep you safe online.

The Mozilla Firefox Tracking Protection stops sites from monitoring you around the internet and collecting your data to serve you ads. There is also script and ad blocking that speeds up webpages by up to 44%.

With this browser, you can personalize things. It comes with a lot of themes and extensions. Its menu bar has a number of functions that can be easily accessed by dragging icons onto it. You can also save links to Firefox's Pocket app and read later or send it directly to your phone.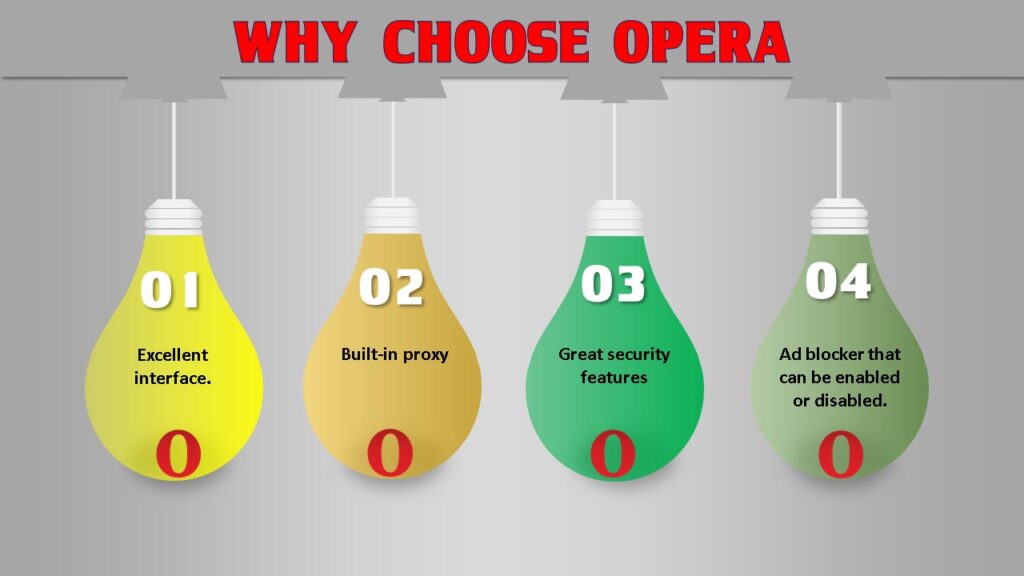 5. Opera
If you are looking for the best browser for Mac, Opera is a great choice. It is a Chromium-based browser with great features and performance. It comes with interesting design choices and handy tools, which makes it a solid modern browser.

On Opera's sidebar, you will find a host of shortcuts including Telegram, Facebook Messenger and WhatsApp, all of which you can log into and use while you browse the web. If you don't want to be checking your phone every time, the sidebar apps make sense.

Opera also has My Flow, which sends webpages directly to your iPhone. You also get a news section that collates the latest stories from your favorite outlets and a speed dial.

With Opera, you also get a VPN with unlimited bandwidth and an ad blocker that provides you the much-needed privacy. Extensions are also available aplenty. This browser is just crisp and easy to customize.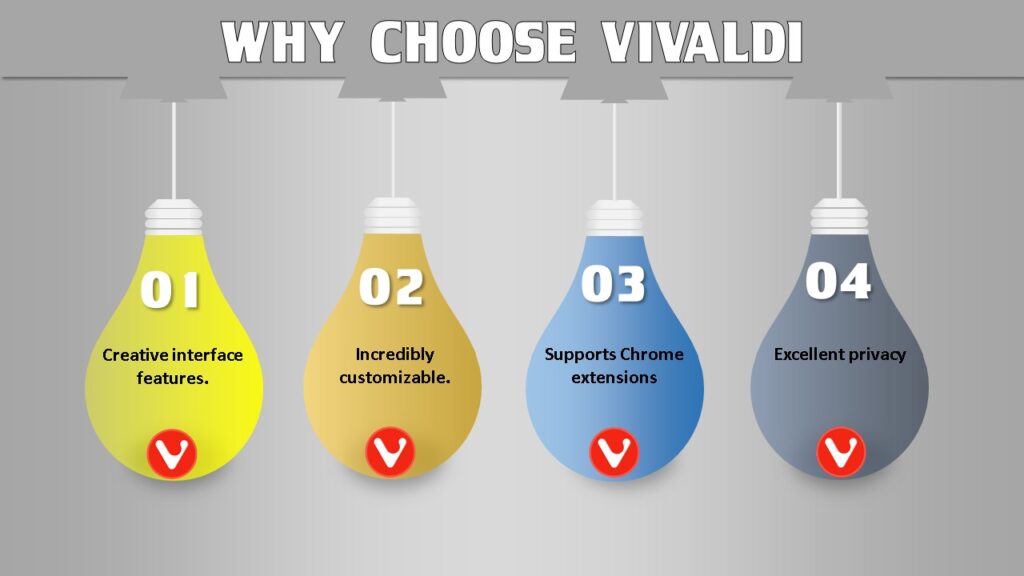 6. Vivaldi
You might not have heard about Vivaldi, but it is among the best browser for Mac. Vivaldi focuses on privacy and customization, so you can take control of your browsing experience. Vivaldi is similar to Google Chrome because it uses the Chromium engine.

With a built-in Adobe Flash plugin and the ability to use Chrome's plugins, this browser is great. Once you set up your password on Mac, you can synchronize your devices (macOS at present) because everything is protected by end-to-end encryption,

Vivaldi blocks abusive ads by default and you have settings that minimize any intrusion to your privacy. Just like Opera, Vivaldi has a sidebar containing options like history, bookmarks, downloads and a few innovative options. You also get a Note you can use to jot down information quickly, which is good if you are researching.

Vivaldi also provides you with web panels that allow you to save web pages as an app. This is best suited for mobile-optimized sites and Twitter. You can also capture screenshots with Vivaldi, adjust the zoom level via a slider turn off videos and images on pages. You can also enable or disable things with a click on a tickbox.

With this browser, you can open multiple tabs at once in a split-screen view and make the tab bar appear in the traditional vertical position at the top of the page or move it along the bottom or the flanks.

There is a so much you can do with Vivaldi.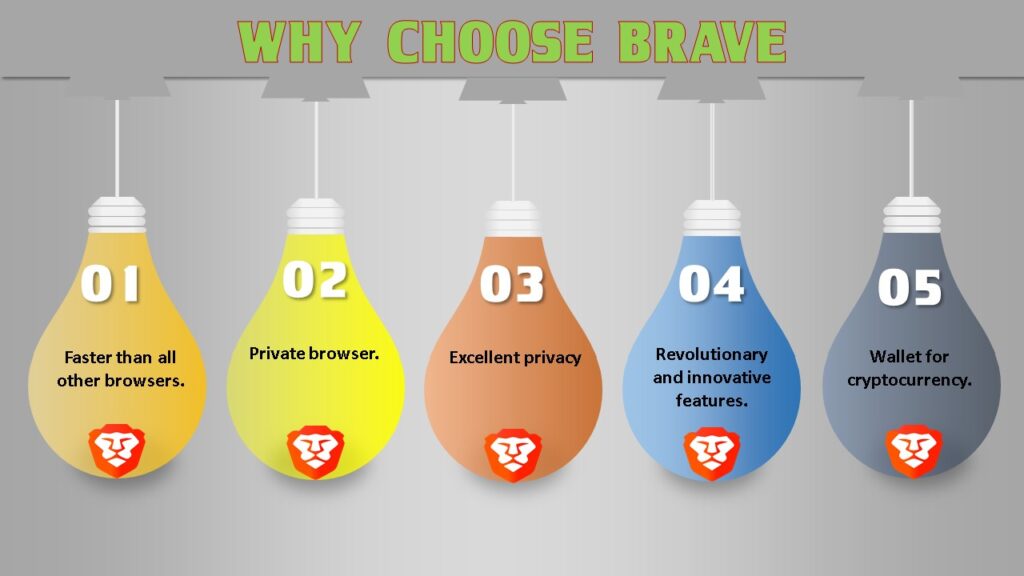 7. Brave
Brave is relatively a newcomer when compared to the browsers listed above as it made its debut in 2016. Since making its debut, it has grown immensely. It focuses on removing ads from sites you visit, making it faster than all other browsers on this list.

Brave takes things further by providing the option to view privacy-respecting ads that will pay them for the honor. It means users can pay tips to sites they enjoy. You will also find a lot of settings to increase its performance. It also has password managers and a bookmark menu.