Shopify Review – Should You Use The Ecommerce Platform?
In this Shopify Review, We look at the famous available online shop builders and provide you with a complete overview of its important pros and cons. Is it the right builder for your business, or should you consider another e-commerce platform?
Nowadays, almost all small business owners want to set up their stores using online building tools, but choosing the right e-commerce software can be really challenging. You are probably here because you have heard about one of the best eCommerce platforms – Shopify – but you are unsure if it is the right option for you.
In this Shopify review, we will discuss everything you need to know about Shopify. So if you want to know whether Shopify is the right tool for you, here is a detailed Shopify Review where you will discover everything you need to know about the tool and make an informed decision.
What is Shopify? (Shopify Review)
Shopify is software that lets you create your own online store. It offers you a wide range of themes that can be customized to meet your brand requirements, and allows you to sell both physical and digital products.
Back in 2006, A young German decided to sell snowboards online, so he created his own eCommerce solution and soon realized other people could use it. Several years later, Shopify has become the number one tool for many. Now, Shopify is the leading eCommerce platform with over 800,000 online stores, with offices around the globe.
Shopify is worth $200 billion and has over 5,000 employees. The key aim behind Shopify is to allow people without design or coding skills build an online store themselves (without the help of a developer). However, those who are familiar with CSS and HTML will be delighted to know that the platform offers access to both.
How Does Shopify Work? (Shopify Reviews)
Shopify runs on its own servers, so you don't have to install software or buy web hosting anywhere. You don't own a copy of Shopify but pay a monthly fee to use it. So, as long as you have access to the internet and a web browser, you can manage your store from anywhere.
With Shopify, you only need to build your online store and manage it – like templates, payment processors, blog and email marketing tools – are provided. In fact, you can customize your store to meet individual requirements through the addition of apps or custom code.
For me, Shopify is the easiest way to launch and manage your online store because it is geared towards supporting store owners in crucial aspects such as opening additional channels (Facebook, eBay or Amazon), providing customer support tools (live chat) or by taking care of the technical problems.
Shopify Pricing
Shopify has 5 plans, with the following cost per month:
Shopify Lite – $9
Basic Shopify – $29
Shopify – $79
Advanced Shopify – $299
Shopify Plus – custom pricing
Note:
If you pay upfront you can avail of a discount – 10 percent if you pay for one year, or 20 percent if you pay for two years.
Additional fees apply to make the most out of Shopify's point-of-sale features, which allow you to sell goods in a physical location.
For everyone, there is a 14-day free trial (and can usually be extended if you need more time to complete a store).
Important Difference Between Shopify Plans
If you subscribe to any Shopify plan of $29+, you will get core e-commerce functionality including choosing a template, uploading a catalogue of products, selling of gift cards, acceptance of credit card payments and access to a wide range of third-party apps.
Not just that, there are some important features you need to watch oft for, and not miss them by choosing the wrong Shopify plan. They include:
Staff accounts – Number varies based on the plan you choose
Reporting – Professional reporting feature is available for only $79+ plans
Inventory locations – This feature allows you to assign inventory to retail stores, pop-ups, warehouses, etc. on any plan, but number of locations you can use varies based on plan.
Third party real time carrier shipping – Only available on the most expensive plan (Advanced Shopify). Other plans allow you to avail real-time carrier shipping, but with only Shopify preferred providers.
Shipping discounts – The more expensive the plan you choose, the more generous this feature is (depending on territory)
Transaction/credit card fees – Gets lower as you climb up the pricing ladder.
Exchange rates – You can set your own exchange rate on 'Shopify' or 'Advanced Shopify' plans
Shopify Plus is the enterprise-grade version of the platform and it offers additional functionalities aimed at big corporations, including:
API support
Guaranteed server uptime
Sales automation tools
extensive options for selling in multiple currencies
advanced security features
dedicated SSL/IP address
'White glove' level of support via dedicated 'Merchant Success Manager.'
Accepting Credit Cards On Shopify
Accepting credit card payments come in two ways on Shopify. The easiest for users in countries where credit card payment is supported is to use Shopify Payment, which is Shopify's built-in payment system. If you use this, you should not worry about transaction fees at all.
But there's still a credit rate you need to consider – in the US, depending on your Shopify plan, you can expect rate between 2.4% and 2.9% on each transaction. In other countries, the rate can be lower.
The second way to accept credit card payments is the third party payment gateway – of which are more than 100 to choose from. If you choose this method, Shopify will also apply transaction fee – around 0.5% and 2% based on your plan.
Note that Shopify Payments is only available for user based in certain countries including:
Belgium
Germany
Australia
Canada
Austria
Denmark
Italy
Ireland
Hong Kong SAR China
Japan
Spain
Singapore
New Zealand
The Netherlands
United States of America (note: no US territories except Puerto Rico)
United Kingdom
Sweden
It means you have to use a separate payment gateway provider if you are not from one of the above countries.
Shopify & Taxes
Shopify doesn't do anything impressive with taxes, but setting it up does not require rocket science and it works perfectly as:
You can display prices including taxes or excluding taxes- whatever works for you
Shopify has an automated tax calculator by zip code – only for US based store
If your plan is Shopify Plus, you can access the Avalara AvaTax software, which provides real-time tax rates for over 12,000 US jurisdictions, and also automates the tax filing process.
Automated registration-based taxes are available for those store based in the US, New Zealand, Australia, Switzerland, Norway, UK, EU, and Canada.
For everyone else, manual tax settings can be added for regions or countries.
Shopify Online Marketing Features
Shopify offers you a bunch of tools you can use to increase your sales and help your business. From Discount codes to Gift cards and email marketing tools, Shopify has go some tools for you. The ecommerce platform does not come with loyalty program but you can implement it by getting an app such as S Loyalty or Smile.io.
Abandoned Cart Recovery
The average abandoned cart rate in the world of online shopping is well above 60%. Meaning, two out of three users will not finish their purchase. That is where the abandoned cart recovery tool comes in. This feature allows you to interact with users that never place order, in an effort to gain them back.
For example, you can set Shopify up to send automated emails with a coupon or discount code to those users that abandoned the cart if you are able to capture their email. But this feature is limited in Shopify since there is no option to set rules to trigger the follow up email. Also, what happens if you couldn't capture their email address? Options such as banners or popups would be nice to have.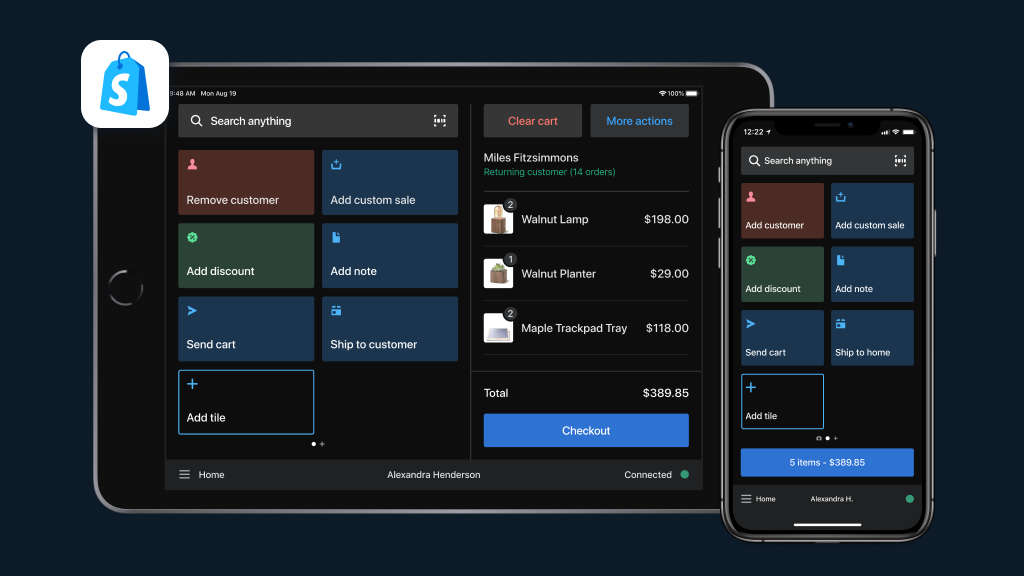 Sell Face-To-Face With Shopify PoS
Shopify store owners can also sell the old way, face-to-face. You can sell offline by integrating Shopify's PoS with your physical sales channel. The good thing is that it will completely integrate with your Shopify backend, so that your reporting, prices, inventory management, etc are automatically synced.
The POS can also be integrated with extensions such as full-screen apps and product recommendation, to increase cross-selling opportunities and enhance the customer purchasing experience. In fact you can start small by using Shopify POS app on your tablet or smartphone and accepting payments.
With Shopify POS Lite, you don't need to pay because it is free. You can use your iOS or Android device to set up the POS.
How Good Are Shopify Themes?
Shopify offers you 9 free themes (or eCommerce templates) you can use – and each of them comes in 2 or 3 different variants, providing you a reasonable number of template options to choose from. That number of free themes is small compare to what Wix and Squarespace offer.
However, the bundled themes are fully responsive and attractive, meaning they'll display beautifully across all devices. If you don't like the free themes, you can use a premium or paid-for theme, which are 64 in numbers and comes in a few variants. The price for the premium themes ranges from $100 to $180 and are also responsive.
When you are in the theme store, you can browse both free and paid themes using a wide range of filters. For instance, you can view themes by:
layout style
industry
visual features (slideshows, parallax scrolling, video, etc)
home page type
and more
It means it should be easy for you to find a perfect template for your store without difficulty. The themes are all professional in appearance, contemporary in nature and easy on the eye.
Support For Each Template (Shopify Review)
One thing you need to consider when selecting a template is whether it is officially supported by Shopify. While all free templates are supported, premium template may mean that you will have to contact the developer who designed it for help when you need one, especially when installing or customizing it.
While Shopify themes are excellent, there is a room for you to create something distinctive by building your own theme. It is easy to access the theme code, and you also have a lot of support materials to help you develop your own theme.
Once you choose a Shopify plan and your template, you can start building your store and selling.
Interface And Ease-of-Use (Shopify Review)
Shopify has a clean and intuitive interface, so it is easy to use. It has a menu on the left which allows you to access features or content. You can customize or edit stuff on the right.
The interface allows you to set up and manage a variety of sales channels which include;
Your Online Store – Your main website
Facebook – A tab on your Facebook page where users can browse and purchase your products
Buy Button – Lets you embed ecommerce functionality via 'buy button' on any website or blog
Messenger – You can sell to customers directly in Messenger conversations with them
Instagram – Lets you make your Instagram posts shoppable
Amazon – Lets you manage your Amazon listings and Shopify products in one place.
The list above covers the sales channels you can use 'out of the box.' Others include the likes of Ebay, etc, which are available as third-party apps.
Content Layout
One aspect of this platform's interface is a bit old-fashioned. Its content editor does not allow you a drag-and-drop approach to lay out your images and text. The editor is called What You See is What You Get, which may not give you the kind of flexibility that the other website builders give you.
Product Images
If you upload images to Shopify with different aspect ratios, Shopify will not automatically crop it to a uniform ratio for you. This can cause your product catalogues to consist series of different-shaped images, which can impact your store design negatively.
The best way to get around this is to use a photo-editing program to keep the aspect ratios of your images the same – should be done before uploading your product images. If you are a coder, you can add a bit of code to your template to force image to display a certain aspect ratio.
Working With Product Variants And Options In Shopify
Shopify lets you create up to 100 different variants of a single product. But these variants can only include 3 product options. For instance, if you are selling shirts, you could let users choose from up to 100 different variants of a particular shirt, each in 3 different options (e.g. size, color and style).
Thankfully, there are apps you can use to remove the limits, but you will need to pay for the apps. Adding line item property code to your store is another option for you to capture product options, but you will need to be able to edit code to use it.
Using Shopify Product Categories and Collections
Shopify handles product categories in a superb way. You can manually add products to a collection using automated collections, which is good for users with large product ranges. It means setting up rules based on tags, product titles, etc. to automatically categorize your products so they can end up in the correct collection.
This can save a lot of hours of work or even days spent manipulating things, especially if you have a huge number of products in your online store.
Shipping Products (Shopify Review)
When it comes to shipping, Shopify is flexible, allowing you to set:
Price-based rates
Flat rates
Free shipping rates
Weight-based rates
Real-time calculated shipping rates
You can set up shipping rules easily based on weight or price and you can create 'zones' to cover groups of countries.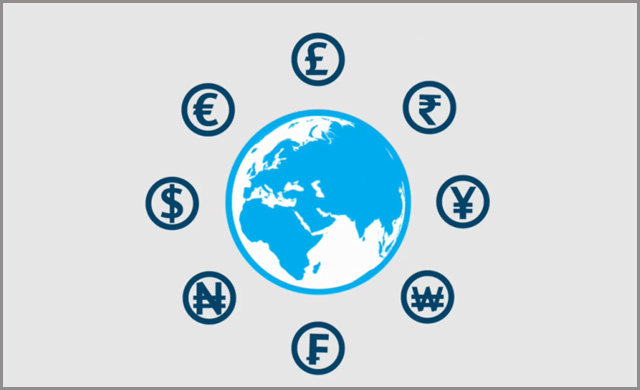 Accepting Multiple Currencies in Shopify
Displaying your products' prices in local currencies can improve your sales. Thankfully, Shopify allows you to do this so long as you're using its built-in payment gateway – Shopify Payments.
However, unless you are on a Shopify Plus plan (lets you set currency exchange rates manually), or using a third-party app, your users will have to manually use a currency selector to choose their preferred currency. You can install a free 'geolocation' app to detect a user's location and display a currency recommendation, but it is not a fully automatic currency conversion.
Unfortunately, multiple-currency payment doesn't work with Shopify 'Buy Buttons.' Given the limitations with Shopify multi-currency, many merchants will find a third-party app better when it comes to handling multicurrency payments. Based on research, Bold Multi-Currency is the best app to get the job done.
Custom Fields And File Uploads
Some merchant will ask their customers to provide some text at a point of purchase (for instance, jewellers might require inscription copy – some merchants might like to give their customers the option to add a dedication to a product, etc.).
Shopify provides you a chance to capture such data, but it is a fiddly process – you need to create a 'line item property' by manually adding some HTML code to your template. The other alternative is to pay for an app to do the job for you.
It is a similar story when it comes to file uploads. If you need to offer your customers an option to upload a file (for instance, an image to be used on a mug or t-shirt), you will need to get coding or pay for a relevant app. These features are easily available for selection in BigCommerce, Which Shopify should also make available for selection instead of creating codes to make it work.
Shopify SEO (Shopify Review)
SEO ranking problems are related to poor optimization (e.g. poor content). So it is not Shopify issue if your SEO is not good. However, Shopify has a few shortcoming you need to be aware of:
Shopify auto-generates the Robot.txt file, which you can not customize.
Shopify URL is not 100% customizable. for instance, product pages will always include '/products/' in their URL and you can't change it
Shopify does not make it easy for users to create sub-categories, which can be an SEO pain for some users
Though you can create non-ecommerce content easily, it can be a little limited (for example it is not possible to add maps or widgets).
Still, Shopify's SEO is good and intuitive. For instance, customizing most of your SEO parameters is simple (e.g. descriptions, title tags, image alt text, etc)
The redirect system is also excellent. When you change a URL, an optional redirect from the old URL to new one will be created to avoid 404 errors.
Blog And Content Generation (Shopify Review)
This is a good part of Shopify – it comes with a blog with lots of blogging features you will ever need. But it can feel limited, especially when you compare it with ecommerce platforms such as WordPress and Weebly. You will like the following about the platform;
Tags are easy to set
It is fully integrated with your store site
SEO parameters are customizable
You can have more than one author
You might not like the following about this ecommerce platform:
The editor feels a little old and does not come with many elements such as galleries
It doesn't have categories, so you are forced to use tags
Blog layouts are not as flexible as the could be
No related post feature
Tricky to add commenting systems
Not possible to embed products in blog posts
The good thing is that some of the missing features can be added by installing an app from the Shopify App Store.
Analytics and Reporting (Shopify Review)
Depending on the plan you subscribe, Shopify reports can be OK, good or amazing.
The Basic Shopify plan reports are limited to:
Real time reports
An overview of a few key metrics (e.g. orders, user sessions, sales, etc.)
Acquisition report – information about how you got your visitors
Finance reports (e.g. payments, sales, taxes, etc)
Analytic by marketing campaign linked to a UTM campaign such as a newsletter
Some behavior reports such as check out rates, conversion rates, etc.
The Shopify plan offers a few nice perks:
Sales report – connects customer metrics with sales metrics
Profit reports – including profit by product, POS location, and variant, as well as the effects of refunds and discounts
Retail sales report – for POS sales
Customer report – to find out customers by country or returning customers, etc.
If you subscribe to Advanced Shopify plan or Shopify Plus, you will be able to create custom reports. You can even connect Google Analytics and ditch Shopify Reports data, but not all Shopify reports data can be found in Google Analytics.
You can also use other reporting apps that are available on Shopify App Store.
Security And Backups
Being hacked is not cool because it can put your business in a serious mess. Unlike WordPress and similar CMSs, Shopify takes security and updates serious in the background, which is great. The platform's system runs on Level 1 PCI compliant servers which is mandatory for accepting credit card payments. Each Shopify store also has SSL encryption (at 256-bit) to keep your visitors' data safe.
Shopify do have backup system and can restore your online shop in desperate times. But Shopify advise you to keep regular backup of your website by exporting a series of CSV files.
You can add a more advanced backup solution from Shopify App Store (e.g. Rewind) – Rewind is a lifesaver in case you delete content by mistake.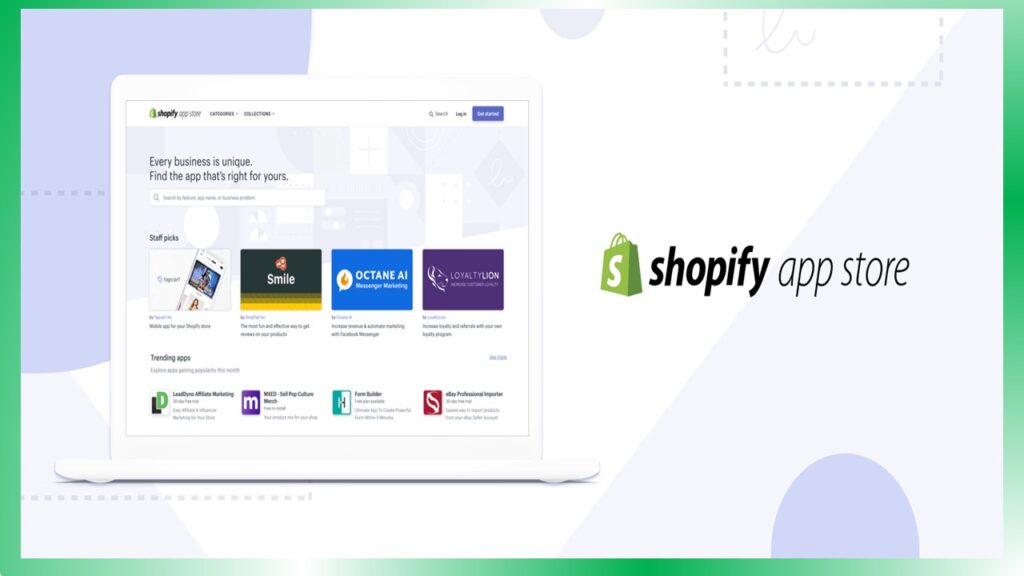 Shopify App Store
Aside fall Shopify functionalities, there is also an app store which a store owner can visit to get both free and paid apps to add new features. There are more than 4,000 apps in the app store – more than other ecommerce platforms. The apps add specific functionality to your store.
Dropshipping With Shopify (Shopify Review)
Potential users will be wondering how Shopify facilitates Dropshipping. Dropshipping allows you to take an order, send it to a supplier, and they deliver the goods to your customer. It means you don't have to store any products as your store is in effect a middle man.
Shopify provides a very large range of dropshipping apps which allow you to source and sell a variety o supplier's goods online without hassle. However, there should be ethical rating or something similar so that stores interested in dropshipping can select trusted suppliers.
Selling Digital Goods and Experts (Shopify Review)
If you are planning to sell digital goods with Shopify, it is absolutely possible but you will need to install a separate app called Digital Downloads App. The app is free and easy to use. You can configure it to work automatically, so that a download link is given to the customer immediately after checkout, and a link is emailed to them when the order is fulfilled.
However, there is a limit on the product file size – you can sell digital goods up to 5GB in size. That is generous considering that Squarespace offers only 300MB and BigCommerce 512MB.
If you think the space is not enough for you, you can use third party apps which host your files, or use file sharing services such as Dropbox to deliver them.
Managing Shopify Store On A Mobile Device
Shopify offers two main apps which can be used to manage your store on the go. Shopify and Shopify Point of Sale – both available on both Android and iOS. The apps have been well received by users as the Shopify app is rated 4+ out of 5 while Shopify POS app is rated 4.3 out of 5.
With the two apps, you can fulfil orders, ass/edit products, communicate with your team members and view reports.
Shopify Support And Experts
Shopify support team is available 24-hour via phone, email and live chat. One of their support personnel will take care of your questions. Shopify support is great and that is one of the advantages it has over other platforms.
Shopify Pros And Cons (Shopify Review)
Pros
It is easy to use.
The templates are attractive and fully responsive (mobile-friendly).
Abandoned cart saving functionality is available on all plans, even the cheapest $9 'Lite' plan.
It's a great option for anyone interested in dropshipping.
US, Canadian and EU tax rates are automatically calculated and applied.
Multi-currency selling is possible, although you'll probably need to rely on an app to implement this properly.
You can use any Shopify plan to create versions of your site in different languages.
Depending on your country, you can avail of quite generous shipping discounts if you use the built-in 'Shopify Shipping' service to deliver your products.
The Lite Plan's 'Buy Button' allows you to use Shopify to sell products easily on other websites.
It comes with a built-in email marketing tool that lets you host a list of up to 2,500 subscribers for free.
The point-of-sale options are comprehensive.
It handles the creation and application of product categories really well.
You can extend functionality easily thanks to a huge range of third-party apps (although note that you will have to pay to use many of them).
A built-in blog is provided.
You can create AMP versions of product pages (albeit with the help / additional cost of a third-party app).
Both iOS and Android apps are provided to enable you to manage your store on the go.
There are no transaction fees if you are happy to use the built-in payment processing system, Shopify Payments.
Cons
Whilst you can create 100 variants of a product, these can only involve up to 3 product options.
Key functionality which you might expect to be provided out of the box often requires the installation of an app.
Adding custom fields such as text boxes or file upload options, whilst doable, is unnecessarily complicated (or involves purchasing an app).
Professional reporting functionality is only provided on more expensive plans.
The built-in payment processor, Shopify Payments, only allows you to sell from certain countries.
You can't avoid transaction fees if you use a third-party payment gateway.
Product images have to be uploaded with the same aspect ratio to display properly.
The abandoned cart saver only allows you to send one automated follow-up email.
When using a dropshipping app, it's hard to be confident that the goods you're selling are ethically produced.
Getting your site to be GDPR compliant where cookies are concerned will involve the use of a third-party cookie banner app.
Although workarounds exist to make Shopify and Mailchimp work together, there is no longer an official Shopify-Mailchimp integration available.
If you're not using 'Shopify Shipping' to provide real-time carrier quotes to your customers or live in a country where it's not available, this functionality can work out quite expensive (you'll need to be on a $299+ plan to avail of real-time carrier quotes from other suppliers).
The email marketing functionality, whilst nice to have, is currently pretty basic.
How To Set Up Shopify Store? (Shopify Review)
If you are looking for how to set up Shopify store without any hassle, watch this video on how to set up Shopify store.
Final Thought (Shopify Review)
This Shopify review has shown that Shopify is one of the best hosted solutions for anyone who wants to create an online store. It is also the best when it comes to dropshipping and selling offline. It is easy to use and competitively priced. The abandoned cart saver functionality is also a life saver for stores.
The platform also integrates well with huge range of apps and its templates are attractive. If you are looking for an all-in-one eCommerce solution for online store, and looking to grow and add products, Shopify is a great fit for you.