The Best Anime App For Firestick
Anime has been here for over a decade and its popularity is growing every day.  Now, both kids and adults watch anime. However, many people have been looking for the best anime app for Firestick.
For those who don't know, anime is a type of Japanese film and TV animation created for both adults and children. Anime dates back to the early 1900s but became popular in the US around the 1960s. Today, series of Dragon Ball Z, Death Note, Cowboy Bebop, Gundam and Speed Racer are popular around the world, even among those that are not anime fans.
Amazon Fire TV Stick is a streaming device that has Alexa built in. The device lets users stream their favorite shows on platforms like Prime Video, IMBD TV, Pluto, Netflix, YouTube, Apple TV, Disney+, HBO and more.
If you own a Fire Stick, you can grab some cool apps that are the best anime app for Firestick to watch anime on your TV. Whether you are looking for an app straight from the App Store or you are willing to dive into the world of sideloaded apps, we've got you covered in this article. Let us get straight to the list of the best anime app for Firestick.
READ ALSO: The Best Animation Software Free For Beginners And Professionals
The Best Anime App For Firestick
Here is the list of the best anime app for Firestick on the Amazon Appstore:
Viewster
Crunchyroll
VRN
Funimation
Crackle
Masterani Redux
FireAnime
1. Viewster
Viewster is an app that provides you with free television and movies online, with also lots of anime on their library. You can access it for free. It offers both anime and non-anime content, but with ads. If you don't mind ads, this app is perfect for you.
However, if you are looking to get the latest anime, this app may not be the best option for you because it only has a small library of anime shows.
2. Crunchyroll
If you love watching anime, you might like to check on fan sites online or read about nerd culture, and you are likely to have heard about Crunchyroll. Crunchyroll is one of the best anime app for Firestick that helped popularized anime online around the mid-2000s. The app has grown from a small startup to the premiere place to watch anime online or on your TV at home.
With more than 900 anime to choose from, along with lots of simulcasts with Japan, this is the premiere home to catch the latest and most amazing comedy, action movies and drama. The good thing about this platform is that some of its content is free, but to unlock this platform, you need a premium subscription via Crunchyroll.
The premium sub lets you access the entire content available in the library through Crunchyroll. With a $6.95/month sub, this platform is cheaper than Hulu and Netflix while also providing you exactly what you want.
The only issue with the app is that it can be buggy, but the Fire OS version is one of the most stable versions of the app – more usable than what is offered through the PS4. However, you can't compare the stability of this app to that of Netflix.
3. VRV
VRV is the sister company to Crunchyroll, alongside other channels such as Rooster Teeth, Fullscreen and Machinima, and it functions more like a cable conglomerate rather than an independent streaming app. Almost all of the anime on Crunchyroll is available on VRV, including the same simulcasts, up-to-date streaming anime and more.
If you are a subscriber of Crunchyroll, you might love to check out and pick VRV as your premium service for Fire Stick. As a VRV subscriber, you will have access to all Crunchyroll standard stuff, and original shows such as RWBY and gen: LOCK, which any anime lover is sure to love.
For only $3/month than Crunchyroll, you will add a ton of extra content to your streaming platform. Though VRV is also buggy just like Crunchyroll, its expansive library is not easy to ignore.
READ ALSO: Application Software With Examples – All The Details
4. Funimation
Just like Crunchyroll, Funimation was a part of VRV's lineup until 2018, when it gained independence. Now, the app provides its own streaming option, which gives users the entire library content separated from Crunchyroll and VRV.
With Funimation, you can watch some of the biggest and most popular animations such as Cowboy Bebop, My Hero Academia, Attack on Titan, One Piece, Dragon Ball Z, Sword Art Online and much more. Funimation subscription starts at $5.99/month.
While its library was pulled from both VRV and Crunchyroll, it is still worth consideration due to its sheer size.
5. Crackle
Crackle is Sony's free streaming app that is largely based around providing you movies and television shows from Sony Pictures' big library of content. You also have access to a full library of animation, including content such as Afro Samurai, Assassination Classroom, Samurai Champloo and much more.
Unfortunately, since it is free, you have to deal with ads watching. Crackle, like other streaming services, update their library every now and then, so just because certain content is there now does not mean it will be there forever. If you see a movie worth streaming, jump on it immediately as it may be gone before you open the app next time.
Unofficial Apps (Best Anime App For Firestick)
Official apps for streaming anime on Fire Stick are great, but there are also a few unofficial apps that are great too. Whether you are a Kodi user or looking for a standalone app to stream free anime from the web, these are the best unofficial apps for the Fire Stick.
1. Masterani Redux
Masterani Redux is one of the greatest options when it comes to the best anime app for Firestick. If you are one of those that use Kodi or Roku on your Fire Stick, you might want to check this app out. This app works by skimming the actual anime streaming website to get links to content. It means that this app always gets access to the latest and newest animes faster than any other apps.
2. FireAnime
FireAnime is not Available on Amazon Appstore but it was designed for Fire OS and Android TV, making it perfect for streaming anime online. With its intuitive interface, it is easy to use and its library is updated regularly with new content.
Note: If you love to try Masterani Redux and FireAnime, you might want to consider using a VPN with them if you don't want to risk your privacy by streaming pirated content. We recommend the use of a VPN with these two apps just to protect you.
READ ALSO: 10 Best Streaming Software For Low End PC
How To Install Fire Anime On Firestick?
Before you begin streaming anime or installing FireAnime or Masterani Redux, you might want to know how to set things up things on FireStick.
Here are the steps you need to follow:
Step 1: Go to "Settings"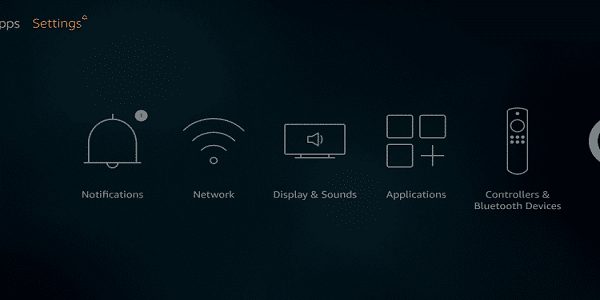 Step 2: Next you will have to click on "My Fire TV"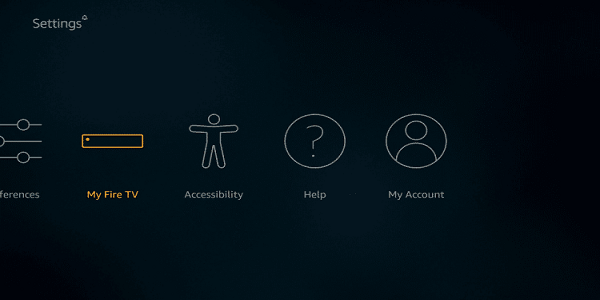 Step 3: Select the "Developer option"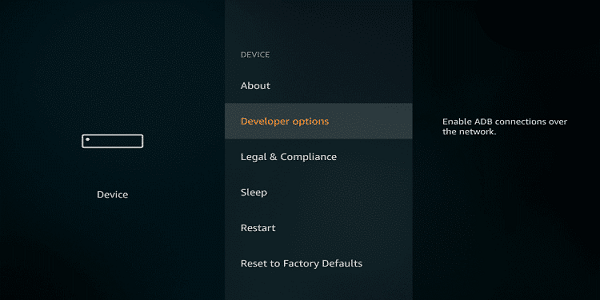 Step 4: Now Click on  "Apps from unknown sources"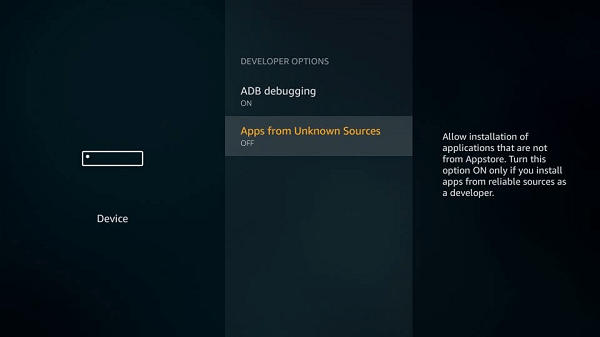 Step 5: Next you will choose "Turn ON"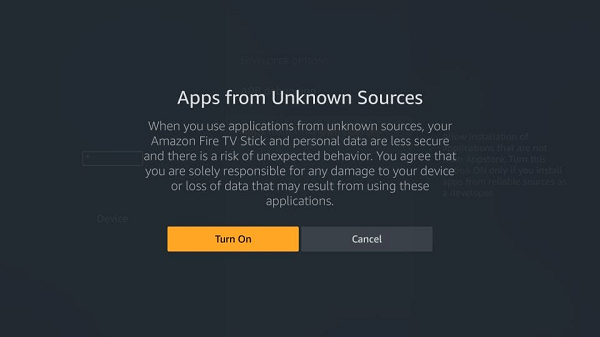 Step 6: Return to the main menu, navigate to the search option and typeDownloader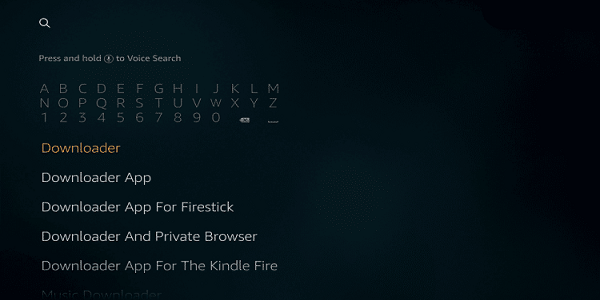 Step 7: Select the Downloader app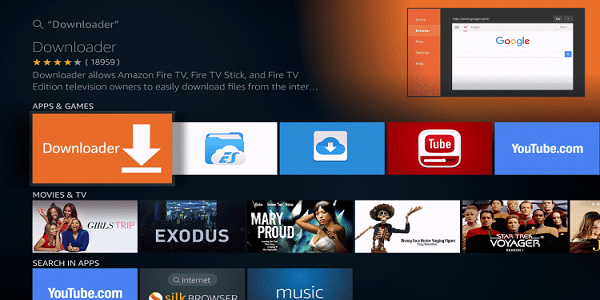 Step 8: Choose the Download or Get option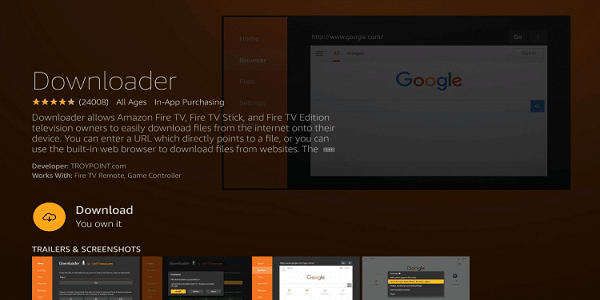 Step 9: Click Open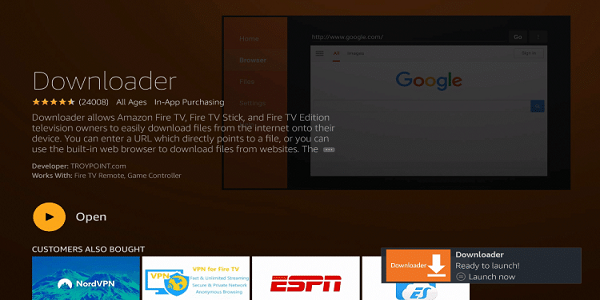 Step 10: Choose the button "Allow"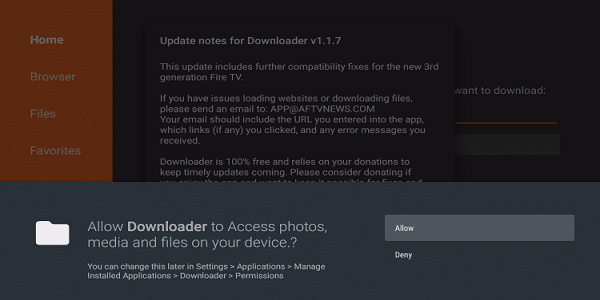 Step 11: Select OK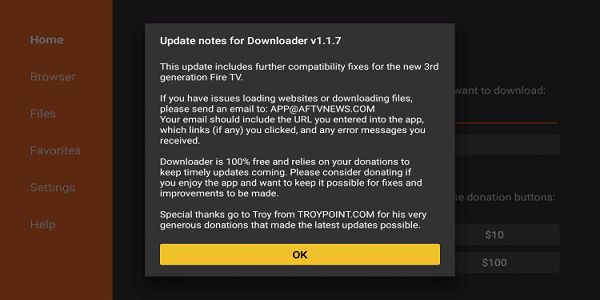 Step 12: Type the URL bit.ly/anime-fire and click GO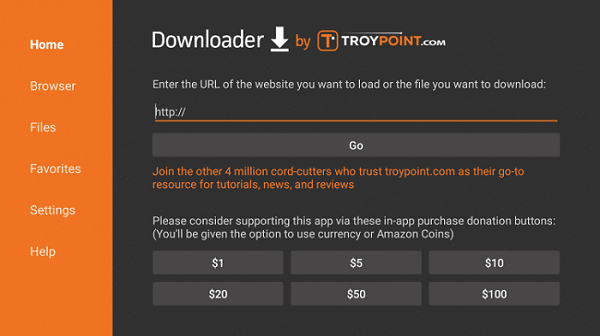 Step 13: Scroll down and click on Download. Wait for the download to get finished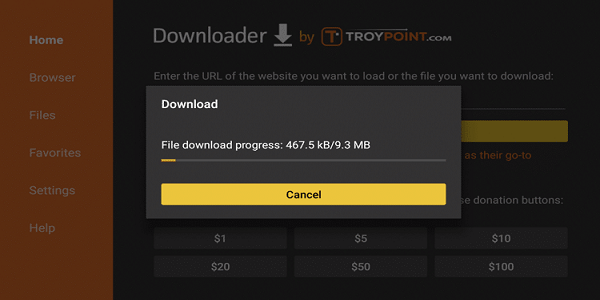 Step 14: Press Install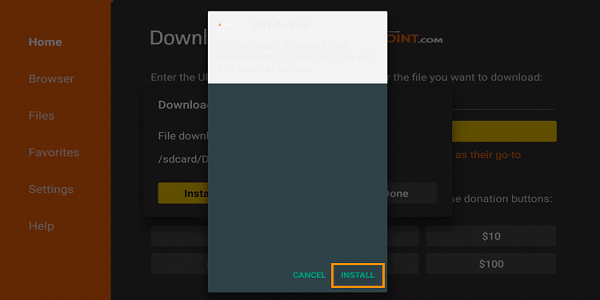 Step 15: Once the installation finishes, press Done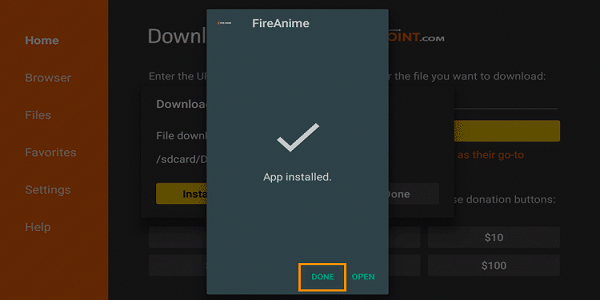 Step 16: Now click on the prompt "Delete"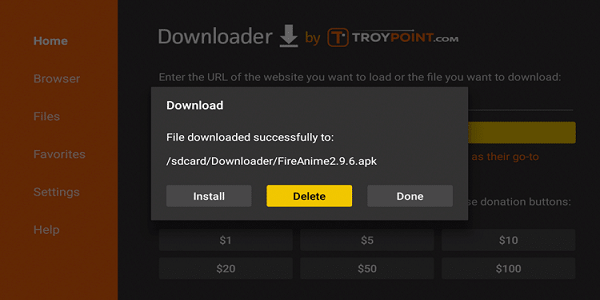 Step 17: Delete it again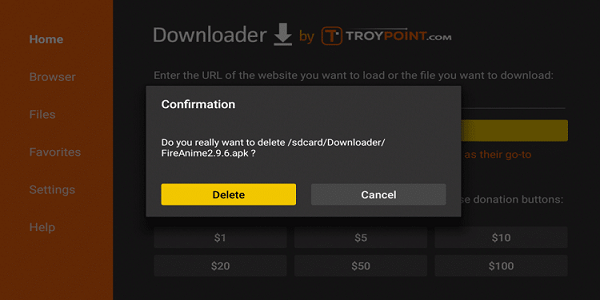 Step 18: Go back to the Home Screen and search for Anime Fire
Step 19: Launch the Fire Anime app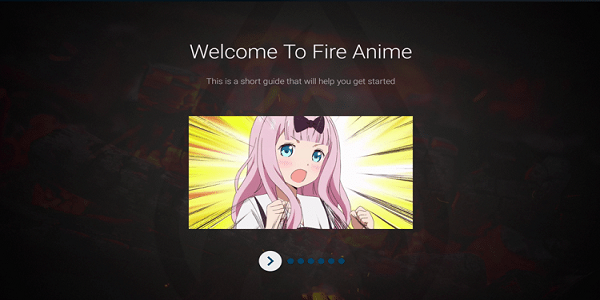 Step 20: After you have read the guide click on the "Get started" button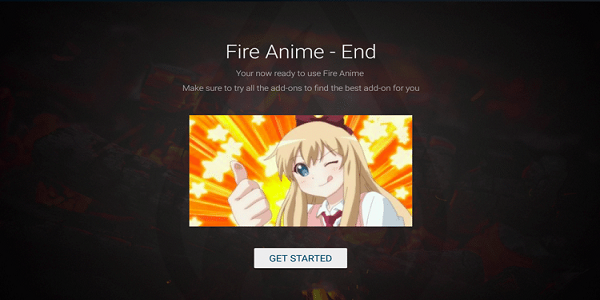 Step 21: Return to the Home screen and there you will find many servers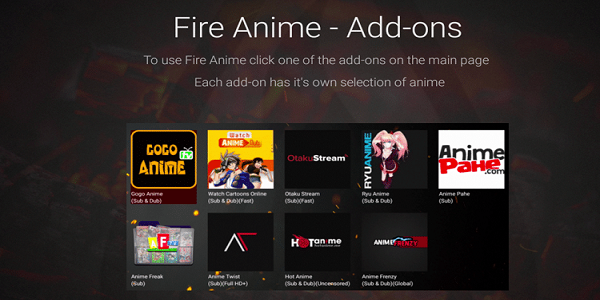 How to Use Fire Anime on FireStick
1. Select the application setting according to your preference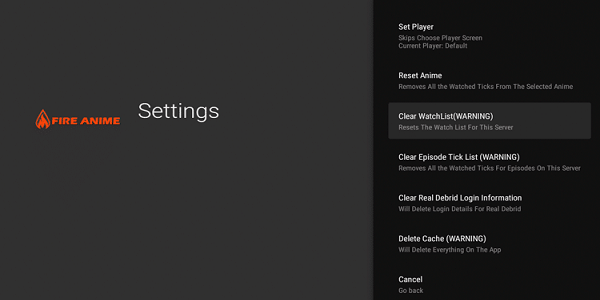 2. You can now watch the trailer of Anime series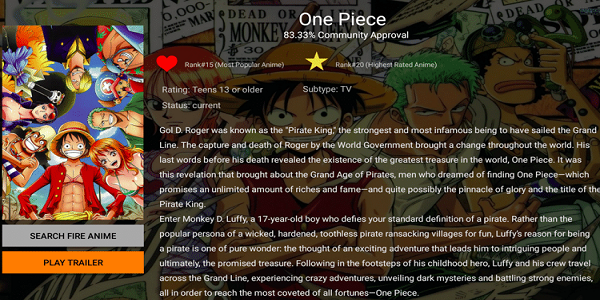 3. You can also select Add ON's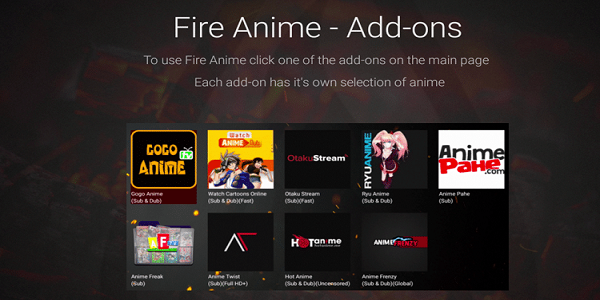 4. There is No log Policy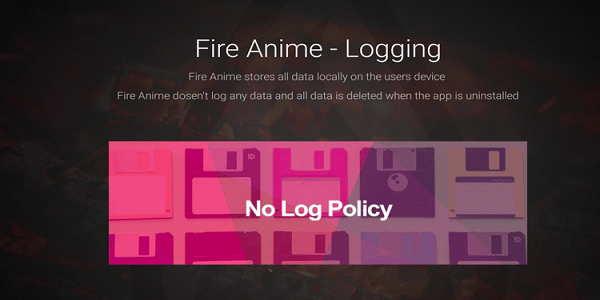 5. You can use Real Debrid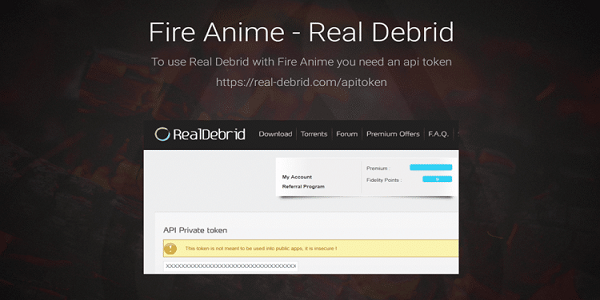 6. If you balance the load then you can have faster streaming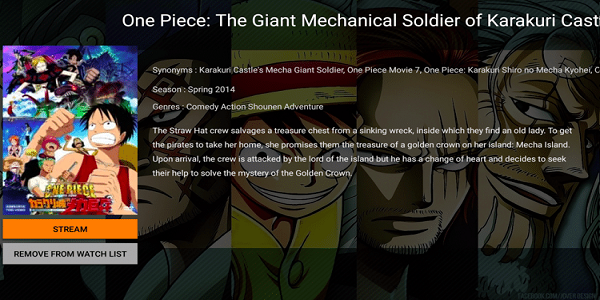 7. The search bar will take you to various options such as episodes, genres. Seasons, release date, type, and more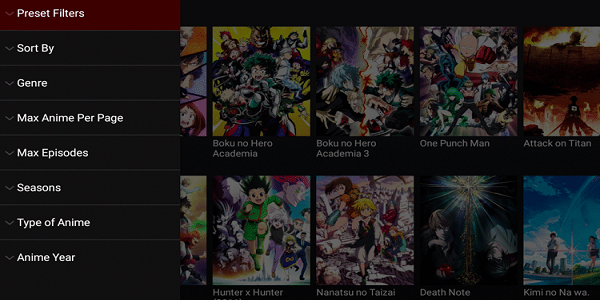 FAQ (Frequently Asked Questions)
How Do I Get Free Anime On FireStick?
If you are looking to stream a completely free anime that is up-to-date on fireStick, your best bet is to install the FireAnime app. It has a lot of anime genre that is perfect for all ages.
What Is The Best Anime App For FireStick?
Fire Anime seems to be the best because it is always up to date. The only issue with it is that you need to use VPN to avoid being caught for watching pirated content. This app is completely free and it is also ads-free. Also, the streaming experience on it is very good.
Verdict On The Best Anime App For FireStick
If you are looking for the best anime app for FireStick, there you have the list. Note that the last two apps, Masterani Redux and FireAnime are best used with VPN. If you want to go for a paid app, go for Crunchyroll but if you want something completely free, go with FireAnime (remember to use VPN).