Whats The Best VPN – Free & Paid
I get asked almost every time, whats the best VPN. In this guide, I will be sharing with you whats the best VPN and why they are the best.
These days, all it takes is one Facebook post to ruin your life. That is if it can't be sold to advertisers or fall into the hands of hackers. Hello, privacy.
A virtual private network (VPN) is not only a great way to keep tabs on what you're spending—it's also an excellent way to protect what you're spending.
VPNs secure your browsing activity and data with encryption. And, since most services offer free trials (with money-back guarantees), now is as good a time as any to boost your online security—all without paying for one more cup of coffee.
unfortunately, there are hundreds of VPNs out there and new ones spring up all the time. That means it can be hard to know which one is good and worth your money.
We've rounded up the best and most popular VPNs to help you decide which one is right for you, based on their security offerings and cost.
What Is A VPN?
A VPN, or virtual private network, is software that lets you create a private connection over a less private network.
When you use the internet normally, you are sending information about your computer to various servers that can see your activity.
Using a VPN creates an encrypted tunnel between your computer and the VPN server, so your information cannot be seen by other servers.
VPNs can be used to mask and anonymize all internet traffic and activity and to access content only available in certain geographic regions.
You use a program to download videos from the web, but want to hide your identity from the website you're downloading from. You can install a Virtual Private Network, or VPN, just like you would any other app or program on your smartphone or computer. This setup method will allow you to connect to a VPN server and hide your true IP address.
RELATED: Norton 360 Reviews – Norton 360 Deluxe Review & Norton 360 Premium Review?
As soon as you activate your VPN, any website that tries to track or sell your data will no longer be able to see your real IP address. Instead, they'll see the IP address of the VPN server you're using.
VPNs have been around for a long time. They used to be tricky to set up and slow, but today you can get connected in just a few minutes from your smartphone or computer, and be safer and more secure while you surf the web.
Do I need a VPN?
Think of a VPN as a tunnel between your device and the internet, with the added bonus of extra privacy for what you do online. A VPN can protect you against malware that tracks your online movements; government censorship that blocks access to websites; and other entities that may be watching your traffic.
If you're concerned about privacy, use a VPN. The main reason we recommend using a VPN is to protect your privacy by masking your IP address and location.
The answer to whether you need a VPN depends on what you hope to achieve and your current setup. If your goal is to protect yourself from potential threats, such as hackers or snoops or you want your content to be encrypted as it travels the internet (so others can't read it), then a VPN will provide this functionality.

Whats The Best VPN Right Now?
We know that choosing a VPN can be overwhelming. There are hundreds upon hundreds to choose from, and nearly as many different factors to consider before making a purchasing decision.
How much bandwidth does it offer? What kind of encryption does it use? Is this company known for its excellent customer service, or do I need to be prepared to troubleshoot any issues myself?
We're here to help you decide on whats the best VPN service. We've spent over 130 hours reviewing dozens of options. We did all the research and testing so you don't have to.
In this article, we'll walk you through what's available, explain our methodology, and tell you what we think about each service.
This is an evolving list that will constantly be updated. So expect this guide to change throughout the year.
RELATED: Iolo System Mechanic Review – Is Iolo System Mechanic Free?

1. ExpressVPN (Whats The Best VPN?)
If you are searching for whats the best VPN, ExpressVPN is outrightly the best VPN for privacy, speed and unblocking. In the VPN world, ExpressVPN has a great track record, having experienced a server seizure by authorities which proved its zero-log policy is true.
You will also love the quality of this VPN's setup guides and in-depth information in its FAQ.
This provider offers a useful kill-switch feature that prevents leakage of network data even if the VPN connection fails.  ExpressVPN also supports the Bitcoin payment method to add an additional layer of privacy during checkout.
ExpressVPN has been in business since 2009 and has a substantial fast VPN servers network across 94 countries. Its best plan costs less than $7/month for an annual package and comes with three months free.
Specifications
Over 3,000 servers
up to 580Mbps speed
Supports a maximum of 5 devices
VPN locations are 160 in 94 countries
30,000 IP addresses
Country/jurisdiction: British Virgin Island
24/7 live chat customer service
30-day money-back guarantee
Available on Windows, Mac, Linux, iOS and Android
Streaming sites unblocked include YouTube, Netflix, Hulu, Amazon, etc
Why Buy ExpressVPN?
Easy to run on almost any platform
Top marks across the board
Among the fastest VPNs
Wide device support
30-day free trial
Superb 24/7 support service
Strong on unblocking and encryption
Speedy VPN servers in over 90 countries
Reason Not To Buy
Above-average prices
Fewer simultaneous connections than some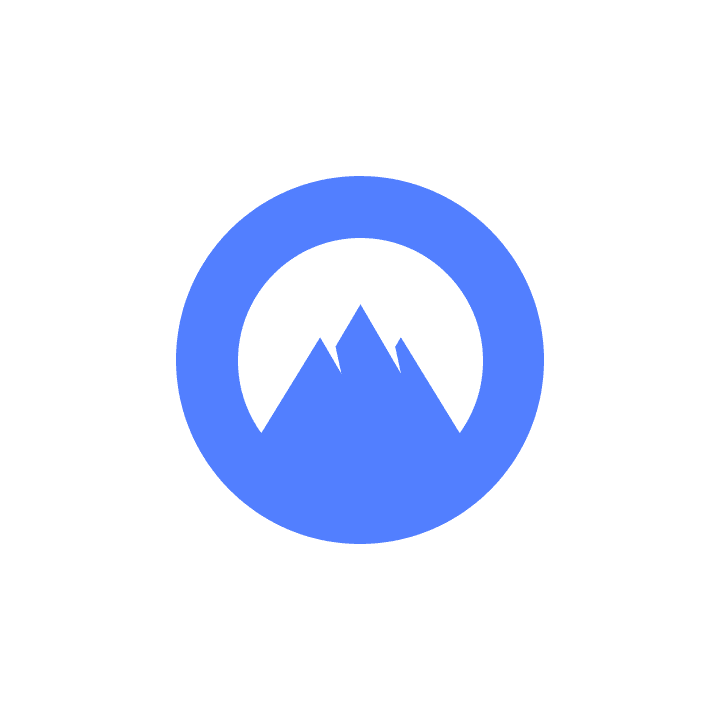 2. NordVPN (Whats The Best VPN?)
If you are after the best VFPN for reliability and security, try NordVPN. When it comes to the best VPN, NordVPN is one of the most popular brands.
It provides its customers a generous simultaneous connection count, with six simultaneous connections throughout its network – other providers offer 5 or fewer.
also, NordVPN provides you with a dedicated IP option, if you are looking for a different level of VPN connection. This provider offers a kill-switch feature and can also VPN into Tor.
NordVPN offers AES-256 as standard and you can also turn on its Double VPN system to encrypt all your internet traffic not once, but twice.
Like ExpressVPN, NordVPN offers DNS leak protection, proxy extensions for Firefox and Chrome browsers. It also offers payment options that include PayPal, Bitcoin and credit cards.
On price, a two-year VPN subscription plan costs $3.30/month (billed at once at $99/ two years). One-year plan costs $4.92/month and is billed at $59 a year. The monthly plan comes at $11.95 a month.
Specifications
Over 5,100 servers
Over 80 server locations in 59 countries
Supports 6 maximum devices
30-day moneyback guarantee
24/7 live chat
Panama is the country/jurisdiction
Works on Windows, Linux, Mac, iOS and Android
Streaming sites unblocked include YouTube, Hulu, Amazon, Netflix, Player. etc
Why Buy NordVPN
Unparalleled security smarts
Great value subscription options
Excellent at most unblocking
Improved further with NordLynx protocol
Tons of servers
Fresh security audit
Incredible speed
Reasons Not To Buy
High renewal price
Has struggled with Netflix recently
There is room for improvement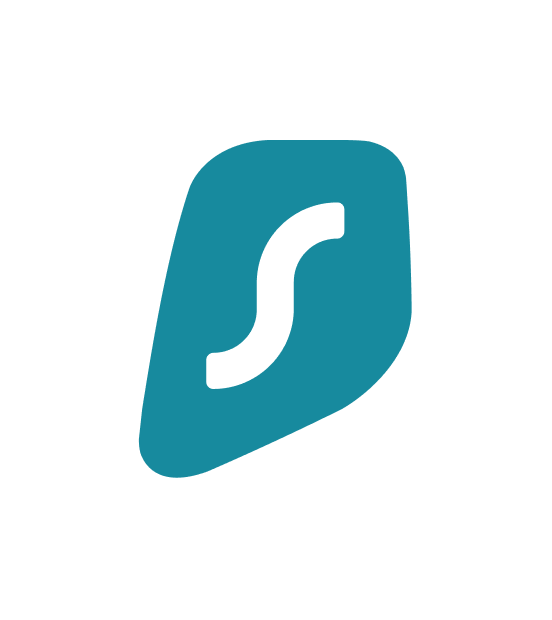 3. Surfshark (Whats The Best VPN?)
If you are looking for absolute bang-for-buck, Surfshark is definitely the best choice. at less than half the price of some of its competitors, Surfshark delivers comparable performance in several areas, making it a great VPN choice.
For a lower price than many VPN services, Surfshark offers unlimited device support, antimalware and ad-blocking, and tracker blocking (meaning it doesn't keep any traffic logs). It also offers fast download speeds.
While Surfshark's network is smaller than some of the bigger providers, it has over 3,200 servers in 65 countries. With unlimited device support, it is hard to beat Surfshark on price.
If you hate complicated menus and myriads options, this is the right software for you. Its interface is intuitive and free from complications.
Surfshark has also added a new protocol in town WireGuard to its OpenVPN UDP and TCP and IKEv2 options. Also, Surfshark offers a private DNS and an added security blanket through a double VPN hop.
Surfshark also successfully gets to grip with unblocking geo-restricted access to Disney+, Netflix, BBC iPlayer and others.
The software offers some great subscription plans. A two-year plan costs about $2.50/month and you also have a 30-day moneyback guarantee.
Specifications
3,200+ servers
100+ server locations in 65 countries
Support for unlimited devices
30-day moneyback guarantee
Works on Windows, Linux, Mac, iOS and Android
24/7 live chat
Why Buy Surfshark?
excellent for streaming
Unlimited device supported
Longer plans are of great value
Reliable connections
A dream to use
amazing blocking
Reason Not To Use
The odd kill switch problem
Lacks the speed of the top two
Netflix problems
Apps are not that in-depth
4. ProtonVPN (Whats The Best VPN?)
ProtonVPN is known for high-security standards at high speeds. With more than eight million users from different parts of the world, ProtonVPN is one of the best VPNs on the market.
ProtonVPN is the only VPN that has a chance of challenging the dominance of ExpressVPN. With a kill switch, amazing encryption, seriously blistering connection speeds, and all the basic protocols plus the WireGuard-based NordLynx, this VPN offers a comprehensive package at an amazing cost.
Nord's apps are reliable and stable. With this VPN, you will have the choice of more than 5,100 servers in 61 countries. The app also supports P2P and offers extra features such as Double Hop and Onion over VPN.
Specifications
Supports 10 devices
Offers over 5,100 servers in 61 countries
Over 85 server locations
24/7 live chat
30-day money-back guarantee
Works on Windows, Linux, Mac, iOS, and Android
Offers streaming sites unblock for Hulu, Netflix, YouTube, Amazon, and Player
Why Buy ProtonVPN
Loads of features
Excellent quality apps
Free plan with unlimited bandwidth
Great speed and improving coverage
Focus on security
Tons of servers
Reasons Not to Buy
High renewal prices
Recent issues with Netflix
Some features limited to the Plus plan
Customer support needs to improve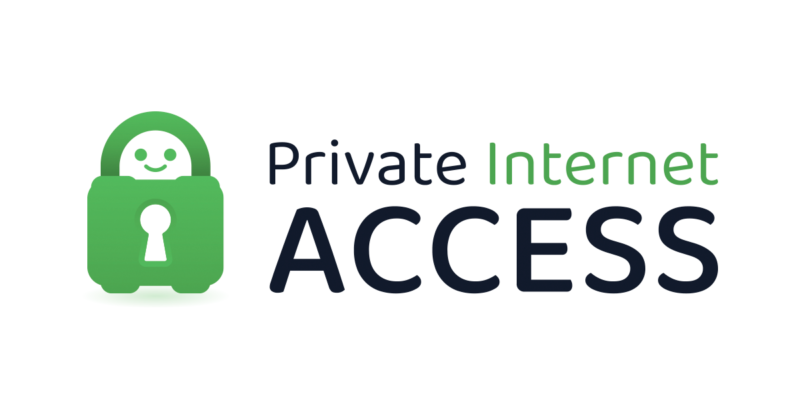 5. Private Internet Access (Whats The Best VPN?)
Private Internet Access continues its upward trajectory and continues to challenge the top dogs. It is a great all-around VPN that boasts the biggest server network than any other provider.
This VPN provider doesn't disclose the numbers of its server but it has at least 10,000 and possibly over 35,000. So you are sure of a great connection no matter where you are.
PIA is also good for streaming, unblocking US Netflix, Disney+, Amazon Prime Video, BBC iPlayer and others. Though PIA's WireGuard speeds are not the best, you will easily stream in HD.
When you get under the surface a bit is where PIA excels most. Its desktop apps provide you with port forwarding which is a relative rarity.
PIA's kill switch is also super reliable and the proxy browser extensions are great, with updated tech that allows for faster browsing.
If you are looking for the best VPN that is cheap capable and reliable, Internet Access might be the right VPN for you.
Specifications
Works on Mac, Windows, Linux, Android and iOS
Unblocked streaming sites like Amazon, Netflix, Hulu, YouTube and iPlayer
Over 10,000 servers in 78 countries
Server locations are 100
Supports 10 devices
Supports 10 devices
24/7 live chat
30-day money-back guarantee
Strict logging policy
Reasons To Buy Private Access VPN
Great value
Reliable apps and kill switch
Unblocks US Netflix, iPlayer, etc
Useful browser extensions
So many servers
New features added
Feature-filled apps
Reasons Not To Buy
Slow on Mac
Split tunneling is not available for iPhone
Based in the United States
WireGuard speeds are not up to scratch
6. CyberGhost (Whats The Best VPN?)
If you are looking for the best VPN for torrenting, you might want to choose CyberGhost. CyberGhost is feature-loaded and has a friendly interface with convenient buttons.
The streaming and torrenting features it offers are useful, as they take out the trial and error of testing individual servers to know whether they work with Netflix and the like or not.
CyberGhost also offers amazing speeds when using WireGuard, topping out at 860Mbps.
This VPN shines no matter what device you are planning to use it on. It will connect you to the server quickly. Extra touches like its Smart Rules panel shows their engineers at CyberGhost have put some thoughts into the user experience.
The Smart Rule lets you connect to your preferred server as you launch a particular app after booting up your computer – a useful added bonus.
Specifications
Works on Windows, Linux, Mac, Android and iOS
Streaming sites such as Hulu, Netflix, Player, Amazon and YouTube unblocked
45-day trial period
Over 105 server locations
More than 7,400 servers in 91 countries
24/7 live support
Maximum of 7 devices supported
Why buy CyberGhost?
Wide server spread
45-day money-back guarantee
Lots of amazing features
Excellent performance levels
Speedy live chat help
Lots of locations
Reasons Not To Buy
The odd usability problem
The interface could be better
7. Hotspot Shield (Whats The Best VPN?)
Not only is Hotspot Shield known for its amazing free VPN but its paid-for VPN also delivers. With its Catapult Hydra protocol, Hotspot Shield delivers reliable and swift connections.
As of May 2021, this VPN is the second-fastest VPN, as it effortlessly delivers smooth-streaming media and can dance between server connections without any itches, no matter how many interruptions thrown at it.
Not only is this VPN riding on a good performance but also able to run the service on devices where you can use its native Mac, Windows, iOS and Android apps. Now, you can use it on routers, TV streamers and Linux too.
Another cool feature it offers is that its SmartVPN allows you to choose websites on which the VPN will be bypassed. If you are a big torrenter, Hotspot Shield could be the right choice for you.
Specifications
Works on Windows, Linux, Mac, iOS and Android
45-day trial period
Unblocked sites such as Netflix, Hulu, Amazon, YouTube, iPlayer
Over 1,800 servers in over 80 countries
More than 110 server locations
24/7 live chat
Why Buy Hotspot Shield
Fast speeds
Netflix access
Free option
Torrenting access
Great for streaming
Servers in China and Russia
P2P support
Excellent exclusive pricing
Super easy to use
Reasons Not To Buy
More privacy would be better
Minor session logging
No manual setup on routers
Keeps IP address
Based in the United State
8. IPVanish (Whats The Best VPN?)
IPVanish is another solid VPN solution but if you are a streamer, you might want to look elsewhere.
This VPN is a US-based VPN and it has been in the game for a long time. It is safe and reliable. It is designed for users that are techier because it boasts a bunch of powerful apps that display all data a user can ever need.
The VPN has also implemented WireGuard, making it one of the fastest and the best VPNs. It works pretty well on Android devices and offers strong encryption methods, split tunneling and great download speed.
One unique feature of this IPVanish VPN is its support for Kodi, the open-source media streaming app. With this VPN, you can now enjoy unlimited simultaneous connections rather than the previous 10 devices.
Its kill-switch feature is something we are happy about.
Specifications
1,900+ servers in over 52 countries
Works on Windows, Linux, Mac, Android and iOS
Over 75 server locations
30-day money-back guarantee
Streaming sites such as Player, Hulu, YouTube, etc unblocked
Unlimited devices support
24/7 live support
Why Buy IPVanish
Owns and manages its own servers
Reliable security features
WireGuard option has electrified speeds
Powerful, configurable apps
Unlimited simultaneous devices
Live chat and phone support
Reasons Not To Buy
No access to Disney+ or Netflix
No frequent update of apps
Patchy streaming unblocking
A bit pricey.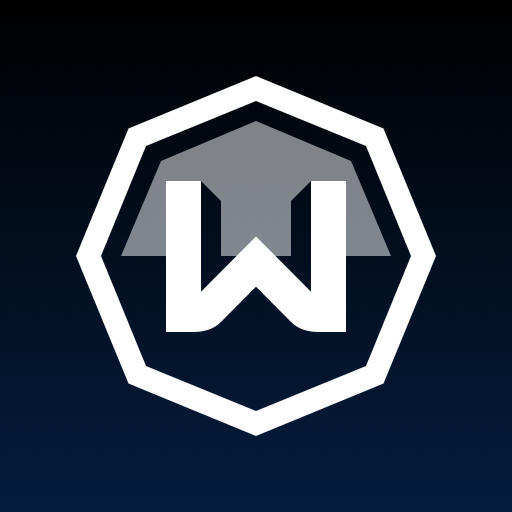 9. Windscribe (What's The Best VPN?)
Windscribe is a VPN that offers users 10GB of data a month free and also provides you with a fairly-priced paid service that delivers unlimited data. This VPN also lets you connect as many devices at once.
Windscribe delivers a high-quality product and has a lot going on for it. The VPN is available on Windows, Linux, Mac, Android and iOS and also has slick browser extensions for Firefox, Chrome and Opera. A single subscription will cover unlimited devices.
With this VPN, you can use OpenVPN setup files from other providers to connect to servers from Windscribe's app. This is really a nice feature.
You can subscribe using Bitcoin, which is good for anyone who wants to avoid being monitored by the authority. If you are looking for a nice VPN with a free service to test things out before subscribing, Windscreen is a great option.
Specification
Works on Windows, Mac, Linux, Android and iOS
Unblocked streaming sites such as Amazon, Player, YouTube and Hulu
No trial period as you can try it out with the free version
Over 400 servers in 63 countries
110 server locations
Unlimited devices support
No live chat support
Why Buy Windscreen
Free to try
Speedy WireGuard protocol supported
Crammed with functionality and features
Unlimited device connections
Affordable
Excellent browser extensions
Reasons Not To Buy
No live chat support
Not the fastest
Fewer servers than the competition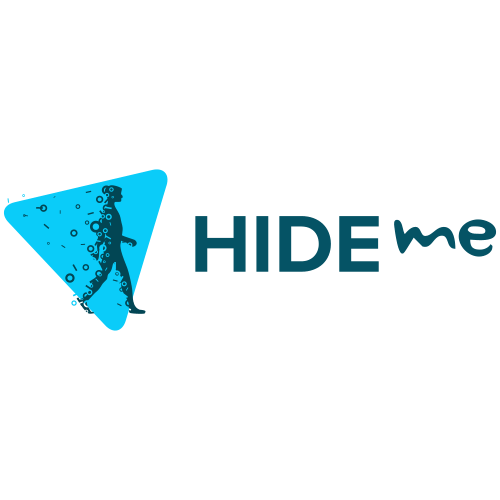 10. Hide.me(Whats The Best VPN?)
Hide.me has been around for a while but it has not broken into top VPNs until now. So it is a new entry on our best VPNs. It is one of the VPNs to watch.
Once you land on its website, you will immediately feel that it means business. Hide.me is independently run and it is highly configurable.
Also, Hide.me WireGuard delivers some of the fastest server speeds and pulls the rabbit out of the hat when it comes to streaming.
It successfully unblocked US Netflix, despite Netflix's latest issues with other VPNs and Hide.me also unblocked Players in the UK and overseas Amazon Prime libraries.
It also got some privacy credentials. Overall, it is an excellent choice for those who like to tinker with software.
Specifications
Works on Windows, Linux, Mac, iOS and Android
Unblocks streaming sites such as Netflix, Amazon Prime, iPlayer, Hulu, YouTube, Showtime, Disney+
24/7 support
30-day trial period
Over 2.000 servers in 48 countries
Over 75 server locations
Supports a maximum of 10 devices
Why Buy Hide.me
Useful free version
Great speed
Very configurable apps
Strong on streaming
Reasons To Not Buy
May overwhelm inexperience users
The odd security problem
Some kill switch problems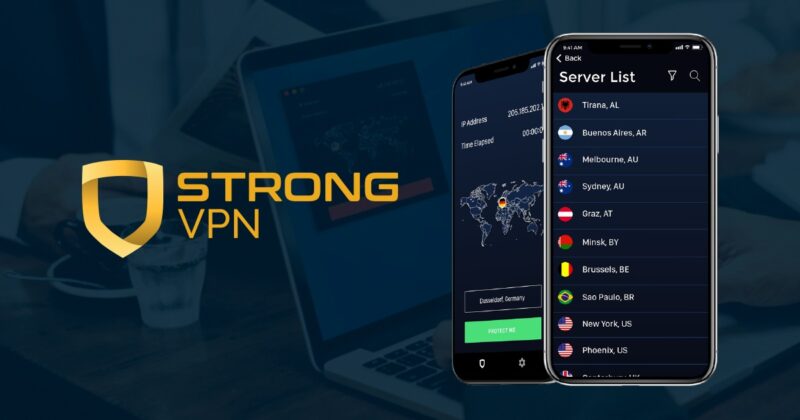 11. StrongVPN (Whats The Best VPN?)
Just like its name, Strong is a solid VPN, excellent for bypassing region locks. This software is not just basic software but comes with lots of amazing benefits.
You can run up to 12 devices at once on StrongVPN, which is more than enough to cover all your devices. This software offers a litany of protocols (OpenVPN, IKEv2, IPSec, SSTP and L2TP) including the speedy WireGuard on all of its apps as well as impressive over 60,000 VPN IP addresses.
If you are looking for the perfect software to stream all your favorite services such as Netflix, Amazon Prime Video and Disney+, StrongVPN is the best.
StrongVPN has a lot going for it and also offers 30-day money-back guarantee. As an extra perk, the software throw in whooping 250GB of free secure cloud storage from SugarSync when you sign up for one of the reasonable annual plans.
Specifications
950+ servers
Over 60 server locations in 36 countries
Works on Windows, Mac, Linux, Android and iOS
Unblocks streaming sites such as Netflix, Hulu, YouTube and Amazon Prime
Maximum of 12 devices supported
24/7 live support
30-day money-back guarantee
Why Buy StrongVPN
Bypasses region locks for Netflix
Works on 12 devices at once
Has its own DNS service
Tempting cloud storage freebie
WireGuard on all devices
Reasons Not To Buy
Fewer server options than most
Below par speeds
Limited features
Windows app is bare-bones
12. HideMyAss! (HMA) VPN (Whats The Best VPN?)
HideMyAss has been around for a while as it started in 2005. Recently, it changed its name to HMA. With its servers in over 200 countries and 200 locations, this VPN comes with lots of server locations.
While other VPNs provide you with just a few locations outside of Europe and North America, HMA manages over 40 locations in each of the Asia Pacific and Africa and 15 locations in the Middle East.
HideMyAss is not perfect for streamers – Disney+, Amazon and Netflix. However, it allows P2P, so torrenting is on the table and the VPN is worth taking a look at, especially if you are only after sure-fire anonymity online.
Specifications
Works on Windows, Mac, Linux, iOS and Android
Unblocks streaming sites such as iPlayer and YouTube
30-day trial period
More than 900 servers in over 210 countries
Over 290 server locations
Maximum of 5 devices at once
24/7 support
Why Buy HideMyAss
Strong OpenVPN speeds
Huge breadth of server locations
Audited no-log policy
Handy live support
Reasons To Not Use
A little pricey
No Netflix, Disney+, Prime Video
Limited protocols available
13. VyprVPN (Whats The Best VPN?)
VyprVPN is one of the best VPNs for China. Not only is it a useful service but it has also been publicly audited. It is a Switzerland-based provider and also one of the more famous names on this list.
This VPN boasts lots of features you would expect of a modern VPN, including instantaneous live chat support, the WireGuard protocol for desktop users and mobile VPN apps.
It may only have 700 servers, which is much less than the competition but they are spread far and wide across over 60 countries and fully owned by VyprVPN. It means it doesn't rely on third-party web hosts, making it feel more secure.
The VPN features a handful of features including kill switch, start-up and auto-reconnect options. DNS leak protection and URL filtering. However, if you are looking for a blazing fast VPN, VyprVPN might disappoint you a little.
In our test, it performed nicely in the UK, but below par in the US. but it is still usable. With its starting price as low as $1.66/month, it offers great value.
Specifications
Works on Windows, Mac, iOS and Android
Streaming sites unblocked are iPlayer, YouTube, Hulu and Amazon Prime
30-day trial
Over 700 servers in 65+ countries
70 server locations
Supports 30 devices at once
24/7 live support
Why Buy VyprVPN
Privacy-focused VPN
Reliable connection availability
Up to 30 devices at once
Great value
Reportedly works in China
Reasons Not To Buy
App rarely updated
Slightly below-average speeds
Has lost some streaming capabilities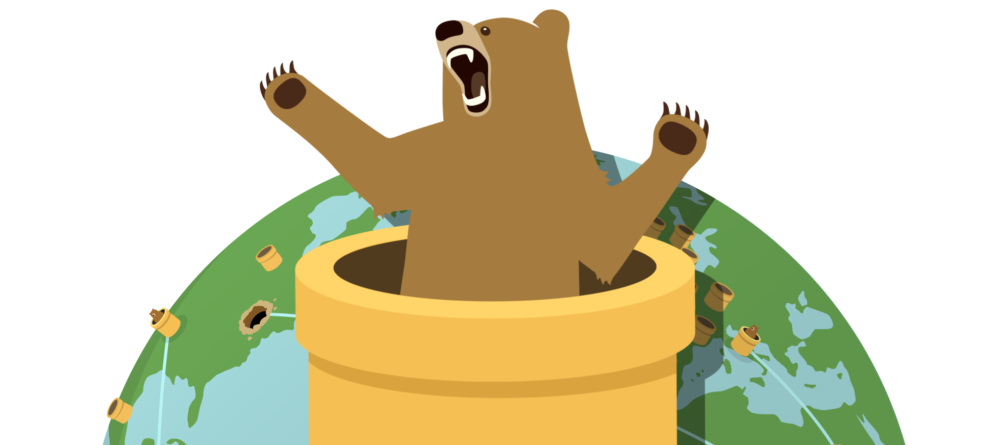 14. TunnelBear (Whats The Best VPN?)
TunnelBear VPN is the best VPN for simplicity. If you have never used a VPN before and you are looking for one that is not intimidating, TunnelBear could be your perfect choice.
You can start with its limited free plan that gives you just free 500MB a month to test things out or upgrade to the full access that gives you more than 1,000 servers in 46 countries.
Regular audits and a comprehensive privacy policy are some of the features that make this VPN appealing. It is sure to keep your information safe.
The downside of TunnelBear is that it has been sold to US antivirus giant McAfee, which may mean that it is subject to US search warrants.
TunnelBear scores point for privacy, with the company hiring independent specialists to run a public security audit on its systems, servers and code.
Unfortunately, TunnelBear comes short in a few areas when compared with top VPNs. There is no live chat support and there are a few articles online for starters. Although you can pay for the service via Bitcoin, you can't pay by PayPal. So no money-back guarantee.
If you want to give this provider s shot, we'd suggest that you give the free version a trial first. Also, the VPN struggles to unblock foreign iPlayer and Netflix foreign catalogs.
Specifications
Works on Windows, Mac, Android, iOS
Unblocked streaming sites like Amazon Prime, Hulu and YouTube
No trial period
Over 1,000 servers in 47 countries
47+ server locations
Supports a maximum of 5 devices
No 24/7 live support
Why Buy TunnelBear
User-friendly
Very secure
Excellent security guarantee
Well-designed mobile apps
Reasons Not To Buy
No trial period
Not good for streamers
Fewer features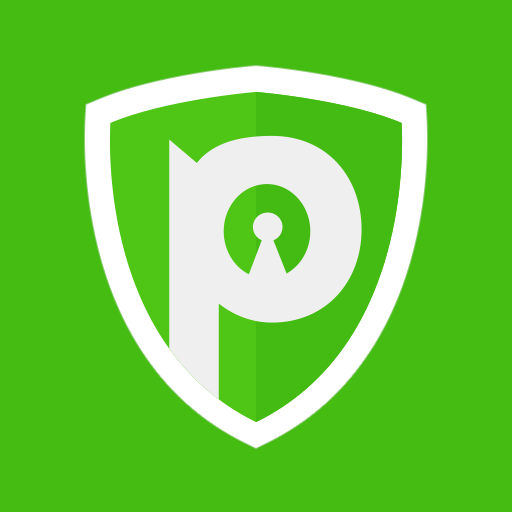 15. PureVPN (Whats The Best VPN?)
If you see a lot of people use PureVPN, they probably subscribed around Black Friday time because this provider knows how to turn bargain hunter's heads, with preposterous offers like five years of VPN use for less than $100.
But, the low price is not the only reason people choose PureVPN. This provider offers more than 6,000 servers across 80 countries and provides you with 10 simultaneous connections with your account, plus a host of servers running at 20Gbps.
Other important perks are payment by Bitcoin, handy tunneling tools and the VPN's ability to unblock streaming sites such as Disney+ and Netflix.
Unfortunately, this provider is at the bottom of the ladder because it is yet to adopt WireGuard, so its speeds on OpenVPN are slow. But if you spot it during the sales season and you can't resist the offer, the provider won't disappoint you.
Specifications
Works on Windows, Linux, Mac, iOS and Android
Unblocks streaming sites such as Netflix, Disney+, YouTube and iPlayer
31-day trial period
Over 6,500 servers in 78 countries
More than 95 server locations
Supports 10 devices simultaneously
Why Buy PureVPN
Amazing pricing
30-day trial period
Runs almost anywhere
One plan covers up to 10 users at a time
24/7 live support
Reasons Not To Buy
No WireGuard resulting in below-average speed
Various app problems
10 Best Ways To Use VPN (Whats The Best VPN?)
VPN is first about security but it is more than that in the modern setting. Here are the best ways to use VPN:
1. Full internet access in countries with censorship: Governments in Cuba, Russia, Nigeria, China, UAE, India and many more countries block certain sites and services like Twitter, Facebook, WhatsApp, YouTube and even Google but with the help of VPNs, people can still get access to such services and sites.
2. Safer public Wi-Fi: You don't want to risk others getting their hands on your identity and data while using shopping centers, airports or hotel Wi-Fi. VPN will make sure you are protected as it will encrypt everything you do.
3. Unblock foreign Netflix: A VPN can help you watch that show or film that is not yet available on your country's Netflix but is available elsewhere.
4. Stream sport: If your country is not showing that cricket match, boxing, basketball or soccer, find out what country is showing it and then use VPN to get on the country's server and watch.
5. Safe torrenting: If your torrenting is legal, its P2P nature means you still risk being exposed to people trying to steal your data. Just turn on a VPN while torrenting and the VPN will keep your data encrypted and safe your identity.
6. Cheaper holidays: You might have heard that hotels and flight can cost different amounts based on your IP address. VPN can be the solution you need to change your IP and grab cheap hotels and flights.
7. Working from home: Since COVID-19, more and more people have started working from home. Businesses and individuals can make sure they are safe online using a VPN.
8. Better gaming: VPN will protect your identity as you play games online and also protect you against DDoS attacks.
9. Faster internet: If you are in a place where your internet speeds are disturbed by your IP, then VPN's geo-spoofing to somewhere else could help you avoid slow internet.
10. Social media unblocking: Offices and schools can be spoilsport, blocking games sites and social media so you can't use them. You can jump on a VPN and bypass the blockade.
How To Choose Your VPN (Whats The Best VPN?)
When choosing your VPN, there are many things you want to consider. Here are a few of them:
1. Does the plan have servers in every country and region you need? If a VPN provides have more than one server in a country, it will help spread the load but that doesn't guarantee improved performance, so don't assume that a plan with 6,000 servers or above will automatically beat a plan with just 1,000 servers.
2. Some providers list the connection protocols they use. IKeV2 and OpenVPN are great choices, secure and fast.
3. Check the number of simultaneous connections supported. Five is the minimum acceptable, which will let you have your PCs, tablet and mobile get connected at the same time.
4. All VPN providers say they don't log whatever you are doing online. That could be a lie. They inevitably collect a little data, which they may later discard after some months or years. So be sure to read their Privacy Policy and Terms of Service before you sign up.
5. Consider the software client that is handling your connections. It is important to have access to low-level network settings because it will help you tune the whole system the way you like.
6. Beware of cheap prices. Those VPNs with cheap prices may have restricted features, exclude taxes, automatic renewal and be discounted for the first billing period only. Be sure to check the complete pricing before committing to it because that apparent one-off $5.99 might become almost $15 next month. If possible, use a payment method like PayPal so that you can easily check and cancel the subscription yourself.
Once you have found the VPN you like, be sure to use the trial period to get to know it more before you spend big money on it. After a free trial, you can pay for a month to get familiar with all the features before committing to the yearly subscription.
Best VPN FAQ
Whats The Best VPN?
Currently, ExpressVPN is the best VPN. This is because it delivers reliable, secure and fast server connections. It is also loaded with security smarts. It can be used on desktop, mobile and other devices. It has a proven track record of unblocking blocked websites and streaming services.
In case you run into an issue, their human customer service is available to help you 24/7. The software also comes with a 30-day risk-free money-back guarantee. You also get a whole year of secure unlimited cloud backup.
How Do VPNs Work?
VPNs are designed to make using the internet more private, safer and convenient, and they do that by creating a secure connection between you and the service or site you want to access. All traffic between you and the service or website is encrypted.
To make this happen, the VPN routes your internet traffic through its own server, so instead of your internet traffic going like:
Your device ->> The website
And back again like:
The website ->> Your device
It goes like this:
Your device ->> Secure VPN servers ->> The website
And back again like:
The website ->> Secure VPN servers ->> Your device
With that, you improve your security and disguise where you are located. Your PC, tablet, smartphone or game console might be in the US, but you could be connecting from Italy or Spain.
It means that sites will not be able to monitor you and use cookies to send you annoying ads.
Why Do I need A VPN?
There are so many reasons why you might need a VPN. Data security is one of the vital things that should matter to you, especially when you are outside using the public network.
If you use a public network (Wi-Fi hotspot) in a train station, bus terminal, airport or cafe, you can secure your data using a VPN.
A VPN protects you from convincing-looking but fake hotspots, designed to steal your data and personal information. With VPN, if you connect to a fake hotspot, your data can't be intercepted.
Then, a VPN prevents trackers from tracking your activities on the internet. It evades government monitoring and censorship because it makes it difficult to identify the sites you visited and what you do on the site.
Should I pay For A VPN?
If you have simple needs, you might not necessarily need to pay for a VPN. There are many free VPN providers out there such as TunnelBear VPN. However, free VPNs usually come with restrictions, but you can still use them if your needs are simple.
But if you are looking for anything advanced, you might want to consider buying a VPN.
When Is the Best Time To Buy A VPN?
The best time is usually during Black Fridays or other sales events. Also, some providers slash their price once a while throughout the year, so you can target that time.
How Do I Get A VPN?
It is easy to download and install all the best VPNs on this list. You can also install their extensions on your preferred browser on all your devices.
Are VPNs Legal?
VPNs are legal in most parts of the world, but some countries have either put restrictions on their use or bans them outrightly. Those bans are for people that live in such a country and not for travelers such as tourists, etc.
VPN Services: What They Let You Watch
While VPNs help keep you safe on the internet while browsing, they also let you unlock blocked services in your country. With a VPN, you can:
Watch NFL live streams anywhere
Watch NBA live stream anywhere
Watch Premier League live streams anywhere
Live stream Champions League anywhere
Watch an F1 live stream anywhere
Watch hottest TV series anywhere
Watch UFC live streams
Watch US Netflix
And much more.
Conclusion On Whats The Best VPN
If you are searching for whats the best VPN, we have listed the best VPN for you and you can easily choose the one that meets your needs.
Remember that it is important to test any VPN you choose out first before committing to it.