AMS360 Insurance Software Review
Looking for AMS360 insurance software review? If you are an insurance agent or broker looking for a new customer management system (CMS), you may be considering AMS360 by Vertafore as it is one of the best insurance software.
AMS360 insurance software is one of the most popular CMS options on the market. AMS360 insurance software offers organizations a solution to manage clients, policies, claims, data analytics, client retention, proposals, etc., in just one place. The software enables you to manage reports, analyses, notifications, documents and automate daily processes.
This article will provide an overview of AMS360 insurance software and its key features, as well as our honest opinion of the software including pros, cons and the companies that can use AMS360 insurance software for the growth of their agencies.
What Is AMS360 Insurance Software
Just like Sagitta insurance software, AMS360 is a cloud-based software that helps insurance agents and brokers to manage their businesses. It offers a wide range of features to help insurance professionals save time on routine tasks, improve customer service and increase efficiency.
With the help of this cloud-based insurance management software, businesses, independent agents and brokers can increase their productivity and operational efficiency. Customers will be able to manage their insurance policies online at any time. This helps businesses maintain customer retention rates and improve customer experience.
It enables you to run your business on the go with mobile-friendly features like in-app contact management, CRM, lead tracking and more.
This software helps you streamline workflow management, improve customer experience, drive operational efficiency, and allow for renewals and retention while making life easier for you and your clients in all aspects.
You can integrate the accounting module and monitor your financial data in real time. If you like to increase the data accuracy as well as minimize the time spent on finances, incorporating agency and carrier workflows in the software is the best way.
AMS360 insurance software also provides you with a library of APIs that allows you to easily integrate third-party apps and create new apps without hassle.
With AMS360 insurance software, you can increase customer engagement with on-time and meaningful communication with your clients. You can manage emails, campaigns and agency reputation easily.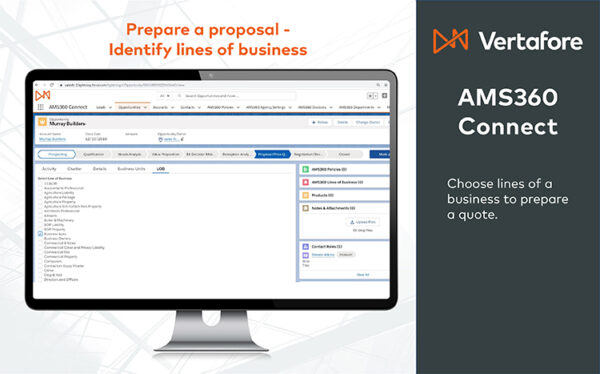 AMS360 Insurance Software Features (AMS360 Insurance Software Review)
AMS360 insurance software is a comprehensive system that can be customized to fit the needs of any insurance agency. In this AMS360 insurance software review, we will take a look at the features of the software and how it can benefit your agency
Here are some of the AMS360 insurance software features:
1. Intuitive Interface
The AMS360 insurance software has an intuitive interface that is easy to use. It is designed to be user-friendly, so it can be used by people of any skill level. With the intuitive interface, you can easily navigate the software and get things done quickly.
2. Client Management
AMS360 is an insurance software that is designed to help companies manage their clients. It offers management features such as client contact, client profile and analytics.
You can easily organize renewal requests based on dates and assign available tasks to agents, managers and producers. Track issue updates, submissions and alerts for expired policies, premium changes and unpaid bills. Filter existing and potential clients based on their line of business, age, coverage and area
Other client management features include:
Campaigns based on emails, phone calls, meetings and letters
Communication with all clients in just one place
Document distribution for certain purposes such as policy expirations and renewals
3. Workflow Management
AMS365 insurance software is the best way for your agency to customize the workflow for onboarding, document automation, task management, client outreach, navigation and Corporate Social Responsibility.
You can also use policy templates and purpose-built forms to quickly process and review applications. This software will help you automatically generate commercial property and casualty proposals while consolidating all carrier information in one place.
4. Agency Management
If you are looking to easily manage your business or insurance agency, AMS360 insurance software is a great deal of solution you ever need. You can easily import and export your agency's schedule calendar to the software and automate addition or deletion as well as data synchronization.
The agency home of the software provides you with a real-time feed of tasks, obligations and information in the dashboard. The software also offers a declaration page view that integrates client history, endorsement and coverage information into one place for easy access and improved visibility.
You can also compare your current and past policies side by side. This software also lets you mass distribute certificates based on clients' preferences. With AMS360 insurance software, you will get real-time tasks, obligations and information directly in your dashboard.
5. Document Management
AMS360 is an insurance software for small to medium-sized businesses. It offers document management and makes it easy for employees to access important documents at any time. It stores all documents in a central repository allowing you and your staff to search for any document via data fields.
6. Mobile App
The AMS360 mobile app can be used to access the company's insurance software from any location whether from a desktop, browser or mobile.
There are many benefits to using the app. The user is able to access their insurance information from any device and location, which is perfect for those who work on the go or for those who travel frequently.
The app also features a seamless interface and the ability to view multiple policies at once.
7. Reporting
AMS360 insurance software makes reporting effortless. You can run reports on your business's financial state, productivity, health and more. With ease, you can schedule upcoming reports to estimate your agency's revenue and growth.
8. Integration
AMS360 insurance software allows you to access more than 200 APIs via the developer portal. Some of the Vertafore AMS360 integrations include Formstack Sign, Levitate, ClientCircle, Prophix, InsureMine, AgencyZoom, ePayPolicy, Pathway Insurance Software, Agentero, Lightspeed Quantum, etc.
9. Accounting And Operations
This software allows you to keep your agency's finances up to date with real time insurance accounting. You can easily convert spreadsheets in Excel binary file format into Accord AL3.
10. Risk Management
You can easily eliminate the risk of omissions and errors by implementing an automated workflow. Restrict or give access to information at will using internal controls. You can also protect personal information and audit logs by using multifactor authentication, user groups and role-based permissions.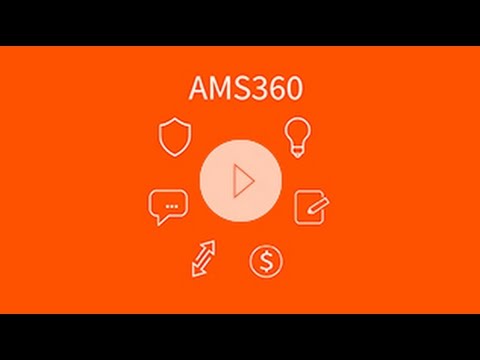 Platforms Supported By AMS360 Vertafore Insurance Software
AMS360 is easy to use and available on different platforms from the web to Android to iPhone and iPad. It means you can access AMS360 anywhere you are. You can also give access to your staff wherever they are around the world. Even if you are on the move, you can manage your dashboard via your mobile devices.
What Types Of Training Does AMS360 Vertafore Provide? (AMS360 Training)
Vertafore AMS360 training comes in the form of in person, videos, FAQs, discussions, user guides and a knowledge base. Since it is quite easy to get used to the software, you can learn it via all the above means and start using it in a few days or weeks depending on you.
What Type Of Support Does AMS360 Vertafore Provide?
Vertafore AMS360 Provides you with excellent support options including phone support, a knowledge base, an email/help desk and FAQs/forums. So, you will not be left in the cold when it comes to this software.
Vertafore AMS360 Pricing (AMS360 Insurance Software Review)
The Vertafore AMS360 pricing is based on annual commission revenue. If your annual commission is not up to $300,000, you will be paying $600 per month. If the annual commission is between $300,000 & $1,000,000 per annual, you are paying between $600 and $2,000 per month.
The annual commission of between $1,000,000 and $2,000,000 will attract $2,000 to $3,000 per month. Annual commission of $2,000,000 to $3,000,000 will attract $3,000 to $4,500 per month
Vertafore AMS360 Insurance Software Pros And Cons
Pros

Cons

Intuitive interface
Reporting feature has a steep learning curve
Comprehensive policy information
Shortcuts may not be clear immediately
Insurance-style accounting
Carrier policy information not auto-download
Document management
Direct billing does not cover receivables
TransactNOW to connect with carriers
Large library of APIs to connect with many different applications
Renewal and retention support
Increased productivity and improved navigation
Errors and omissions prevention support
Proposal and letter builder
Lead retention and management
Policy renewal and retention support
Insights
Carrier communication support
Billing, accounting and reporting
Workflow management
Campaigns and document distribution
Available on the mobile app
Risk management

Integrations

Claim management
Electronic signature
Vertafore AMS360 Insurance Software Alternatives
1. Sagitta Insurance Software
Sagitta is a software company that provides insurance solutions to small businesses and agency insurance companies. Sagitta is a great alternative and delivers a lot of features such as:
Insurance-style accounting
Policy management
Integration
Quote management
Commission management
Contact management
Document management
Property and casualty
Customizable
Insurance rating
2. Applied Epic
Applied Epic insurance software is software that is used by insurers to automate their operations. It helps them reduce operational and administrative costs by using it.
The Applied Epic Insurance Software is an enterprise-level solution for insurance companies to manage, administer and automate their operations. It has been designed with a focus on reducing operational costs, simplifying regulatory compliance and increasing customer satisfaction.
The software has been designed with a focus on reducing operational costs, simplifying regulatory compliance and increasing customer satisfaction.
3. QQCatalyst
The QQCatalyst insurance software is a powerful tool that provides various solutions to the insurance industry.
The QQCatalyst insurance software provides solutions to the challenges faced by the industry, such as pricing and portfolio optimization, customer experience management, underwriting and rating automation and claims processing.
The QQCatalyst insurance software is an enterprise-level platform that offers a complete solution for insurers of all sizes.
4. Gluu
Gluu is a cloud-based project management and workflow automation tool. It is an all-in-one solution for teams who need to collaborate on projects and tasks, automate workflows, and centralize data in one easy-to-use system.
AMS360 Vs Epic
The insurance industry is undergoing a major transformation. Insurance companies are now looking at new ways to provide better customer service and more personalized products. The AMS360 insurance software is one of the leading software providers in this field. The company offers a wide range of solutions for all kinds of insurance providers, from small to large businesses.
The Applied Epic Insurance Software is another great solution for insurance providers who want to grow their business and offer more customized products to customers. This software has been designed to work with any size of business, from small startups to large corporations. It also allows users to create their own custom templates according to their needs and preferences, without any coding skills required.
While many agencies prefer AMS360 other agencies love Applied Epic. However, the final decision should be based on the features you want. Check the features of the two software and choose the one that will work perfectly for your agency or business.
AMS 360 Tutorial
AMS360 is a cloud-based CMS that helps insurance agencies manage their customers, policies, and financial data. The software is designed to automate key insurance processes and improve efficiency.
AMS360 offers a comprehensive suite of features, including customer relationship management (CRM), policy management, quoting and rating, financial accounting, and document management.
If you need a few AMS360 tutorials, you can check the following AMS 360 tutorials:
AMS360 Download
AMS360 insurance software is one of the best insurance software that provides a 360-degree view of the customer experience. It is an all-inclusive platform for insurance agents, brokers and carriers to manage their business from one single dashboard.
You can download AMS360 from the Vertafore website.
FAQs On AMS360 Insurance Software Review
What Is AMS360 System?
AMS360 is a cloud-based software and it is the first of its kind in the insurance industry. The software was designed to provide a new and innovative way for agents to sell, service, and support their customers.
AMS360 is an insurance software that helps agents manage their customer's policies. It also provides them with an easy way to get quotes for customers. The system is fully customizable so that users can customize it as per their needs and preferences.
Does AMS360 Work With Windows 11?
AMS360 works perfectly on the Windows 11 operating system so you can get started using this software on Windows 11.
Who Are Vertafore Competitors?
When it comes to the best insurance software, Vertafore is one of the best. However, Vertafore has some competitors including Applied System, Travelers, ProAssurance and Ebix.
Conclusion On AMS360 Insurance Software Review
In this AMS360 Insurance Software Review, I have explained that AMS360 is software for the insurance industry. It is designed to help insurance companies manage their business more efficiently.
The software has many features that make it a good fit for the industry. It has an extensive list of features, and it is easy to learn how to use. So, if you are looking for the best insurance software, AMS360 is one of the best.